Another year older: Happy Birthday, Diary of a Dishie!
I found these pretty dessert plates with violets on them, February's birthday flower. Looks like a few white primroses, too, on a white background with gold rims.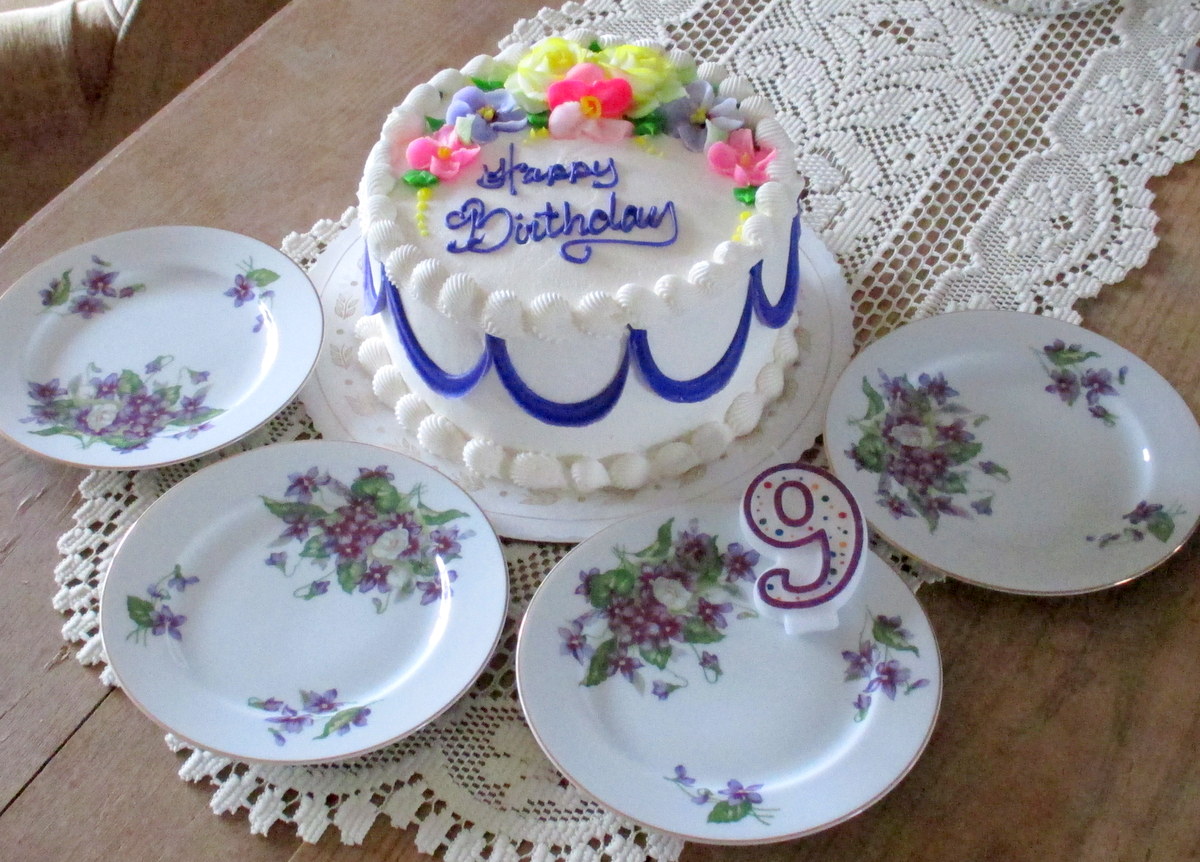 This pattern is called Beverly and was made by Aichi China in Japan. I'm not familiar with this maker, though my research shows they have made other floral dinnerware motifs, available through vintage dinnerware outlets.
This pattern is typical of vintage dinnerware designs from the 1950s and 1960s.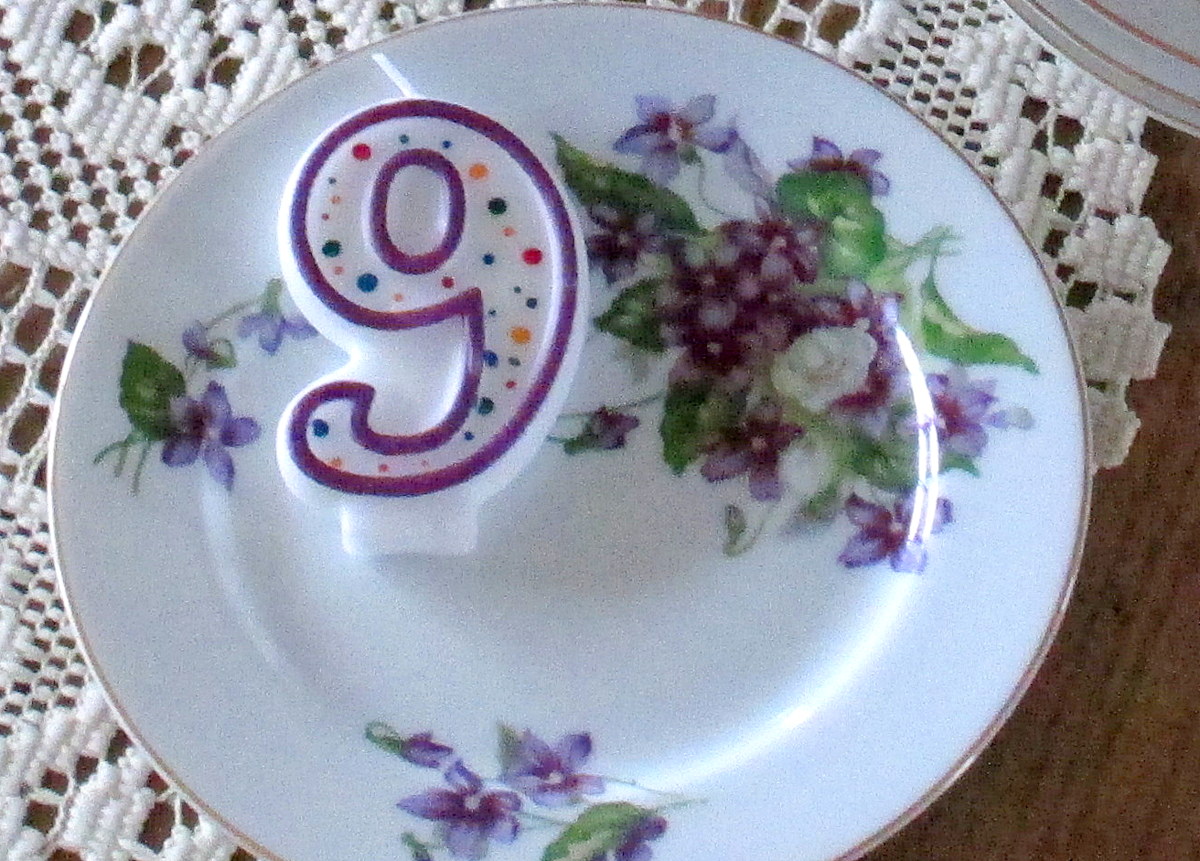 There are lots of floral dinnerware patterns available among vintage wares. I only found a few plates, so if I wanted to match these, I'd head for secondary marketplaces.
But I might have more fun going after complementary flower motifs, such as daffodils or tulips if I wanted to keep with a spring theme. Or iris and asters if I want to center around the color purple.
A List of Birthday Flowers
January: Carnation
February: Violets
March: Daffodil
April: Daisy or Sweet Pea
May: Lily of the Valley
June: Rose
July: Water Lily, Delphinium or Larkspur
August: Gladiolus or Poppy
September: Aster or Morning Glory
October: Marigold or Calendula
November: Chrysanthemum
December: Poinsettia or Holly
There are variations of this list online, but these would get you started if you decide to look for some vintage china featuring birthday flowers.
Some flowers are easier to find than others. Roses are very popular. Some rose-themed patterns have been made for decades, making it easy to collect an entire service for 12 if that is your wish.
It would also be possible to have an entire set composed of a variety of rose motifs of several different china designs.
A flower garden of dishes, any way you want.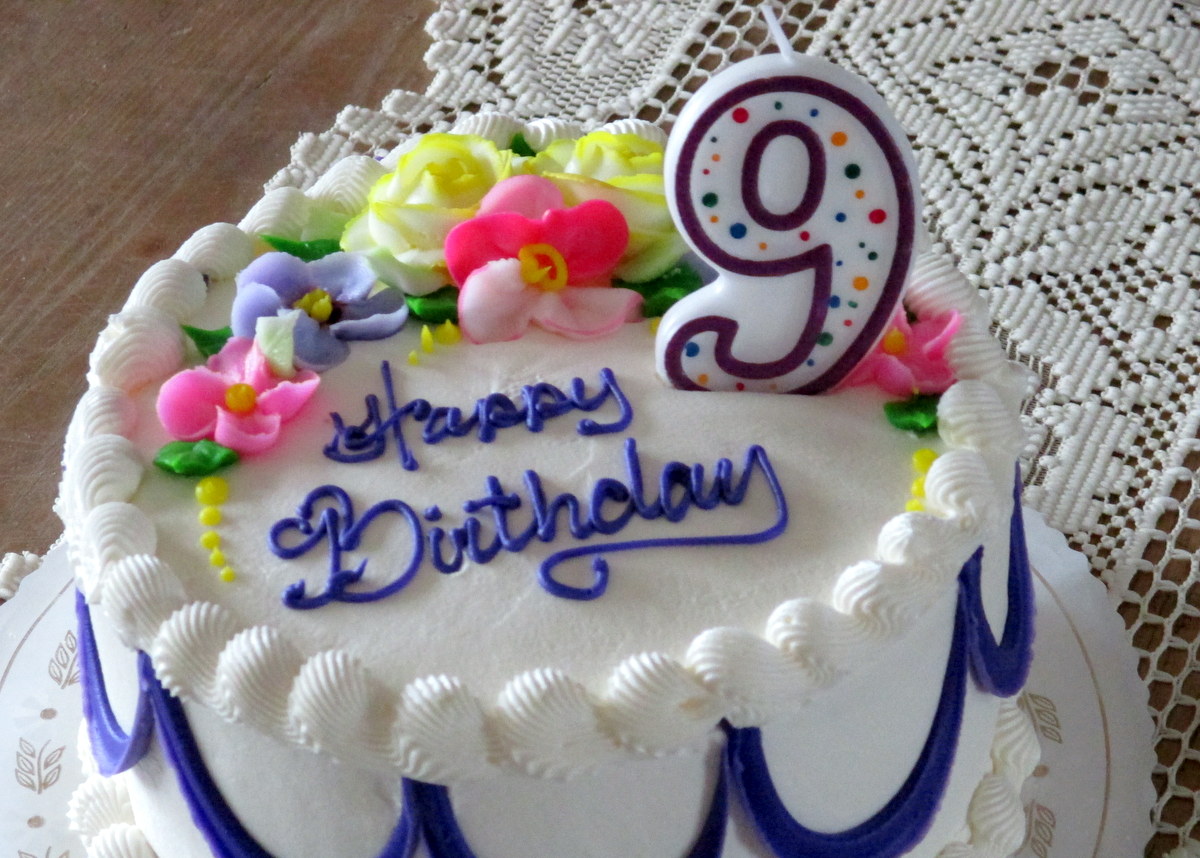 Then just ask your local bakery to decorate a cake with your choice of blooms in icing, and your birthday party will be pretty, and sweet!




by