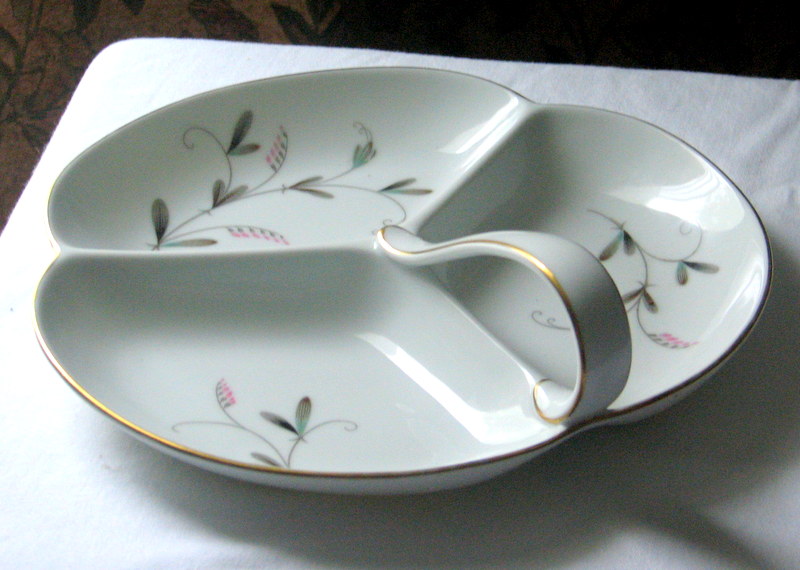 The thrill of the hunt never seems to go away. And I found some beautiful vintage Noritake that I'd first noticed a few weeks ago. Since it was still around when I went back, it needed to come home with me. At least, temporarily.
The relish dish caught my eye first, because relish dishes do, especially the multi-part ones. And this was is especially classic with the handle and the gold rim and trim. Then there's the stylized pea vine motif. I decided it was a legume because of the tendrils. No name yet found for this pattern, but more research avenues await.
Relish dishes...why be partial? Perhaps it's because we always had them out at home for special events. Every holiday and family event had dishes for pickles, carrot sticks, celery sticks, deviled eggs and the like. They also do for nuts and candy.
If these dishes are not commonly used now, perhaps we can make an effort to bring them back into use. They are pretty to look at. We still like them for special occasions, which these days can mean the girls night in or a movie night with friends.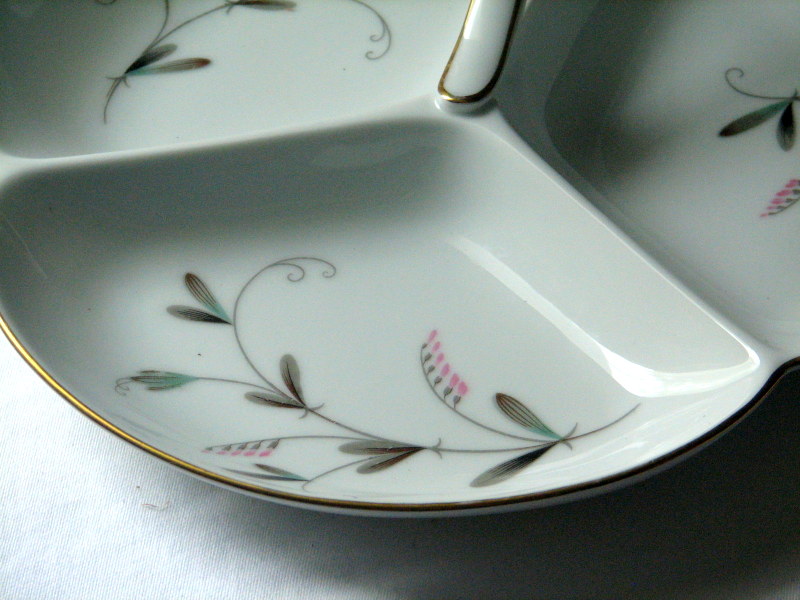 by