Earth Day is every day when you continue using your vintage china and glassware!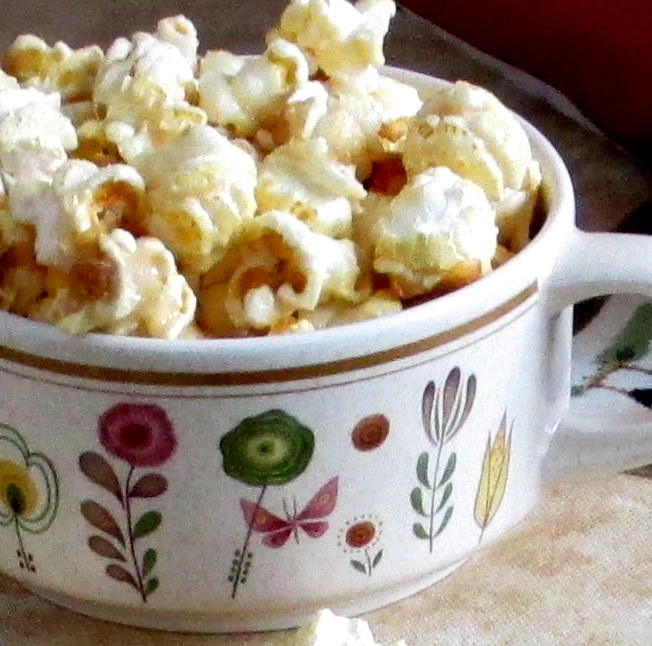 Most dinnerware is not recyclable, nor is broken glass or Pyrex.
Yet you can keep using those old dishes and glasses in different ways to jazz up your table setting, made up eclectic place settings, or just enjoy the style of something from decades past.
Of course, if you're using vintage dishes to serve food, choose only those pieces that are in good condition. The cracked, crazed or chipped pieces (in most cases) can be garden ornaments, planters or the container for a floral arrangement or centerpiece.
(I recommend making sure you know what you have, before you drill, glue or paint, lest you turn that chipped teapot that's still worth hundreds of dollars into a $3 tchotchke.)
A Cute Vintage Lenox Sprite
I took a sugar bowl in the Sprite pattern by Lenox and made it my "go to" bowl for a popcorn snack. Sugar delivery system in a funky pattern from the 1970s.
This dinnerware is part of the Temperware line by Lenox, which is a casual china. The pieces have a similar look and feel to Corning Ware. Other patterns in this line are named Dewdrops, Merriment, Quakertown, Sketchbook and Summer Wind.
However, if you're scouting for this ware in secondary markets, please note that, while it won't chip easily, a lot of Temperware is yellowed with use, and likely dishwasher exposure.
For my purposes, I am picky. When you can find a quantity of bread plates to use for a special dessert set, or the serving pieces, they are often in very good to excellent condition.
This Lenox china is ready to join your vintage dinnerware collection as shining stars that you'll enjoy using, and showing off.
I have Sprite on my permanent shopping list. And this popcorn, too. It's the Kettle Corn by Popcornopolis.
Both are things that say YUM!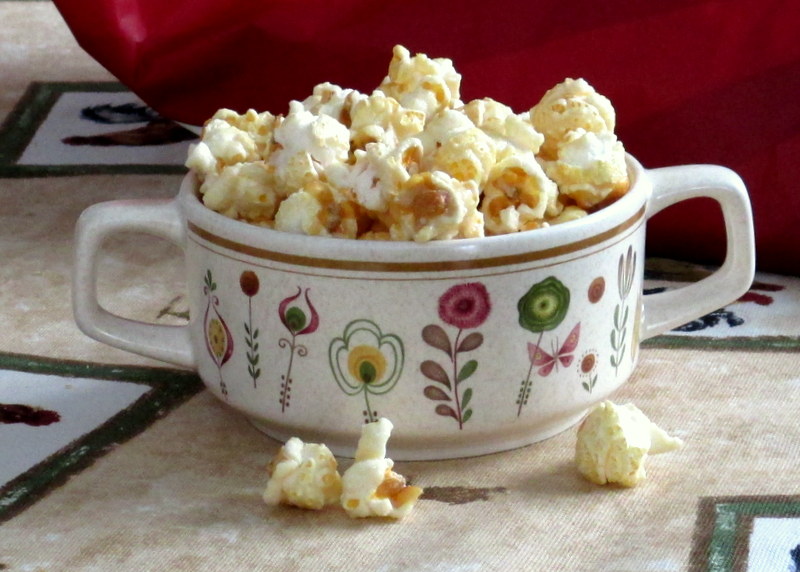 Vintage and Earth Day All Year Round
Since Earth Day in 1970, taking care of the planet has become more integrated into everyday living, though there is still a lot to be done.
Adding ways to reuse and repurpose vintage finds is just one way to bring the spirit of Earth Day into your household.
Baking makes it onto my list, too. The kinds of thing our mothers and grandmothers used to do every week, at least, as part of their household management.
I did a series on baking for Earth Day a few years ago, and you can find one of the posts here.
Baking in a Corning Ware casserole, and eating from a Temperware bowl. I'm thinking blueberry cobbler. That will work!




by