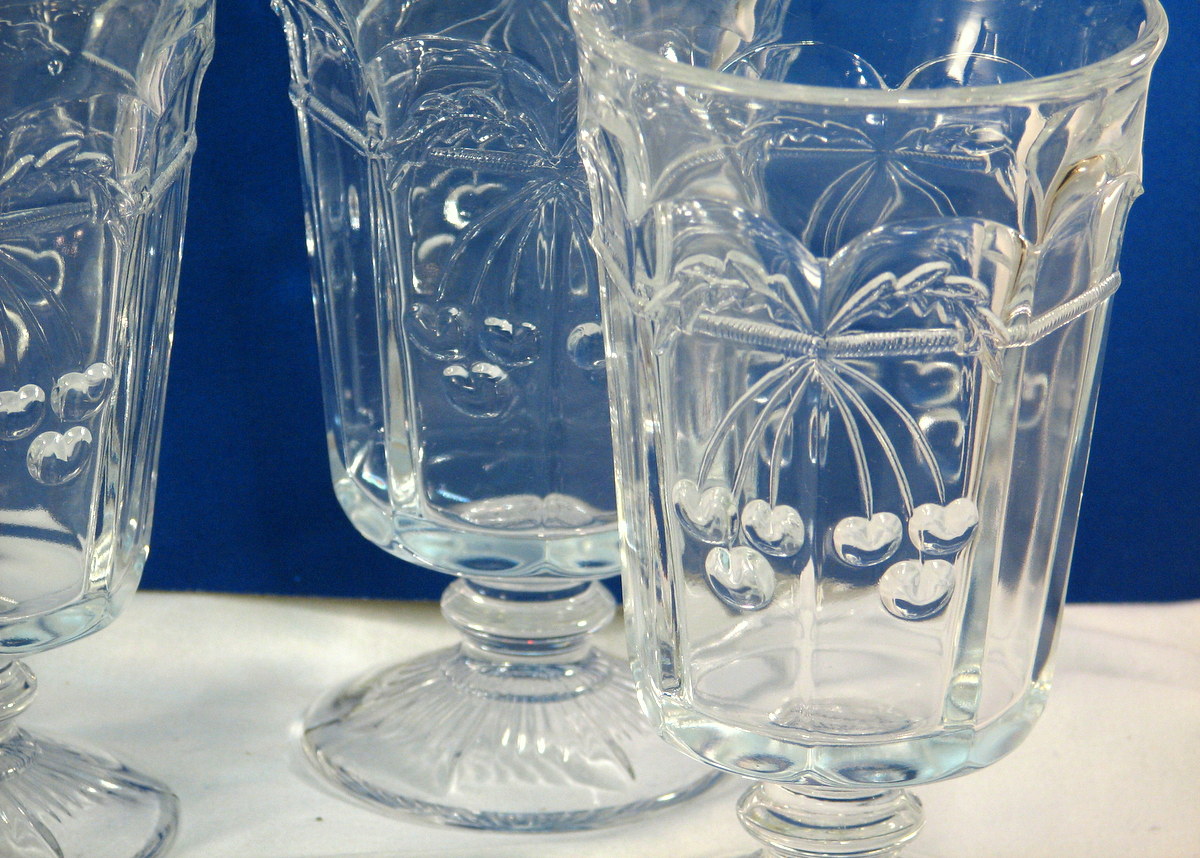 A wonderful set of new glassware is now yours, perfect to add sparkle and shine to your table settings.
Whether the pieces are goblets, tumblers, sherbets, coolers or any of the other glassware shapes, you will want to use them often. Here's how you can take the best care of them:
Glass is softer than it looks. We often see clear glassware that has developed "dishwasher haze," a milky white film that disappears when the glass is wet, only to reappear when the glass is dry.
This is microscopic etching of the glass by dishwashing over the years. Colored glassware is also affected by this etching process, which fades the color permanently.
In order to keep your glassware in perfect condition for many years, it will retain its beauty best if you care for it as follows:
Wash by hand. While many glassware items can go into the dishwasher, over time the soap (even liquid products) can etch the surface, caused by microscopic particles in the dishwashing detergent. Hand washing prevents this.
Avoid using products that contain lemon, for similar reasons as washing in the dishwasher. Over time, the acid in the lemon can affect the glass surface, and especially those patterns that have gold rims or transfers applied to the glass.
Store glassware in your cabinets or boxes in individual rows, or place thin foam or cardboard sheets between the layers if you must stack the glass when it is in storage. Take special care with thin glass. Careful storage will prevent nicks and chips that could occur when glasses move around in handling.
Creative use of glassware is one of the best ways to help mix and match your table settings. The colors and motifs can help you pull together your theme, to make an enjoyable meal even more beautiful.
Careful care of your glassware will help it last for years, and become a treasured friend, ready to help you serve in style whenever family and friends gather around your dinner table.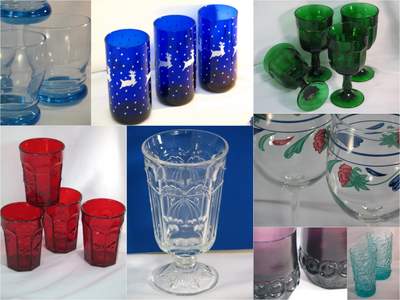 About the glassware in the photo:
Top row left to right: Bangles tumblers in Misty Blue by Libbey; Cobalt blue tumblers 16 oz. reindeer motif by Libbey; Arlington 10 oz water goblets in Hunter Green by Mosser.
Bottom row left to right: Cherry Thumbprint 8 oz. tumblers in Ruby Red by Mosser; Cherry Thumbprint, clear 10 oz goblet by Mosser; Poppies on Blue 10 oz goblets by Lenox.
Bottom right corner: Madeira tumblers, 10 oz in Plum by Franciscan; Milano vintage 12 oz. tumblers in Aqua.




by