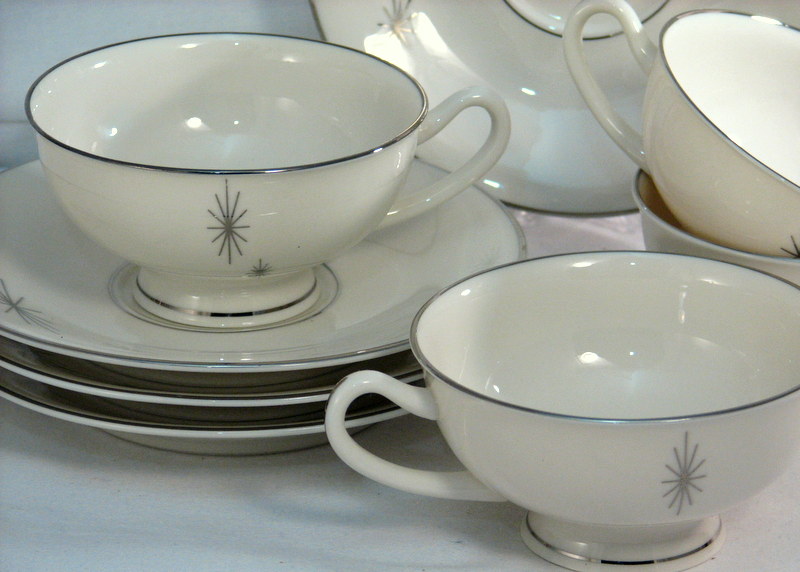 Hard to believe it's been so long since my last post, but it has been a busy shopping season. You could almost feel the pent-up garage sales.... waiting for the snow to go and nice weather to arrive.
One of the best things we found in our travels so far (and the summer's not over yet) was a set of beautiful vintage china by Syracuse, from the 1960s-1970s.
The Polaris pattern has elegant platinum stars and rims, on a creamy white background. Many people associate Syracuse with restaurant, hotel and railroad wares. Polaris is one of the fine china patterns Syracuse made, in the days before major changes in the company that occurred around 1971.
We can never get enough of classic, American china like this...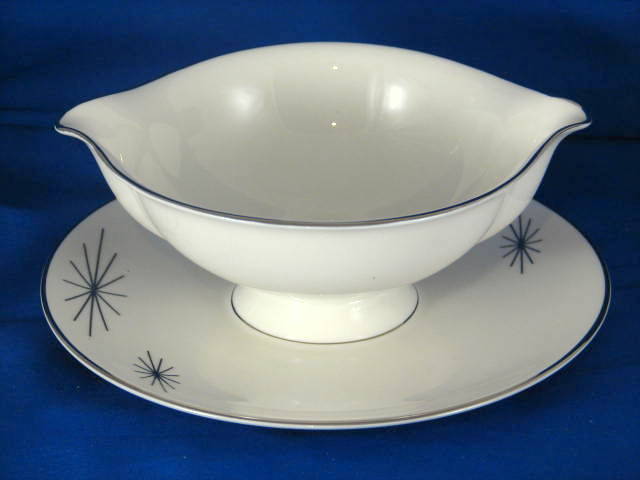 If you're looking for something of the late mid-century era, Polaris is one of those beautiful dinnerware patterns for you to consider.




by