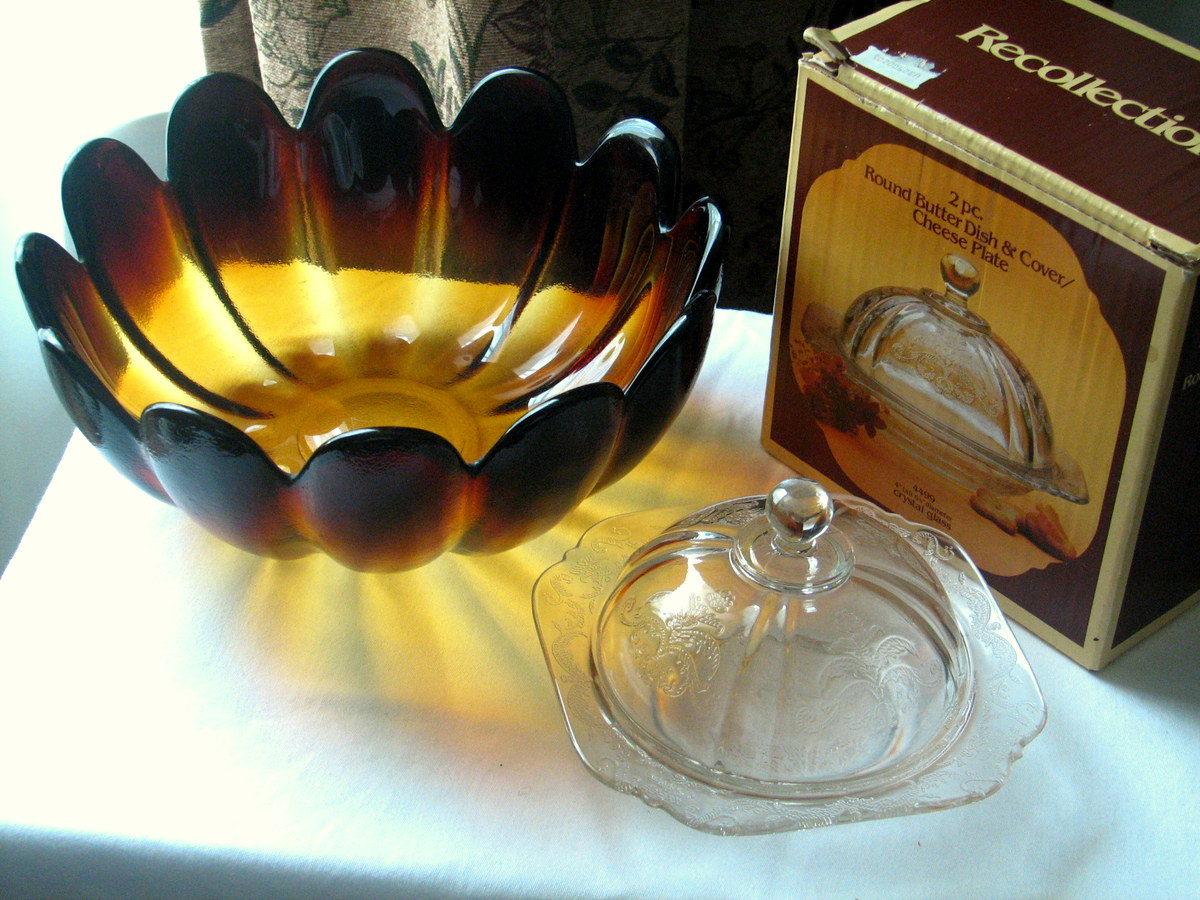 Indiana Glass was made for so long that the available styles cover a number of timeless design trends.
While much of the glass produced by Indiana is now vintage, the styles are still relevant, making this glassware a good candidate for today's table settings.
This beautiful glassware can fit into many table setting themes and color schemes, as styles come and go over time.
Just look at the modern and traditional contrast of only two patterns made during the 100-year life of this company.
The large piece is a salad serving bowl in the Luau pattern. This item is spun glass, intended for serving a green salad or other similar food. They were originally sold with clear plastic serving utensils. The space between the sections adds to the character of the solid glass bowl.
These bowls were made in at least five colors, including blue, lime green, lemon yellow, burnt honey and sunset.
Luau bowls date from the early 1970s, when the funky and mod colors and shapes like this were in style. The bowls are heavy for their size, and make for a dramatic splash of color on your table setting.
The Recollection pattern is a contrast in both style and color. Shown in the photos here is the covered butter or cheese serving dish, is pressed glass.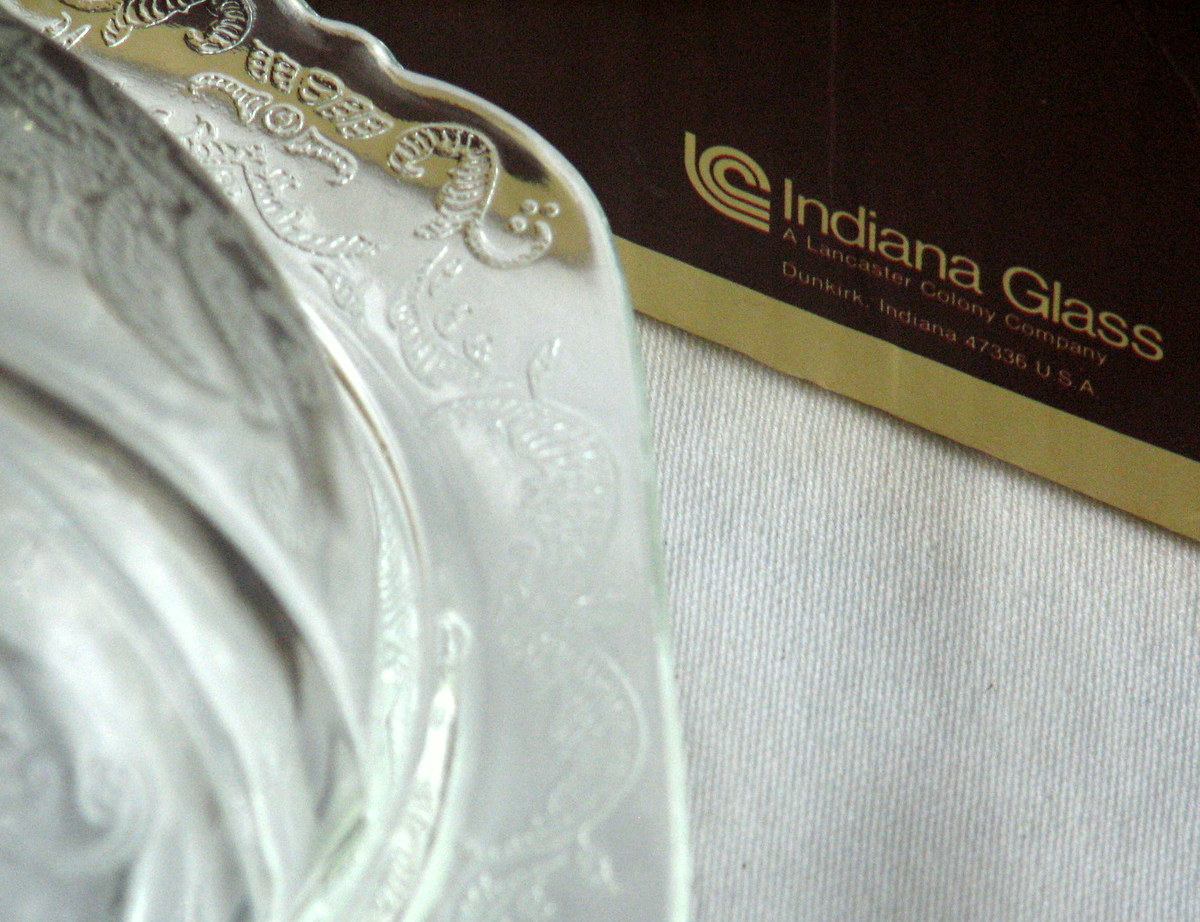 Recollection is a glassware pattern revival, featuring a scroll design to harmonize with traditional table settings. It also harkens back to some Depression-era patterns.
This pattern was made in clear, blue, pink, teal green and amber yellow. Dinnerware, glassware and serving pieces were made in this product line, from the late 1980s and into the 1990s.
Vintage glassware can be very satisfying to collect. It is also as practical now as it was when it was made, to help you express your table setting ideas, and serve food for daily meals and special parties. As delicious to look at as to eat!




by