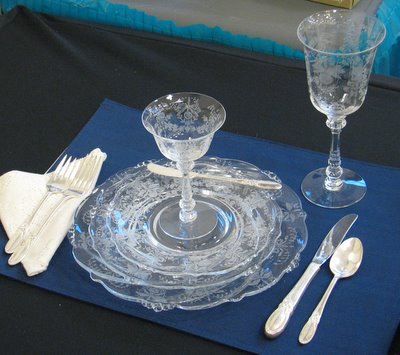 Our four-part series on the table setting contest winners from the recent Great Lakes Depression Glass Club show continues.
Second prize went to a table setting using the Orchid pattern by club member Margie Laski, who loves orchids and is president of the Michigan Orchid Society. Her table setting was displayed as part of the club's educational exhibit at the show.
The Orchid pattern by Heisey features a detailed, etched floral motif with a prominent orchid.
A. H. Heisey & Co. was a glass maker located in Newark, Ohio for many years. Most of the pieces are marked with an H inside a diamond, and this mark is easy to identify once you become familiar with it.
Like other best quality glass, it is very clear, delicate, thin sides to pieces like wine glasses, and polished edges and mold lines.
The Heisey company closed in 1957. There is a Heisey Museum in its hometown in Ohio, which is a great place to visit, and learn more about this beautiful glass.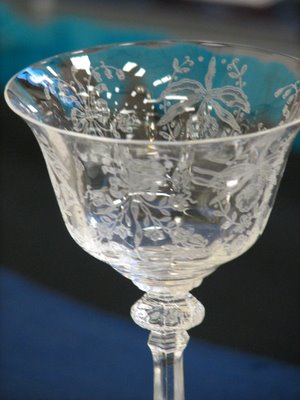 by