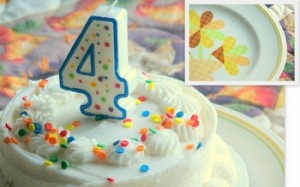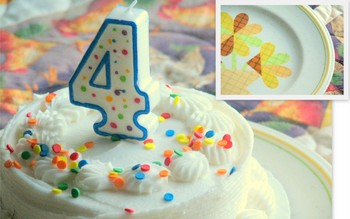 This birthday greeting post is a bit late. The real date is in February. But we DID eat cake, twice that month, and pie as well.
The hunt for vintage dinnerware goes on, in many of the same places. Currently, I have no avenue to offer them for sale, but there is work going on behind the scenes. Cannot say when or how, just yet.
In the midst of major change – as many people have seen in the past few years -- what is it about vintage dishes that gives a bit of soothing light? After all, they are just dishes.
Vintage dishes bring up memories of simpler times. You ate your cereal at grandma's house, using certain bowls that are now vintage.
Your wedding china reminds you of those early days, like Camelot, when life seemed magical and full of promise.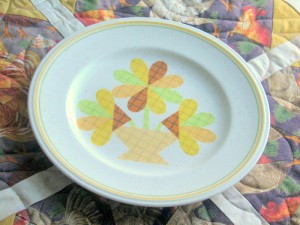 Funky patterns and shapes remind you of decades past, where you were and what you were doing, and those days hold a certain charm.
It's easy to wish for simpler times.
Vintage dishes often hold deeper meaning, and It's the associations that go with the dishes that are important – and for many of us, the reason why we keep looking in thrift shops, flea markets, garage sales and other places, for those special dishes.
About the photo: Birthday cake shown on a salad or dessert plate in the Patches pattern by Noritake, from the Versatone line, circa 1976.




by