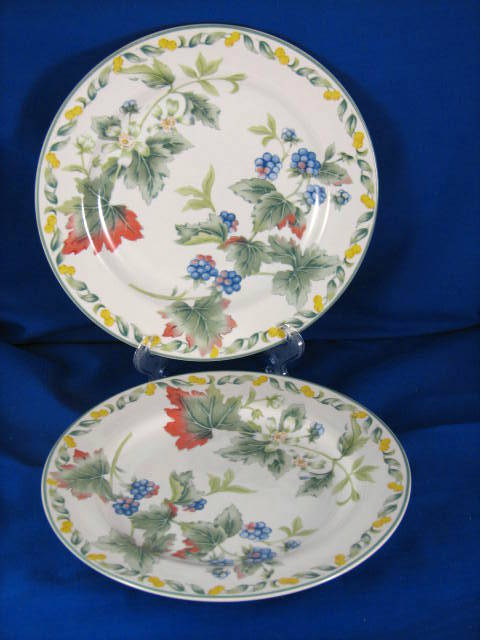 Traditional holidays like Christmas, Thanksgiving or Easter have built in table setting ideas. Turkeys and bunnies, snowmen and colored eggs can suggest themes and color palettes for dinnerware very easily.
Earth Day isn't in the same category. It began around 1970, so maybe grandma has some vintage china to contribute to a table setting, but it's up to more recent generations to establish tabletop ideas to celebrate this new date.
April 22 can be special day to remind us to care for Mother Earth, as Green becomes a major theme in our lives, and Earth and Green can be starting points to develop table setting ideas.
Color it green. Solid green china in different shades can add a lot of texture to a table setting. Stick mainly with blue greens or yellow greens to keep some cohesion. Or, choose patterns that feature ivy, trees, leaves and similar motifs to remind us that plants and forests are essential to life on earth. Spring or Energy Leaf by Denby, or Chelsea Vine or Eden Hall by Mikasa are just a few of hundreds of possibilities.
Celebrate nature's beauty. Dishes that feature fruits, vegetables, flowers, insects, or birds are great choices, and there are hundreds of patterns to mix and match. Entire dinnerware lines, like Naturewood by Pfaltzgraff, celebrate the natural world, as well as individual patterns, like Blue Orchard or Marguerite by Noritake and Sketchbook by Lenox.
Seek ocean horizons. China glazed in sea colors like blue, blue-green and gray make for a cool, soothing table setting. Motifs like fish, shells, coral reefs or beaches bring up the importance of the oceans to our environment. Ocean Breeze by Pfaltzgraff or Coral Reef by Hartstone are charming examples.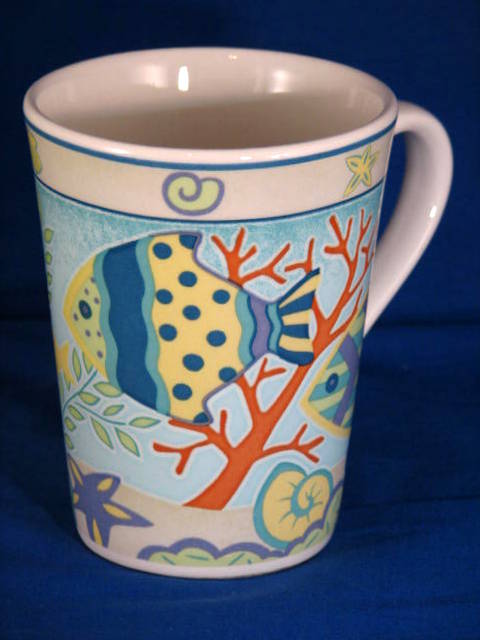 Remember the Blue Marble. Earth spins in orbit around the sun, and the moon and stars brighten the night skies. China patterns decorated with these colors or images remind us that our planet holds an important place in the cosmos. Earth, Sun and Moon and names of three rustic, coordinating stoneware patterns by Midwinter.
Go literal. Use dinnerware patterns and accessory items that are decorated with globe or map motifs, or have pattern names based on places names, like Hawaii, Crete, Mali or Sumatra. Or choose ideas from the book or TV series, 1000 Places to See Before You Die.
Accents add pizazz. Bamboo place mats, wood salt and pepper shakers, fresh floral arrangements and any number of other accessories and finish off the Earth Day theme.
Creating a festive table setting for your own, special Earth Day meal can be a party in itself.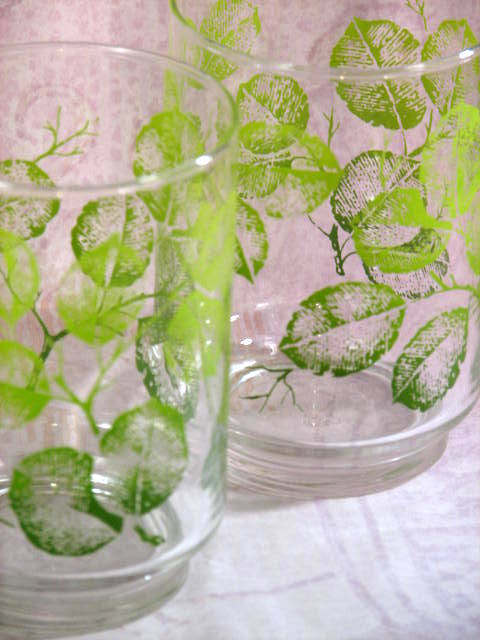 by