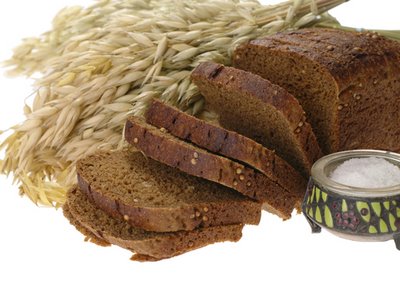 While they take longer to make than quick breads, yeast-raised breads are versatile and delicious. Great to eat by themselves, with soup, stew, or another meal - homemade breads can help you save money and eat healthier. Baking bread is also a great way to express your creativity in the kitchen.
Yeast is a living organism, employed for thousands of years to leaven bread. The yeast cells create air bubbles, which become trapped by the gluten in the flour. This causes the loaf to expand.
A leisurely Saturday or Sunday afternoon is a perfect time to practice some new baking skills (Monkey Bread Recipe follows), and enjoy eating the finished bread.
Baking tips for yeast breads:
Allow plenty of time to make a yeast bread recipe, as you may have to allow for a first and second rise.
Check the date and make sure you are using fresh yeast.
Scald the milk to deactivate enzymes that interfere with rising.
Roll up your sleeves and enjoy the kneading process. It is a great way to work off some stress.
Select the right size baking dish, as called for in the recipe. Ceramic, glass and metal ovenware is widely available.
Bake your bread with the oven rack set in the center position.
Grease or oil the baking dish with baking spray, or light vegetable oil.
It's Earth Day...get ready to bake!




by