Cherry Thieves is a vintage Johnson Brothers china pattern from the late 1960s. It features birds and cherries, on stylized tree branches.
A reader, Priya, wrote to me about this pattern, and I've been looking into it ever since.(Update: found!)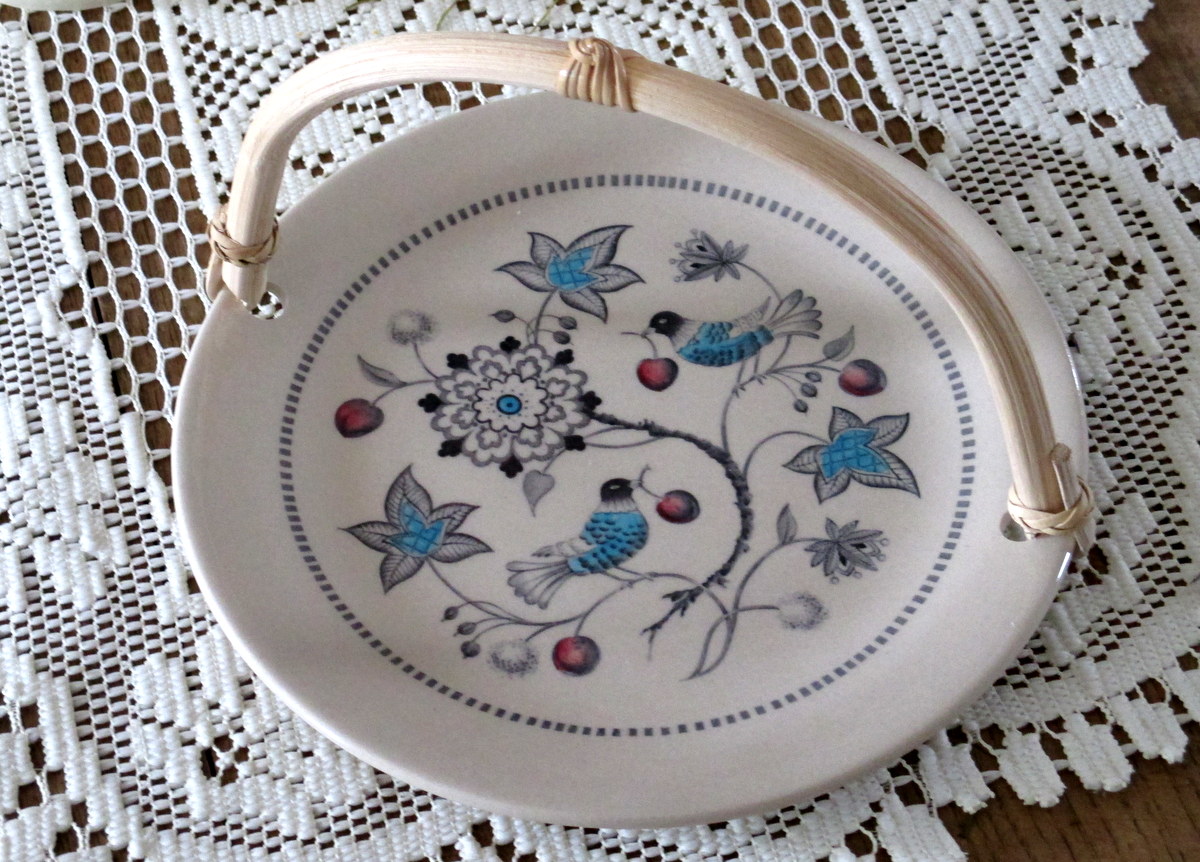 Until I found this pattern, the closest I got was a similar Johnson Brothers pattern from the same Old Granite line.
Since this pattern is hard to find, here's the question: what can one do to pull together a charming table setting, without more dinnerware in the same pattern?
Start With The Goal In Mind
Take your color and shape cues from the Cherry Thieves pattern, and decide how eclectic you want your table setting to be. What kind of vibe do you want to covey? What kind of events will you host using this dinnerware?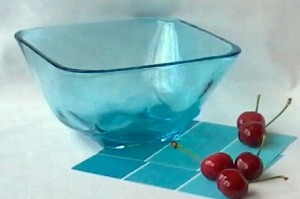 You might want to go with one color scheme for Mother's Day, and another one for Easter, and yet another for Christmas.
Also consider the menu, as it will help you decide what piece types you'll want to look for. Will dinner plates or salad plates be at the top of your list? Or perhaps cups and saucers.
Of course, you may want to get everything you can find if you can match Cherry Thieves. But what about complementary patterns, when you will have more leeway?
Create a "shopping list" from this information. Yes, you can find what you want out there in the secondary marketplace, if you visit enough places over time.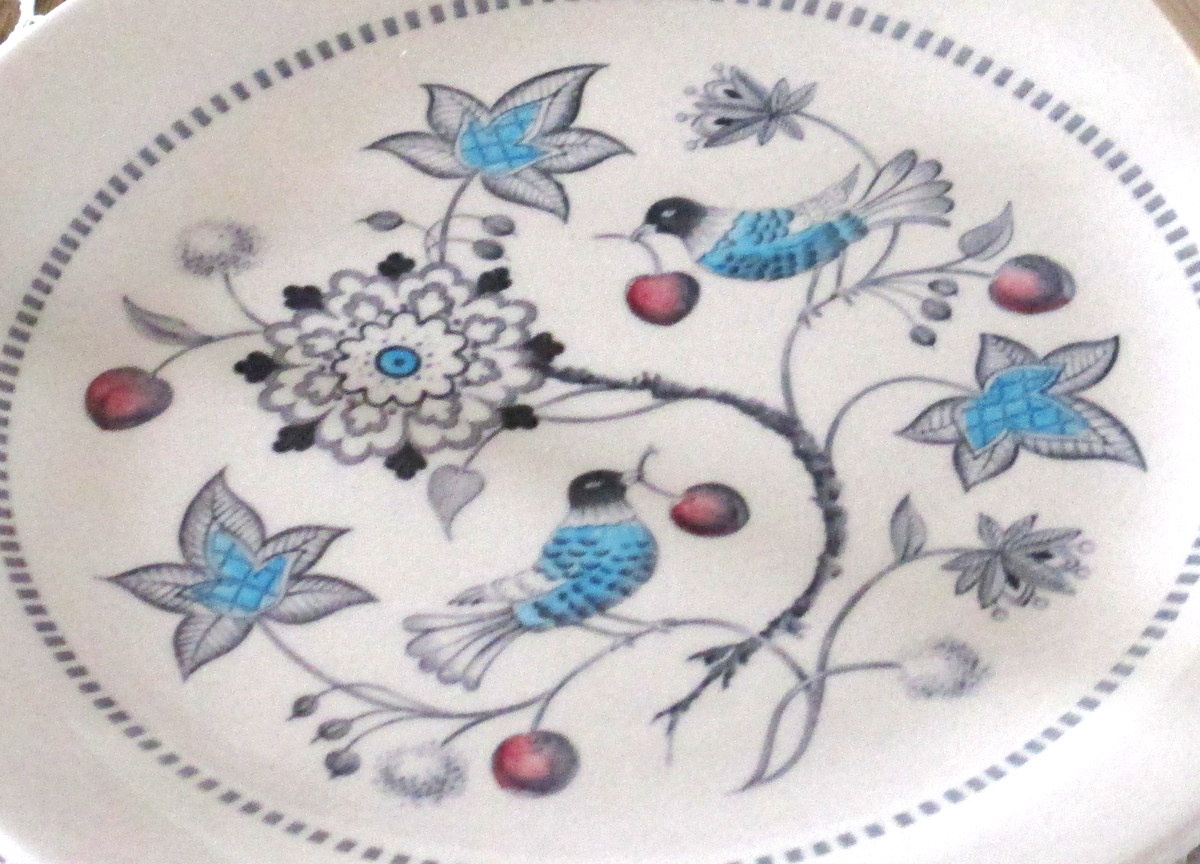 Ideas For The Hunt
Take a saucer or other small piece to the paint store, and pick up some samples that match the colors you want to work with. In this case, the turquoise blue and cherry red. Carry those along on your shopping trips instead of breakable china.
Make a list of your area thrift stores, and make the rounds. Also check for garage sales and estate sales. There are websites where you can sign up to get notices of sales happening in your area.
Johnson Brothers has made many different patterns over the years. Patterns from the same time period (late 1960s to early 1970s), as well as from the Old Granite product line, may use the same background colors and shapes, to harmonize with Cherry Thieves and would be mix-and-match candidates.
Other maker's patterns that feature complementary solid colors can also work, as well as patterns that feature birds or cherries. I think this could be really fun, especially for casual events, to have some other bird or cherry pattern wares, as long as they harmonize with the Cherry Thieves pieces, especially in material and shape.
What to choose will depend on your design elements that you thought about early on. The sky is the limit to planning a creative table setting.
Go with similar weight materials, like ironstone, and similar traditional shapes to help carry off your theme. Or choose wares in materials like stoneware, glass, wood or metal (perhaps some chargers under the plates or bowls) that are different enough to show you meant to complement the Cherry Thieves dinnerware with these pieces.
Glassware can also help you highlight the turquoise and cherry colors. If you search out turquoise blue vintage glass (such as Capri made by Hazel Atlas) you'll find colors that can go well with your dinnerware.
A Few More Tips
In color selection, if you cannot make an exact match, it's better to choose a color that's a few steps away from the color on your palette. Your choice should be purposeful vs. a near miss.
Maintain the same color family to achieve a harmonious look. I like blue, so if this were my table setting, I could easily go with a lot of blue tones, even a table cloth, and let the white-background patterned pieces stand out.
A white or cream color table cloth would also set this dinnerware off, and create a quieter setting. I might use something like that for a special Sunday dinner, or Mother's Day.
And perhaps a 3-tier server in cherry red, to be the cherry on top to my party table!
All depends on the vibe you want to achieve with your table setting.
In any case, have fun expressing your personal style with that charming Cherry Thieves dinnerware!




by