Even today, once in a while, you will see jelly sold in a glass jar with a pop-off metal top.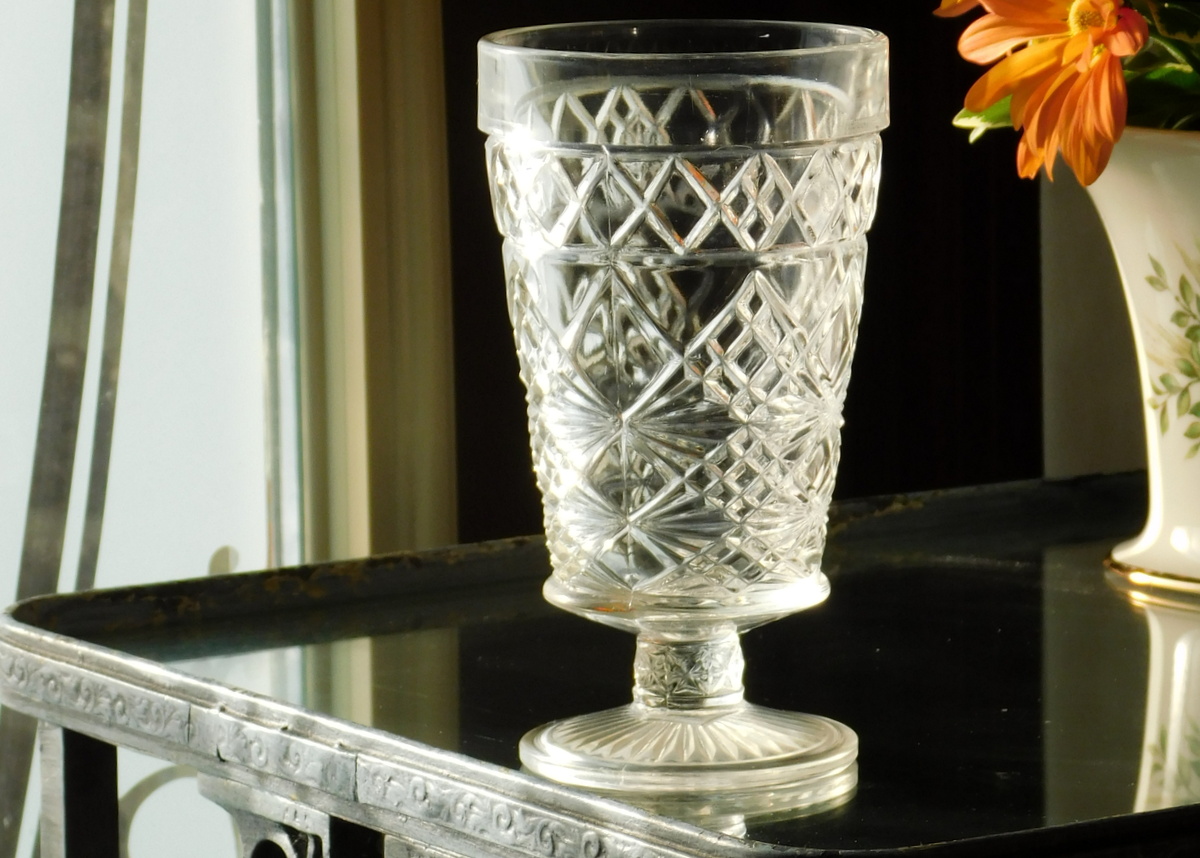 Like these Big Top Peanut Butter goblets, the glassware is meant to be kept as a drinking glass.
This was much more common in the 1950s, and the goblets made by Hazel Atlas for Big Top Peanut Butter are one of the best known examples of this method of marketing and packaging.
Big Top later became Jif, and I remember better the white milk glass goblets of similar shape and size that had a grape motif, made for Jif by Anchor Hocking.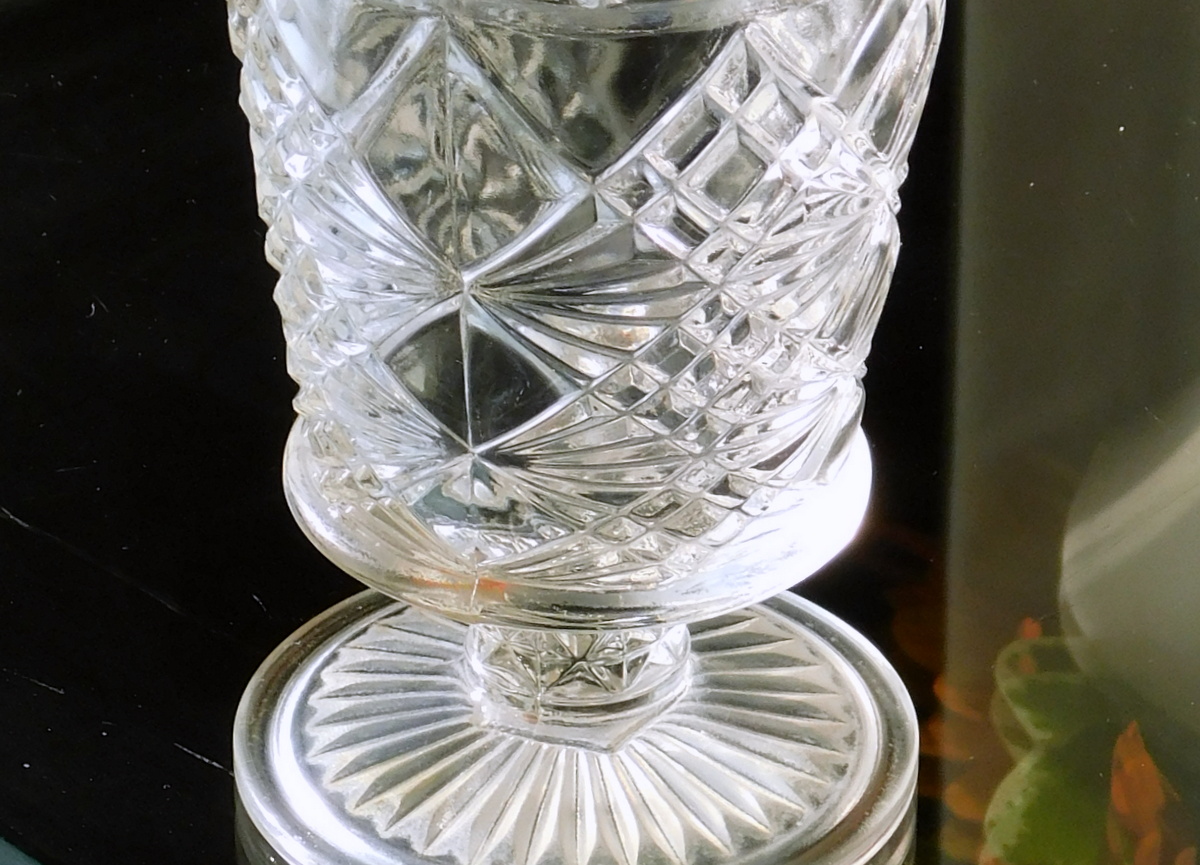 The clear Hazel Atlas goblets are older, and have a nice sparkle in the light. The pressed glass is decorated with a diamond and fan motif on the sides of the goblet, and on the stem. The bottom has a starburst motif.
The tall goblets will hold about 14 ounces. I've also seen a shorter version that could be used as a dessert cup for ice cream, fruit or another vintage classic, Jell-O.
Big Top Peanut Butter glassware is included in the book on Hazel Atlas by Gene Florence (also see our book list on Amazon, linked at the bottom of the left column below in the Sites for Dishies section). There's a new edition of this book coming out later this fall. We can't wait!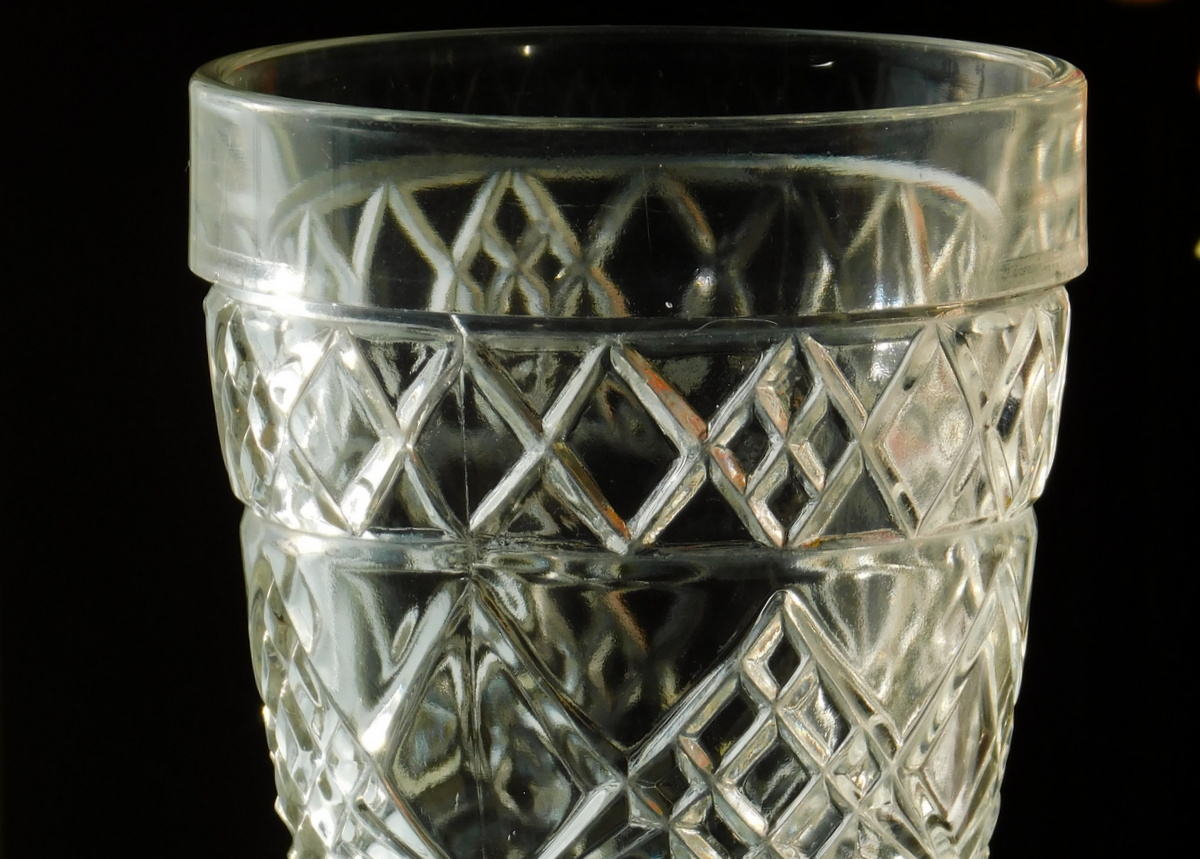 These Hazel Atlas peanut butter goblets are a classic design, complementary to lots of traditional china patterns, and sure to show off a vintage table setting...




by