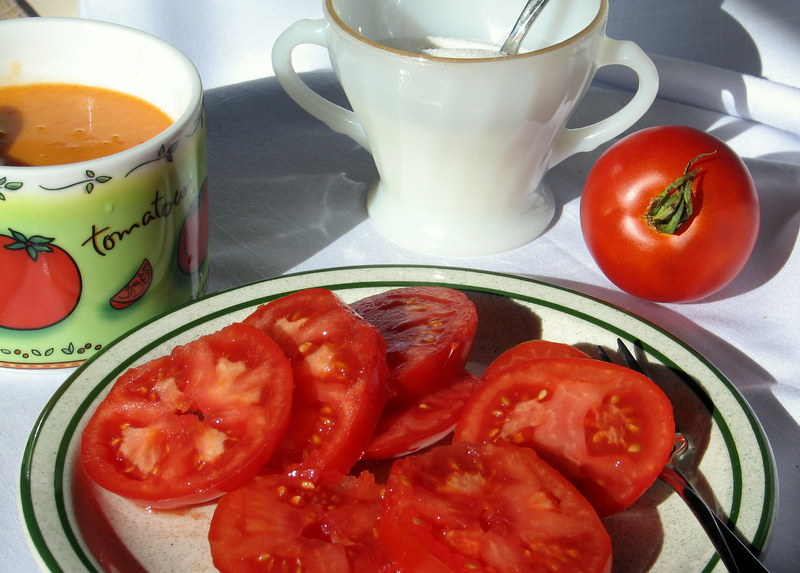 Twenty-four hours before this photo, these beautiful red tomatoes were still on the vine in a friend's garden. Gotta love Early Girl. There is nothing like the flavor of vine ripened, fresh sliced tomatoes.
Years ago at home, we served ours sliced on a plate with just a bit of sugar. Gourmet recipes with 30 ingredients are wonderful, but simple dishes also hit the spot, especially when the ingredients are this fresh.
My dad loved every kind of vegetable that was said to grow big, whether they were hefty tomatoes, tall corn or huge melons. What came out of our garden may or may not have lived up to the seed catalog descriptions, but it was easy to take for granted the freshness of the lettuce, green beans or zucchini that were ready to eat within an hour or so of harvest.
Today, getting ultra-fresh produce is a bit tougher, unless you have your own garden, like my friend. Though there are many farmer's markets this time of year, and they offer all kinds of fresh foods.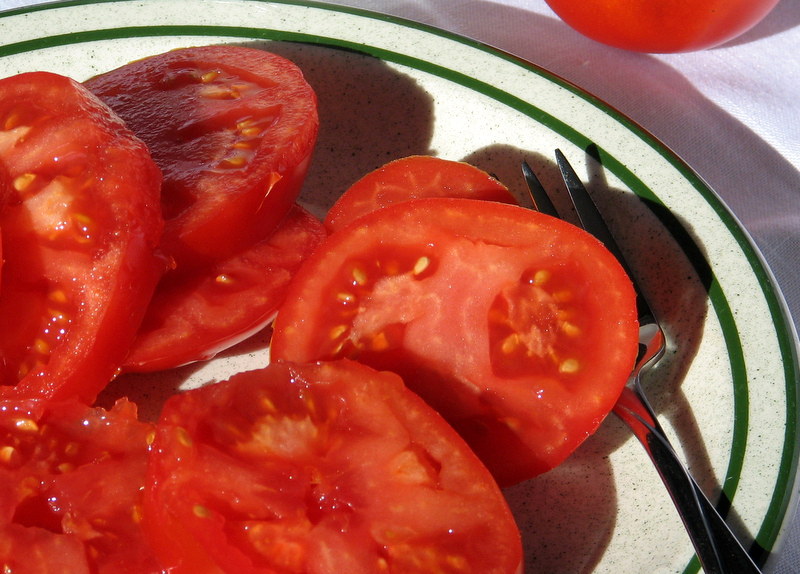 The taste of in-season tomatoes takes me back to those vintage times, decades ago.
PS...Plate by Syracuse, made in USA, restaurant ware. Vintage sugar bowl by Fire King, vintage stainless sugar spoon, Finlandia by Insilco, contemporary salad fork, Flight by Oneida.




by