I've been looking at lots of vintage dinnerware lately, most in connection with vintage weddings. Then a new cookie came on the market, and the contrast between old and new struck me.
Why do people in modern times, this 21st century, want to use vintage dishes, glassware and other tableware? Why create a new twist, based on something old?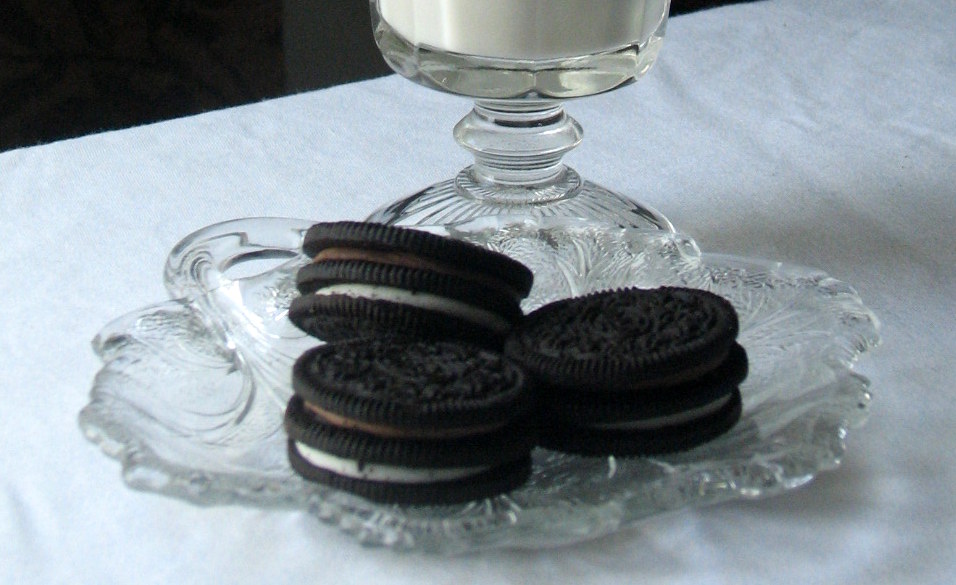 It seems obvious when you think about the Oreo cookie, nearly 100 years old. They create the newest riff based on a proven winner and produce the Triple Double.
Yet when it comes to dinnerware and glass, what's up with that?
I can think of more than one reason why vintage has modern-day appeal:
Patterns, designs and colors which are classic and charming, contemporary yet retro. The style of vintage dinnerware, glassware and other table ware pieces remain compelling to use in new, eclectic table settings, yet they are no longer made.
Earth friendly in that the inputs of materials and energy have been spent, while the items still have useful life in them. Most of these pieces cannot be recycled through present means. If they don't have a use for current activities, most will end up in a landfill.
Reminders of other places and times, especially if you are using dinnerware or patterns that were mom's, grandma's or have other family associations.
More than one person has told me that they are looking for dishes that they used as a child. Often they are looking to replace broken pieces, or complete a set when they only inherited part of the family dinnerware.
Other people look for dinnerware and pottery that were made in their part of the world (like the Tremar pottery cider mug), or by companies where their family members worked.
Love that idea: collecting pieces that might have been made by your own ancestors!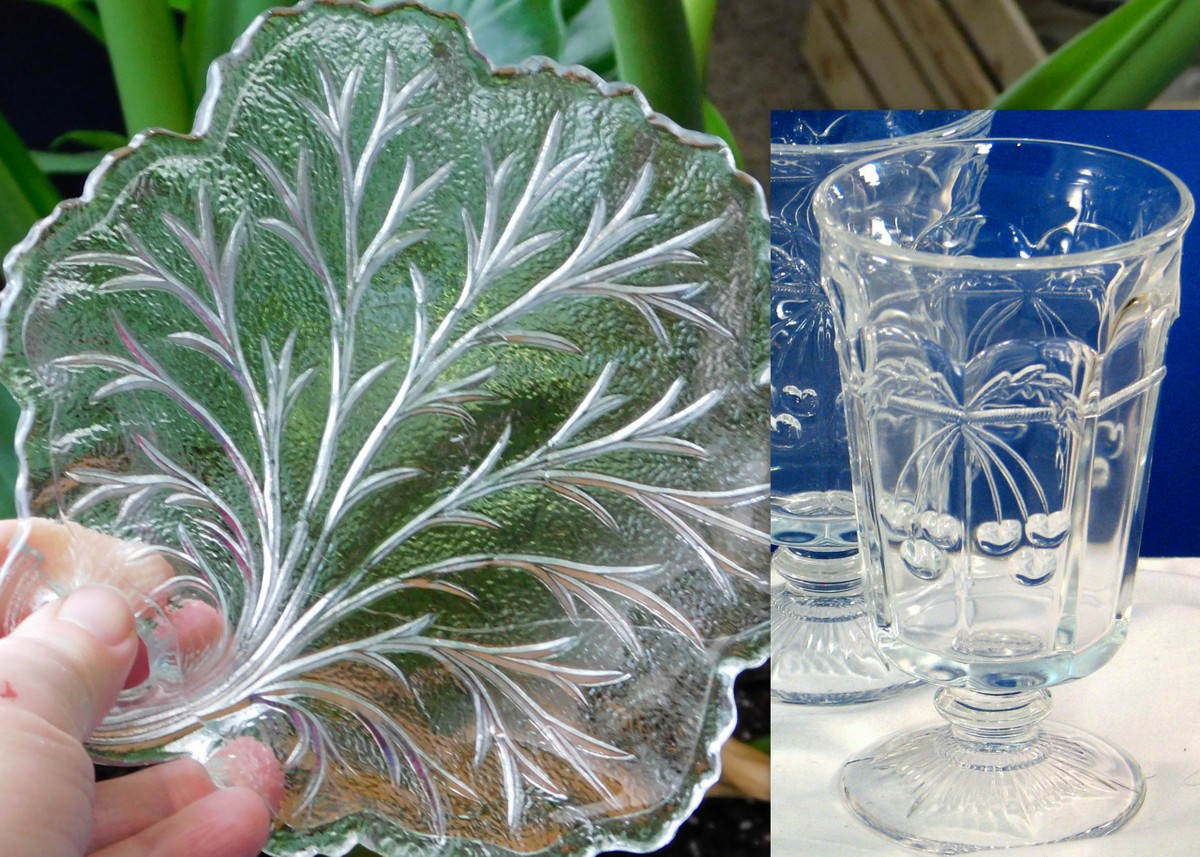 Everything old is new again
That idea, not a complete cliche. Modern is a relative term. It changes with the current times. For example, mid-century modern is now more than 50 years old.
As styles continue to evolve, designers use the past as inspiration to make new versions of dinnerware, glassware and flatware – in addition to clothing, furniture and all kinds of other goods. Current styles have their roots in classic and popular past fashions, reinterpreted for the present.
Vintage dinnerware is beautiful and practical. There are lots of good reasons to use it for parties, weddings and special events, especially those planned around a theme that recalls past times and places. The best of old and new can be as close as your unique vintage table setting.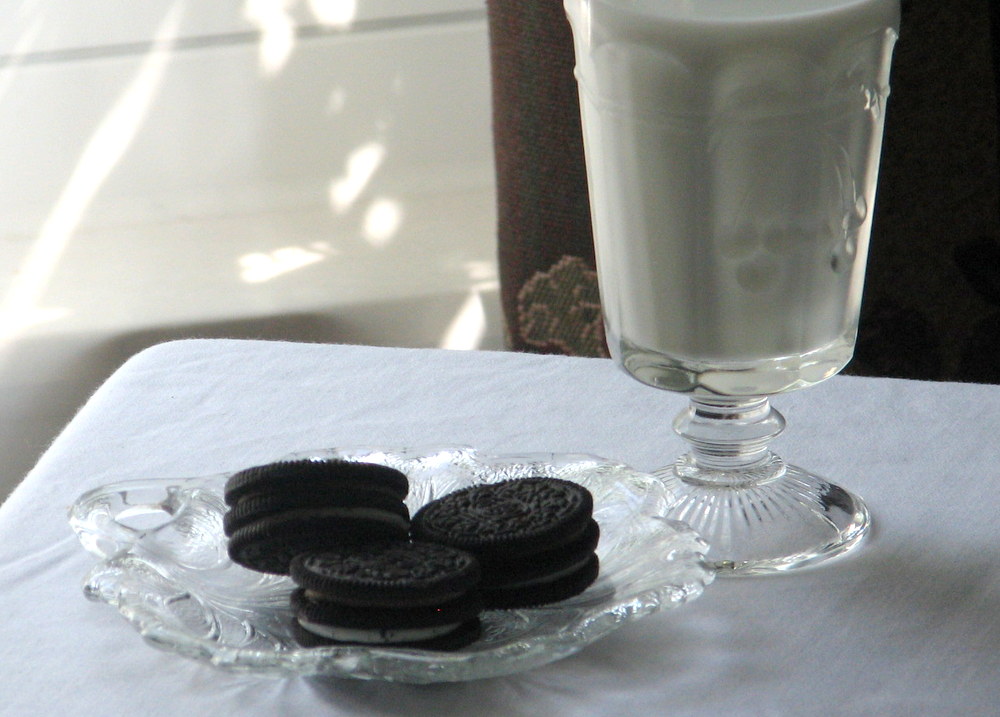 About the photos: Vintage Indiana Glass tidbit dish in the Pebble Leaf pattern. Contemporary glass goblet in the Cherry Thumbprint pattern by Mosser. New version of Oreo cookies, Triple Double (three cookie pieces and one layer each of vanilla and chocolate filling).




by