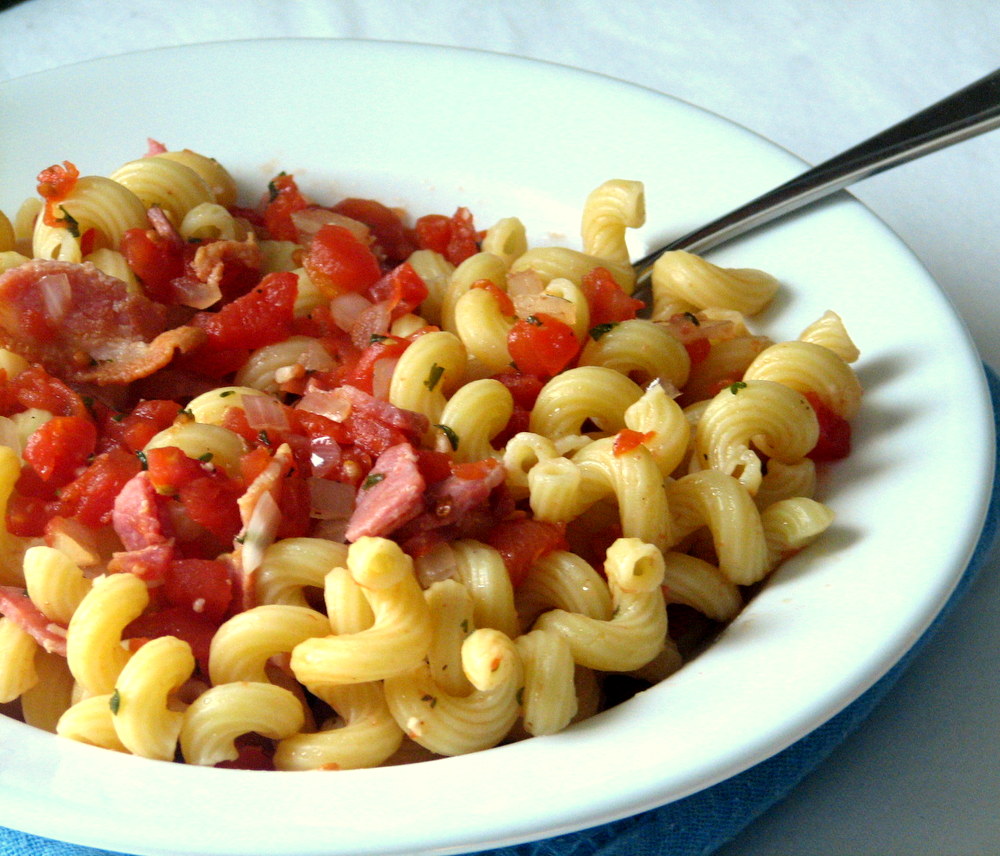 White china soup bowls are versatile to use when serving chili, casseroles and other foods, too.
Many cooks and chefs like white because they show off the food to good advantage. And as they say, we eat with our eyes.
In the September 2011 issue of Everyday Food, I saw a recipe for Pasta and Bacon with Smoky Tomato Sauce. I knew I was so making this.
I had most of the ingredients, and what really sold me -- besides that it was an easy recipe -- was that it includes cavatappi as the pasta.  This shape is curly and has ridges on the outside. I use it quite a bit for another simple recipe that I make, and have lots on hand. Cavatappi is my favorite for any kind of chili-style or tomato sauce dish that calls for a chunky pasta.
Next time, I'll let the bacon get crispier, and let the sauce get a little thicker. I was very satisfied with my modified version, on a first attempt.
Comfort food goes well in bowls.  Simple food, served simply.
The bowl in the photos is by Cuisinart, and is similar in weight and size to what you would find in a line of restaurant ware.
It's a nice weight and size for a generous serving. Never found a pattern name, but that doesn't stop me enjoying my favorite pasta.
White china soup bowls double just fine for pasta.




by