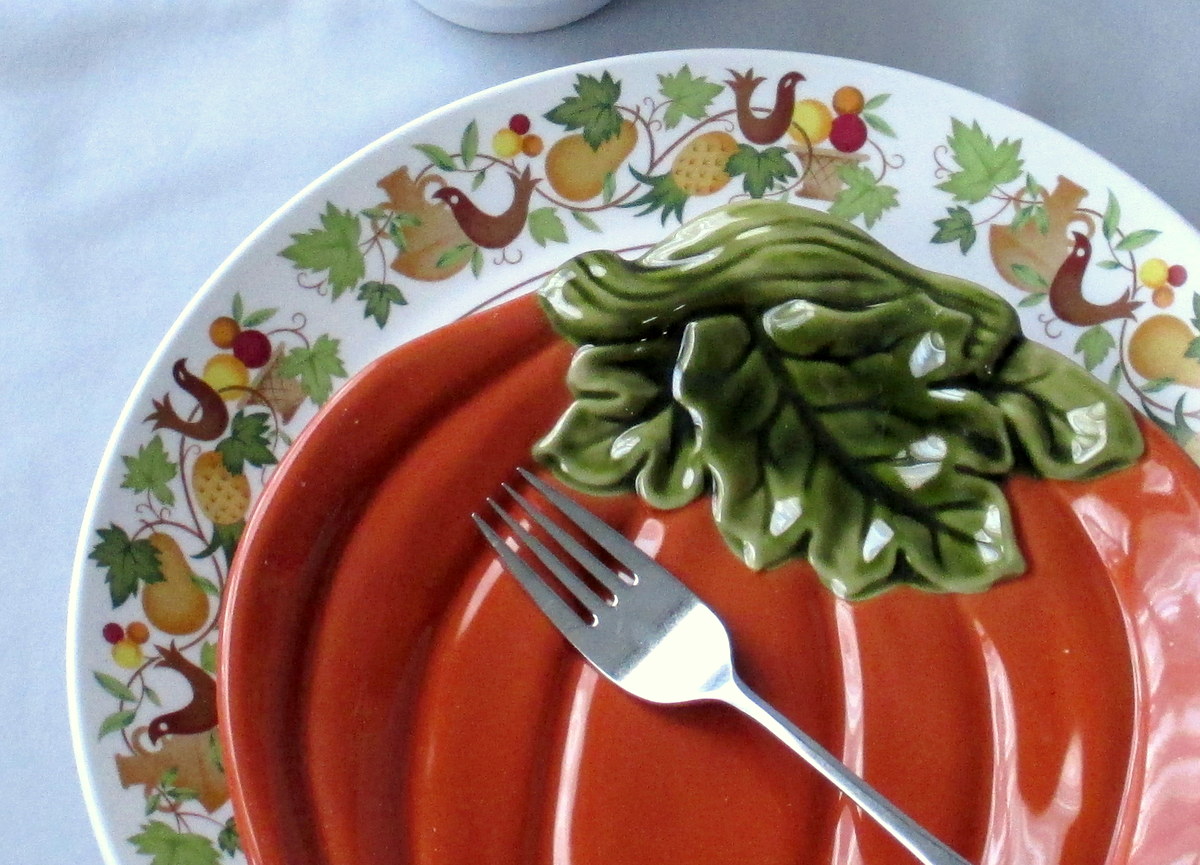 Vintage dinnerware mixes with new china just fine, when it comes to setting your table for the fall season.
Homecoming by Noritake is one of my favorite vintage patterns, and the new pumpkin plate by Better Homes & Gardens works so well with it.
I could bring in some colorful leaves, to add to a table setting in the fall, to go along with dinnerware sets that have the colors and motifs of the season.
Earthy Color and Themes
Autumn color palettes and motifs are the ideal ingredients for a beautiful, seasonal table setting.
Bold and warm fall colors are popular, and the height of the season is a good time to add to your dinnerware collection, to make sure that you have everything you'll need for the menu you are planning, the number of guests, and the holiday dinners coming soon!
New or vintage, the colors you need are out there. Start with rustic reds, burnished oranges, muted greens, golden yellows or earthy browns -- whether in solid colors, or decorated with fall motifs like leaves and pumpkins -- are perfect.
The beautiful colors of fall flowers, trees and other natural objects can inspire your dinnerware, glassware and other table setting elements
Make Your Fall Dinnerware Set Pop With Style
Warm tones in dinnerware sets create the basis for an autumn theme table setting. Keep it subtle with more brown tones, like cream, ivory and gold. Or add splashes of red, orange or yellow to make it sassy.
Give your fall dinnerware set a retro vibe with Little Hoot dinnerware by Rachael Ray in charming fall colors. Look for the owl. He's is cute, too!
Just made for mix and match, Fiesta dinnerware in Scarlet by Homer Laughlin coordinates with more of the same, or with other Fiesta colors like Paprika, Tangerine, Sunflower, or Ivory -- even Lemongrass and Chocolate, depending on the table setting you want to create. Fiesta can go modern or retro, as you wish.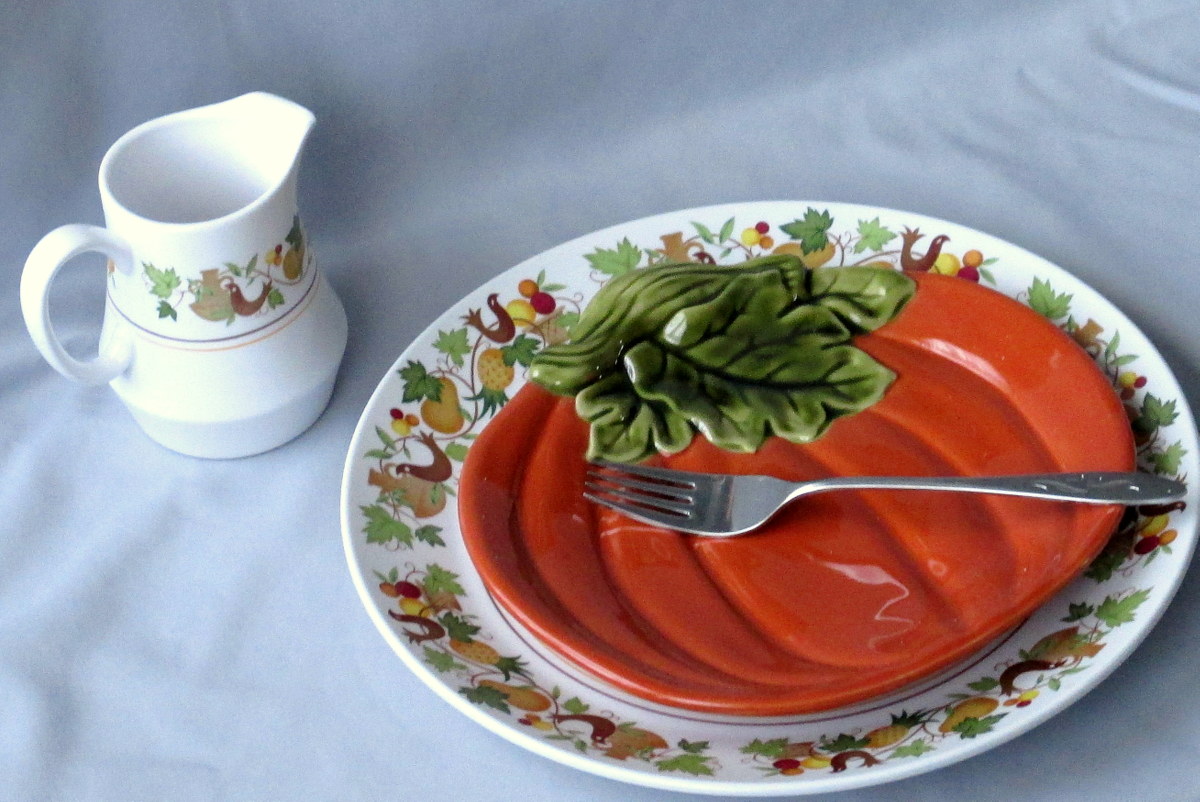 When you have your dinnerware sets, you'll be ready to enjoy beautiful fall dinnerware sets all season long.




by