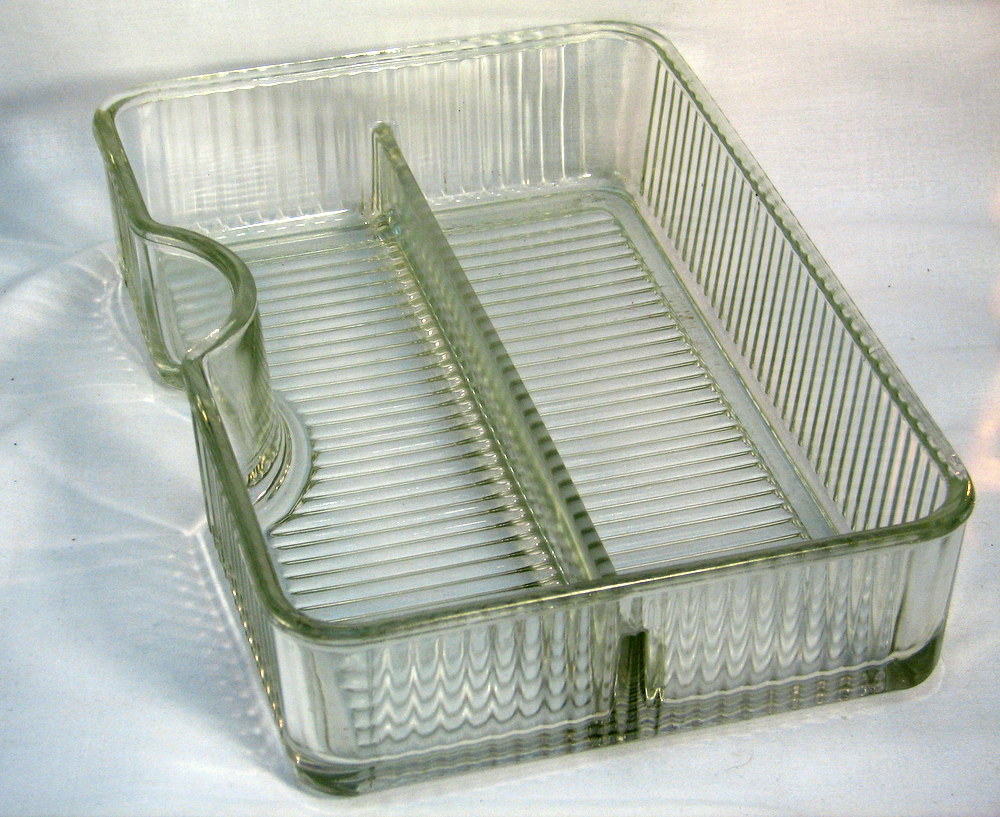 Orphan glassware that attracts my attention isn't limited to drinking glasses. This vintage refrigerator drip catching dish just called out, "Repurpose me!"
I used to have an old refrigerator, one with no shelving on the inside of the door. The kind you have to defrost by hand (portable hair dryers help).
And I remember the one my grandmother had. It was gas-powered. It was still working when they cleaned her house out in 1995.
A dish like this would have been in the bottom of a refrigerator of this vintage, to catch the condensation and make it easier to keep clean.
They don't make 'em like that any more.
We'd use this as a conversation piece for candy and nuts, or apples and bananas on the table.
Or even as a planter for a dish garden.
You could put gravel in the bottom and use this to hold your small pots of herbs indoors.
Lots of vintage pieces can have new life, repurposed in a vintage-theme kitchen or home.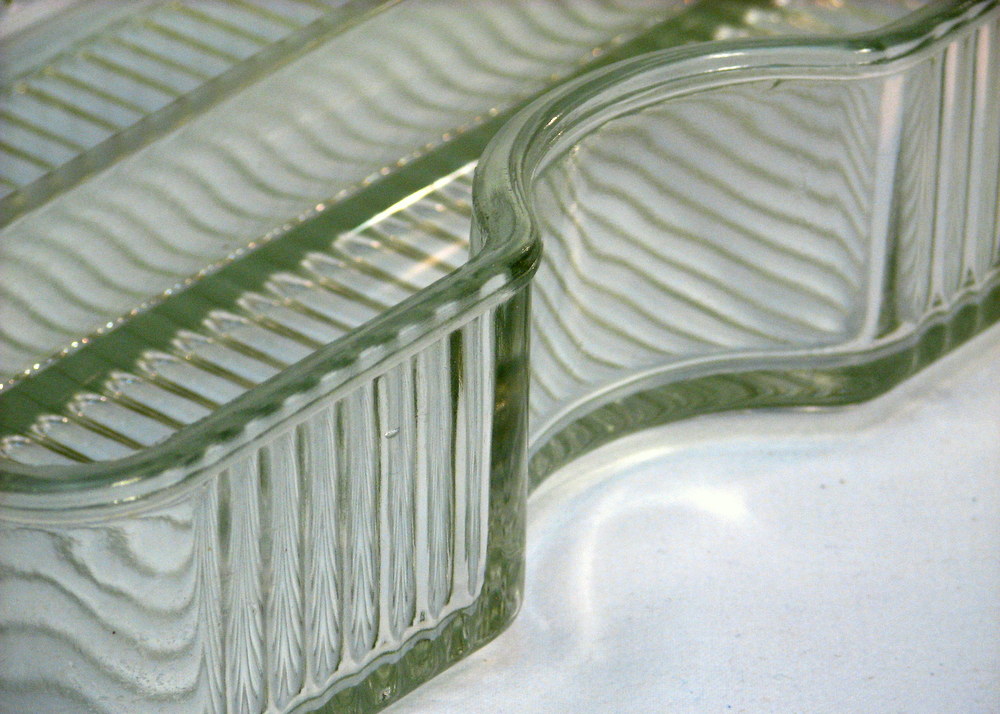 by