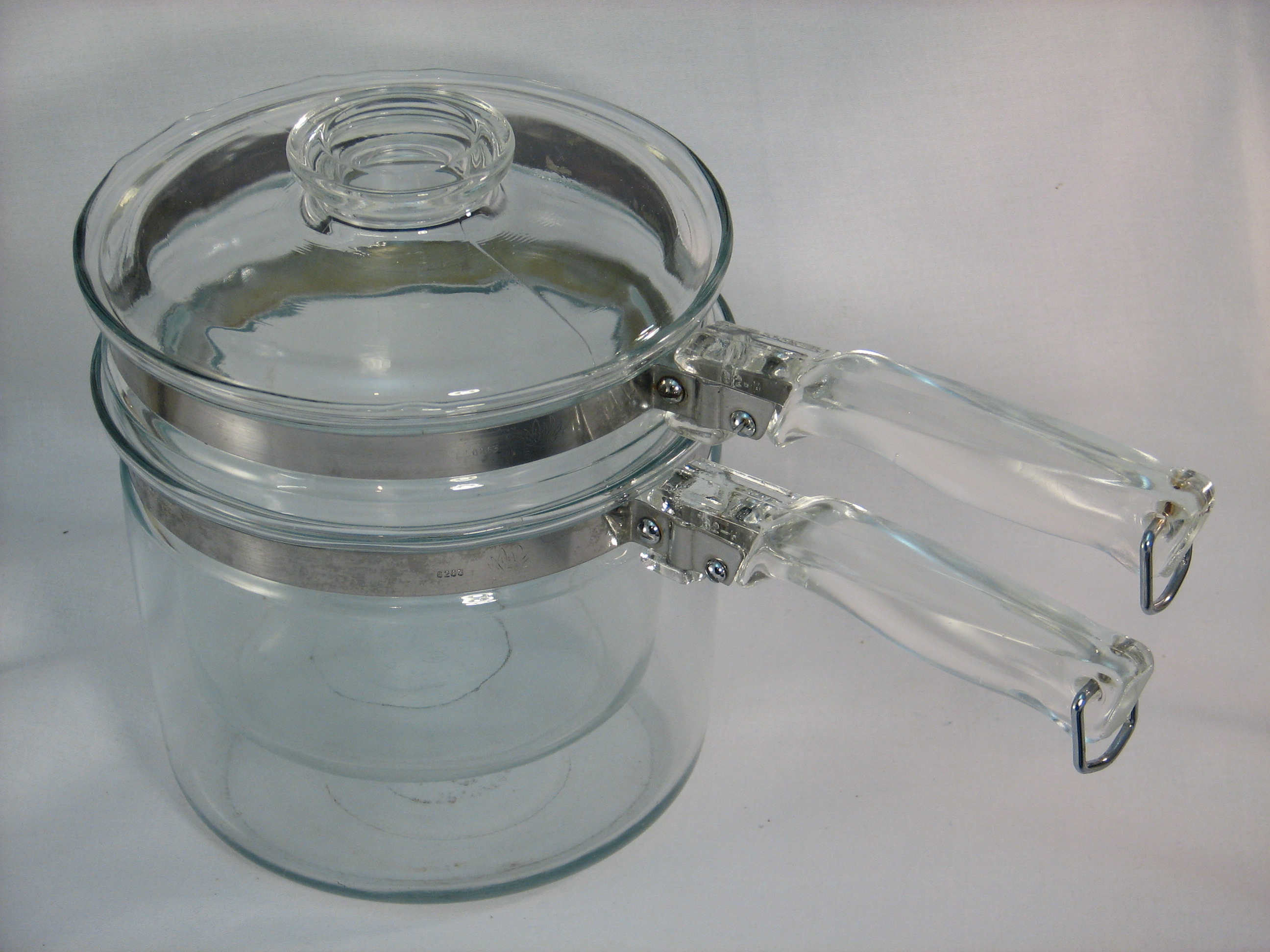 This vintage beauty is a 1.5 quart Pyrex glass Flameware double boiler. We found it on separate shelves in our travels, and remarried them!
Too bad they're not making these anymore. Most of the new double boilers in today's marketplace are stainless.
You can set up a double boiler with two pots (one somewhat smaller than the other) if you don't have one.
Why use a double boiler? Certain types of delicate foods and saucers are easier to handle when cooked in the inner pot. The outer pot has water, which you're simmering. The temperature cannot go higher than 212 degrees, the boiling point of water.
A double boilers cook with even heat and control. It prevents curdling and crusts, which can form on custards and puddings.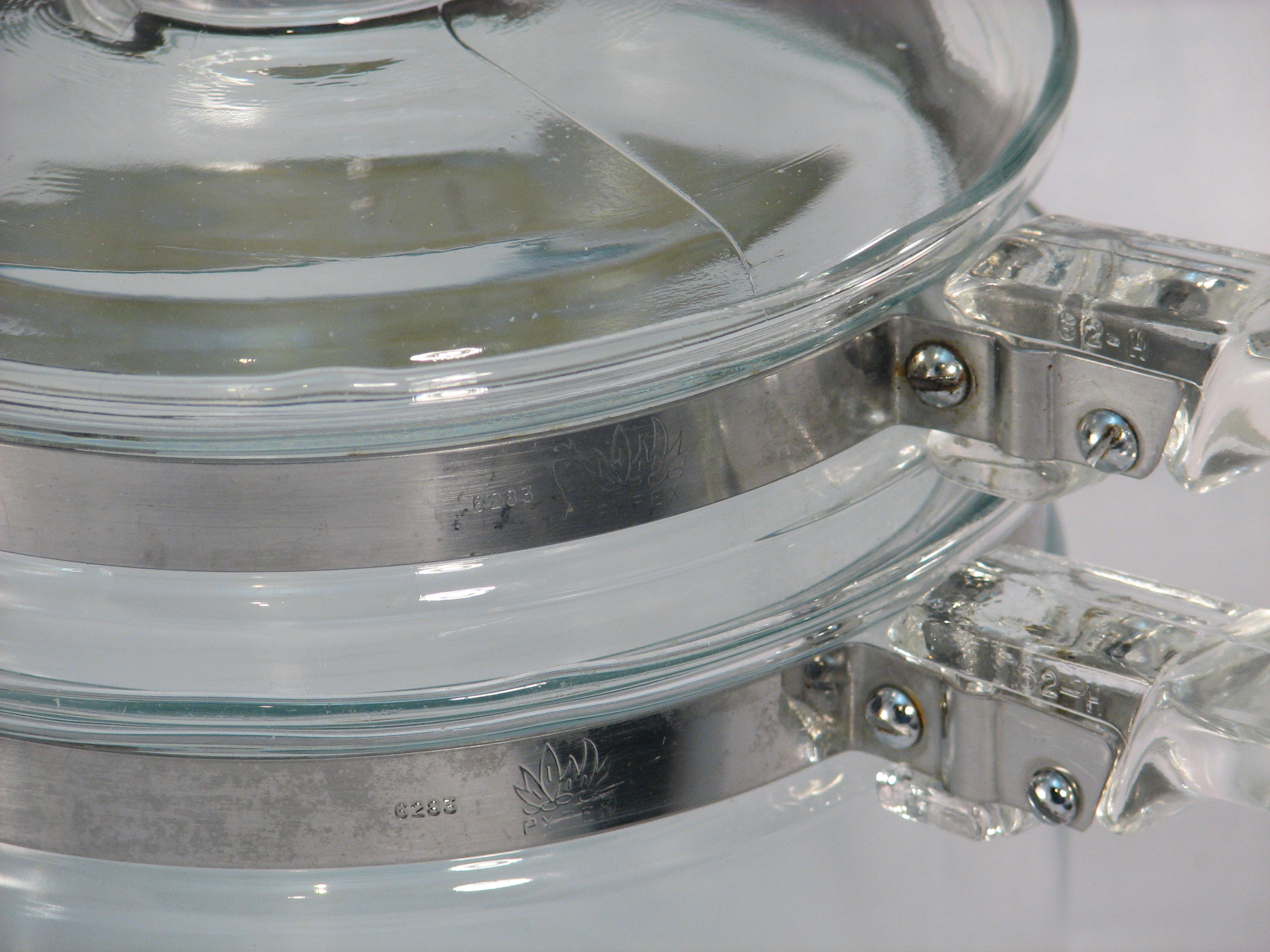 Top 5 Foods to Cook in Your Double Boiler
Melting Chocolate
Custard
Cheesecake filling
Puddings (including certain bread pudding recipes)
Egg-based sauces like hollandaise or béarnaise
You can also use a double boiler to melt paraffin, to seal the jars of jam you're making from summer fruits. We wouldn't use a vintage item for that, but would improvise something that can remain dedicated to this purpose. Once it's used for wax, you cannot use it directly for food.
We'll get into jam in a future post…because the strawberries that are coming into the produce markets are looking pretty good right now…




by