Retro style Mikasa dinnerware from the 1970s is another one of my favorites. particularly the Potters Art stoneware china line.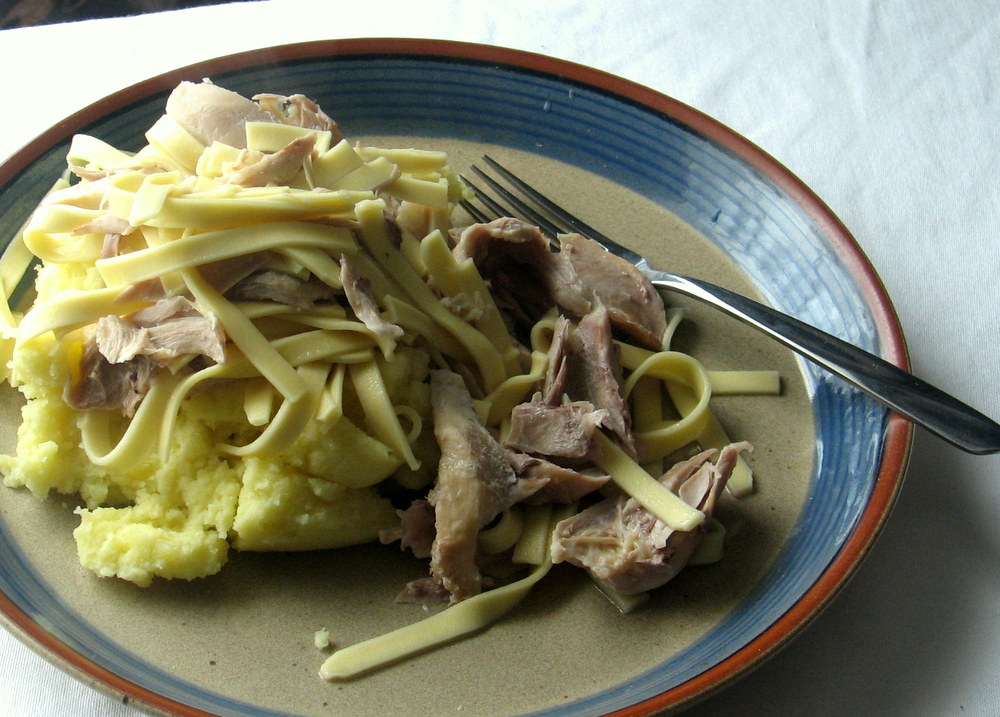 I've written about Mikasa Potters Art before. This dinnerware line includes patterns that were designed by Ben Seibel, a well-known designer in the mid-20th century.
Mikasa brought out these dishes in the 1970s and into the 1980s. It is heavy, substantial stoneware, and was made in Japan.
It harmonized well with the handmade/handcrafted home design trend that was popular then -- a trend that is coming back now in a different way.
By the mid-1980s, glaze designs on Potters Art had changed. The earlier versions had bands around the rims (as in the photo), to accentuate slight embossing that gave the feel of hand-thrown pottery. The later 80s patterns shifted to vertical bands across the faces of big pieces, like dinner plates.
More recently, Mikasa revived the Potters Art name, launching still another version after 2000.
If you are not sure which product line you may have, look at the shapes. The 70s vintage sugar bowls have two finger indents to help you take off the top. The handles on the cups and creamers are thick and chunky.
The vintage mark just screams "retro" as well.
Some of the vintage Potter's Art patterns
Blue Honey
Blue Mountain
Buckskin
Butterscotch
Cafe Noir
Country Cabin
Cummerbund
Indian Yellow
Old Hickory
Reflections
Rusticana
Sea and Sand
Sea Breeze
Sahara
Sand Dune
Sonora
Stone Mountain
Sunrise
Terra Sienna
Wild Rice
If you have artisan dinnerware, individually handcrafted by a potter, you will easily see that Potters Art is manufactured. Yet it has the weight and feel of the best handcrafted stoneware.
As I'm writing today, our hot summer has lifted and we have a cool reminder that fall is coming soon.
And, chicken on sale. Time to make one of my favorite comfort foods -- Chicken and Noodles, Hoosier Style -- and serve it on some equally sturdy, vintage dinnerware.
About the photo:  Vintage dinner plate, Sea and Sand by Mikasa, Potters Art line. Vintage dinner fork, Finlandia by Insilco.




by