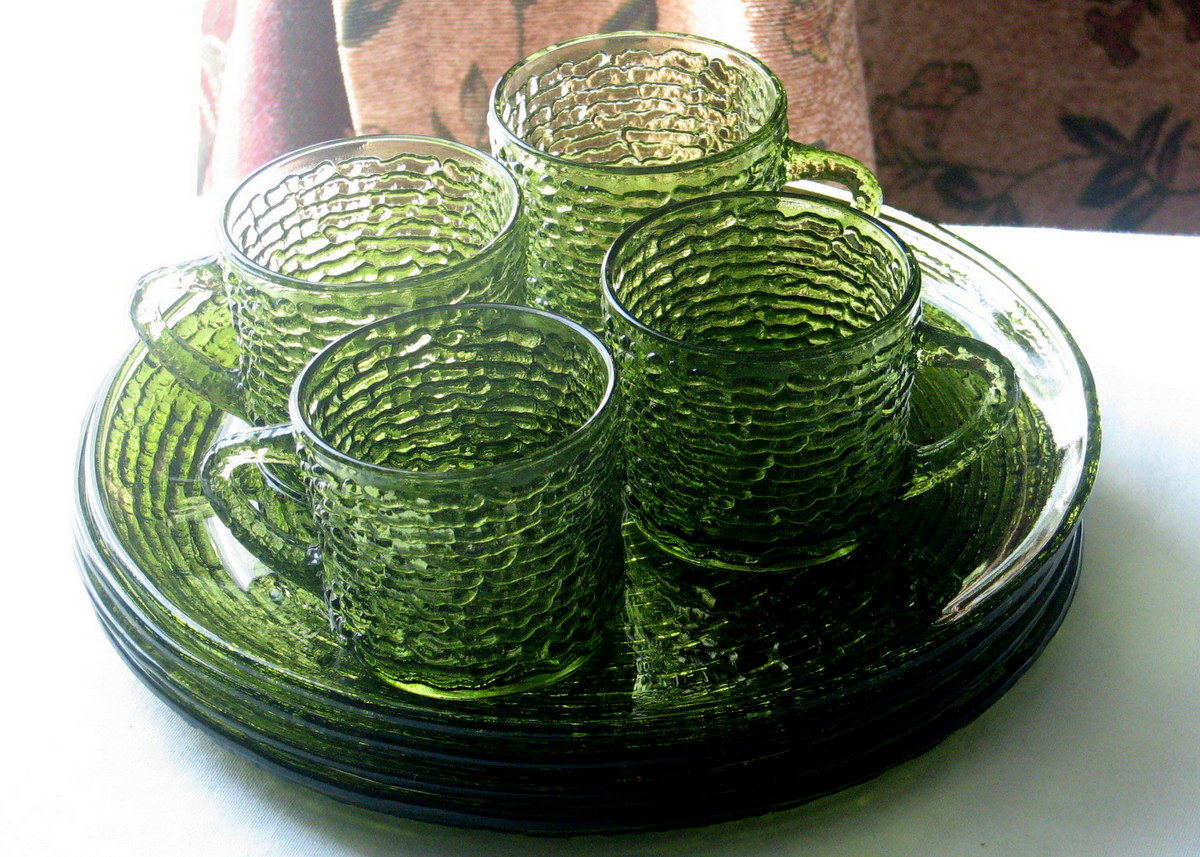 Green glassware can mix and match with lots of different tableware patterns, both glass and china. Vintage glass in the Soreno Green pattern by Anchor Hocking was created in the late 1960s and has classic retro style that is still relevant to today's table settings.
This pattern was made in multiple colors, in addition to the avocado or olive green. These include clear glass, clear iridescent, aquamarine and amber gold. These colors can mix with each other as well.
The line also included a number of piece types. Standard drinking glassware such as tumblers, juice and old fashioned shapes and sizes. Then there were the dinnerware pieces, plates, bowls, snack sets – as well as the serving pieces, bowls, salt and pepper shakers and butter dish.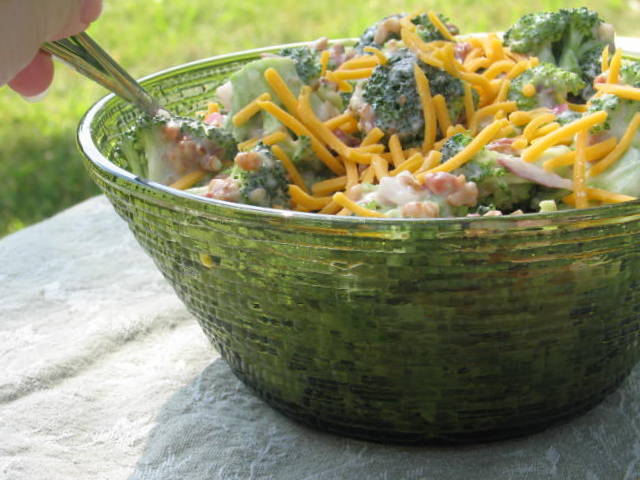 I've used the salad serving bowl for my Broccoli Salad. It's just the right size and looks great on the table, summer or winter.
The green and gold are the most common in the secondary marketplace, but I've seen them all Watch for nicks that can easily hide in the bark textured sides, and a milky haze from multiple trips through the dishwasher.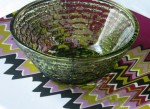 Soreno by Anchor Hocking will give your table setting some classic retro style. And, it can mix with some of the latest finds, like Missoni by Target. Stop back for more posts on that subject…




by