I love it when I find vintage glassware in the original box. This chip and dip set by Anchor Hocking was mine as soon as I saw it.
Its first use at our house: a treat to use for serving some salsa and chips. The larger bowl is especially generous in size, to hold a lot of chips at once.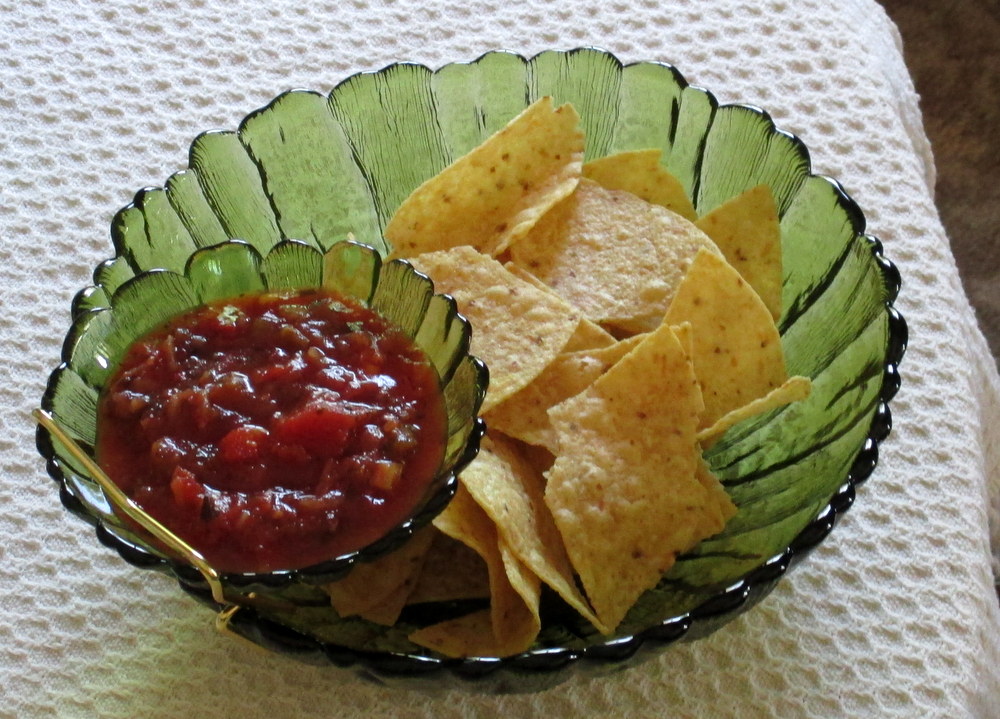 The pattern is called Country Estate, and it's in avocado green.
Online sleuthing shows that this set was also made in honey gold, and there are some other pieces in the pattern out there, such as candle holders.
I'd date this pattern to the late 1960s to late 1970s, due to the color. In those days, you could buy your pots, pans and kitchen appliances in those colors as well.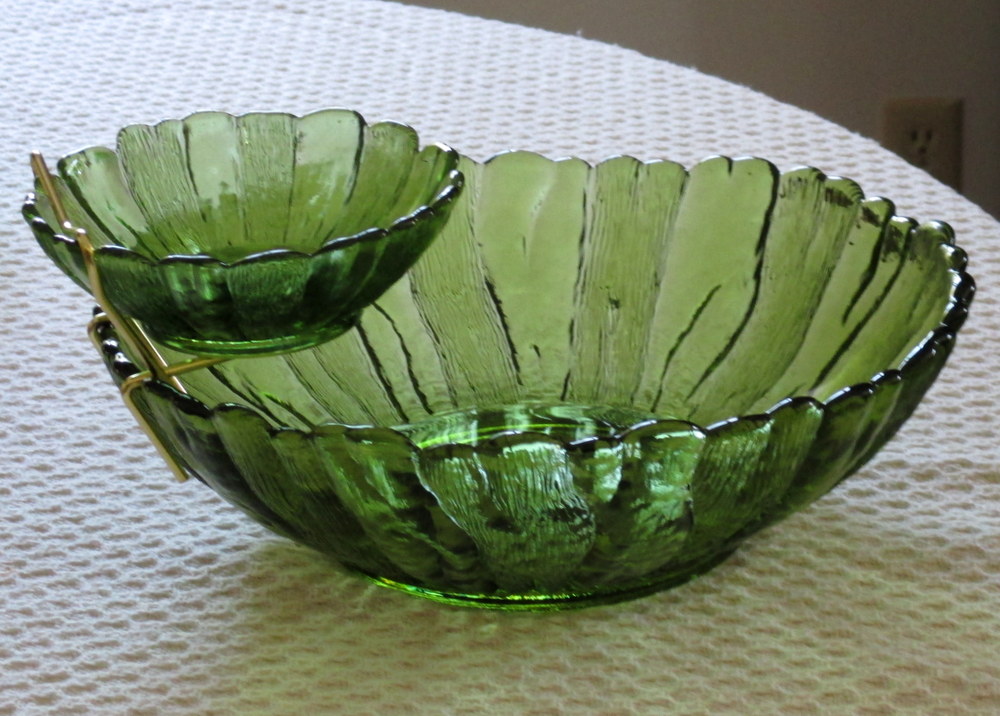 The shape might be called "sunflower" due to the petals and dots on the bottom of the bowl. If you're looking to build a set, I'd look for that term as well.
The large bowl will go great for any salad. A collection of the smaller bowls could make this a berry set.
The flower shape would make this a charming addition to your garden-theme dinnerware set, to add some sparkle.
I could tell by the condition that the glass pieces did not make many, or any, trips through the dishwasher that would have dulled the surfaces.
The toughest part of collecting this set a piece at a time would be finding the metal holder, referred on the box as a frame. This holds the small bowl along the rim of the larger one. None of the pieces are marked, and unless you know what it is, it would be tough to find. A lot of these holders were probably lost or thrown out due to corrosion of the brass finish over the years.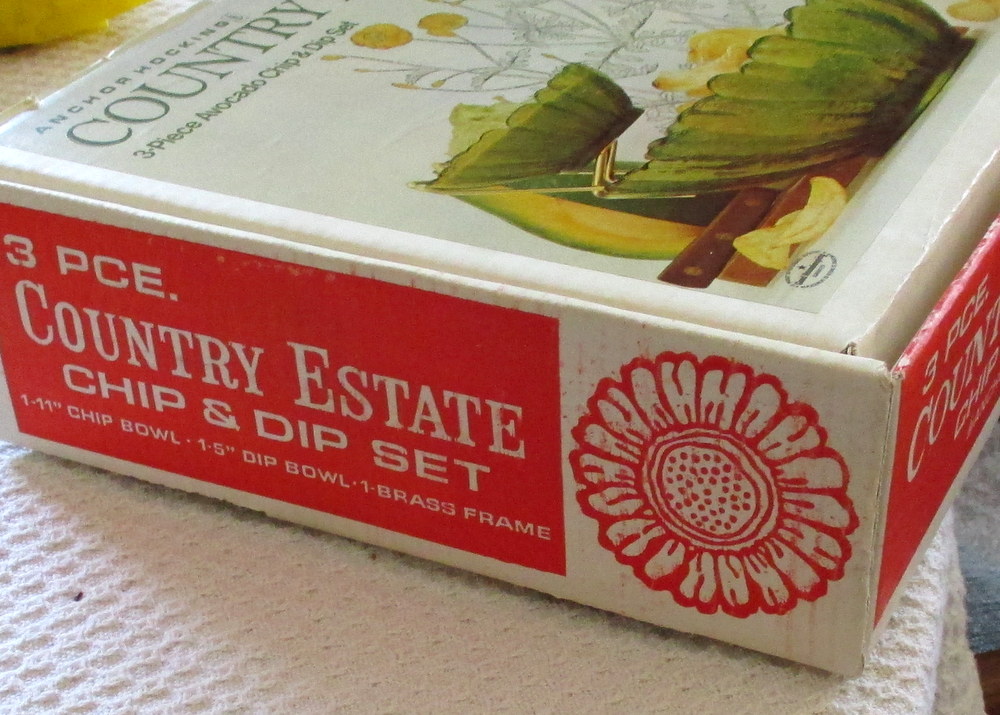 If you like vintage glassware, if green is your color, if flower-shaped wares appeal to you, or if Anchor Hocking is one of your favorites, this is a pattern you will enjoy.




by