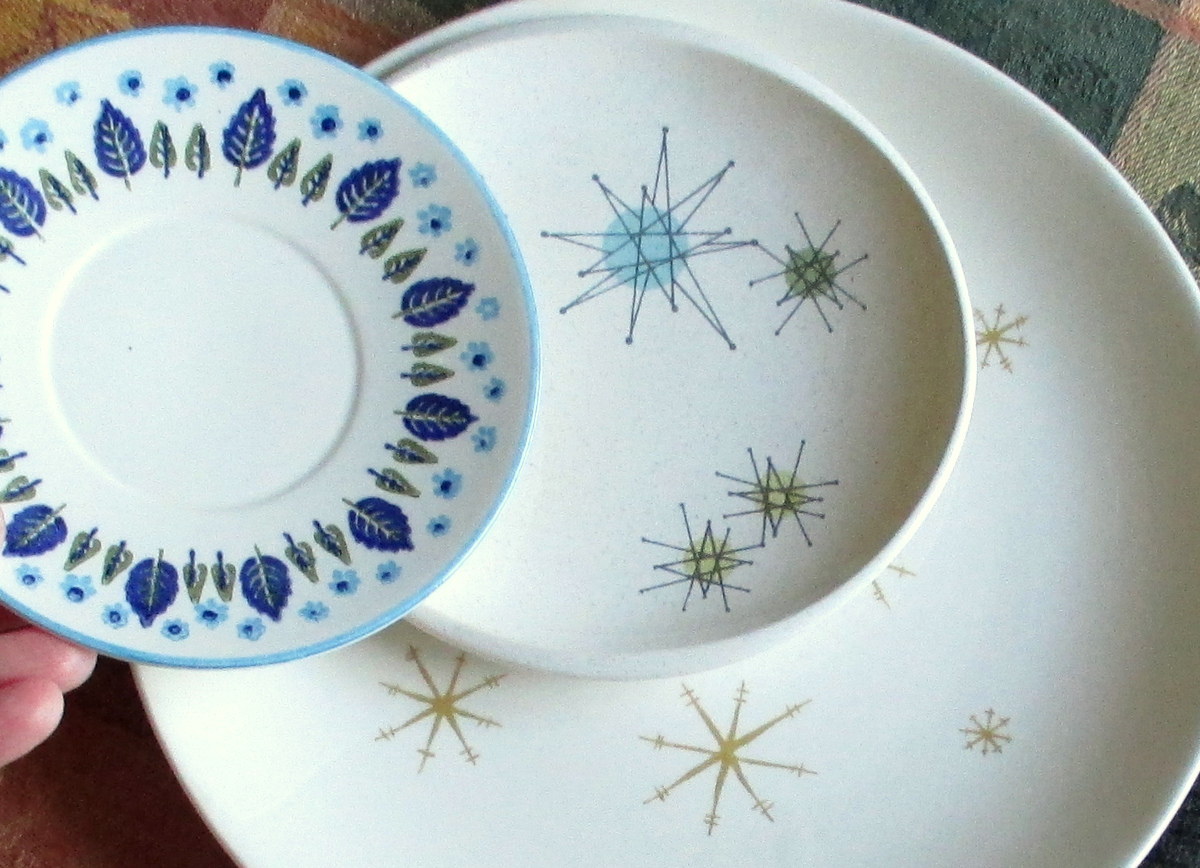 When I'm shopping for vintage dishes, I sometimes buy old magazines as well. Many home publications contain how-to articles that are just as "evergreen" as my favorite vintage dishes.
I can see why writers, photographers and food stylists choose to use vintage classics to show off the food in a recipe story, or illustrate the important points in articles about style.
Good design always shines!
These three example vintage dinnerware patterns all date from the 1950s and 1960s.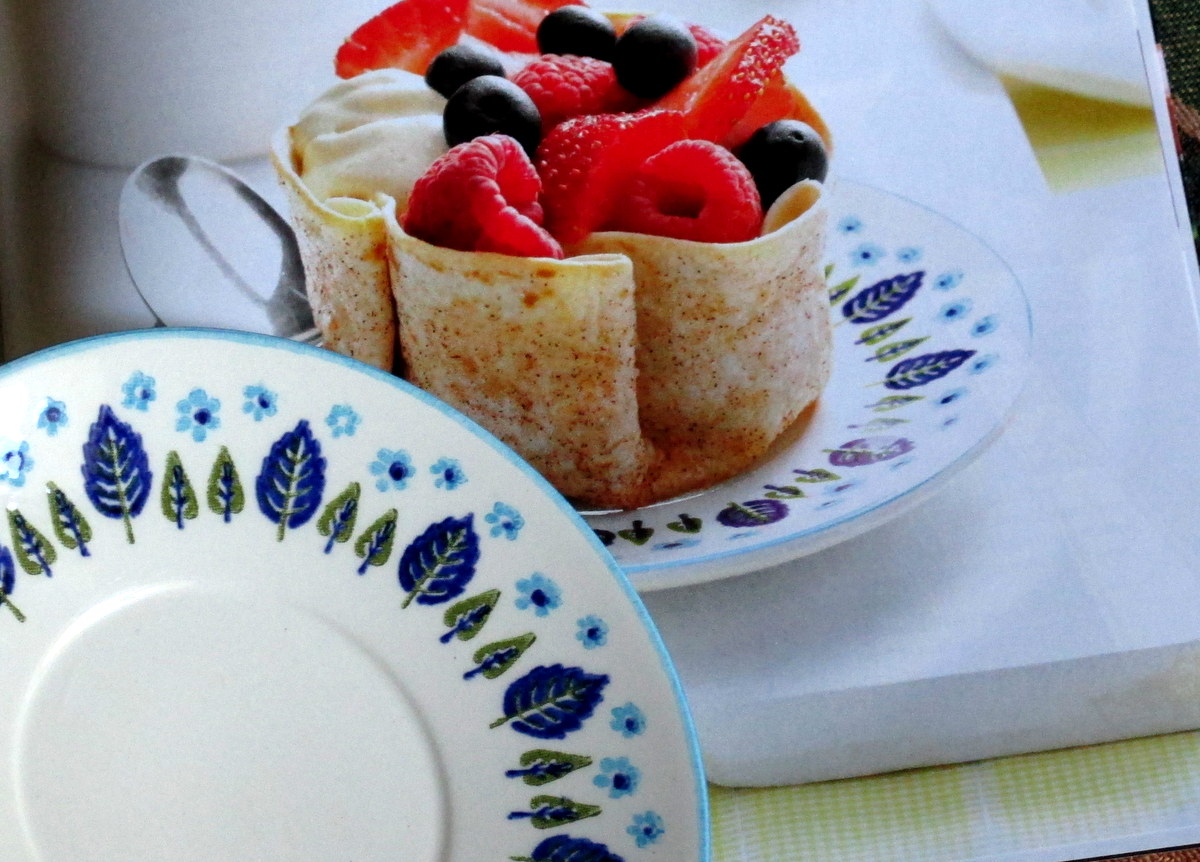 Paging through a copy of Taste of Home's Cooking for Two (Summer 2016) I saw a striking photo of a piece of Swiss Alpine by Marcrest. This is a distinctive pattern with a pleasing blue and green leaf motif.
The piece type in the photo is probably a saucer, used to serve a fruity dessert. It's nice to see saucers multi-tasked and used instead of hidden in the back of the kitchen cabinet!
I've got several pieces of this pattern in my collection. The colors and motif complement other wares that I use.
If you decide to shop for Swiss Alpine, you will find plenty of it when you start looking. Watch for the usual condition issues, chips and cracks, and for crazing – fine cracks in the glass glaze.
Dishes that are crazed should not be used in any way where food comes into contact with the surface, because the crazing can allow chemicals from the ceramic underneath to leach into the meal.
These dishes can be used for any non-food purpose you can imagine, such as bases for pillar candles, additions to a floral centerpiece for your buffet, or chargers to go under another plate which will hold the food.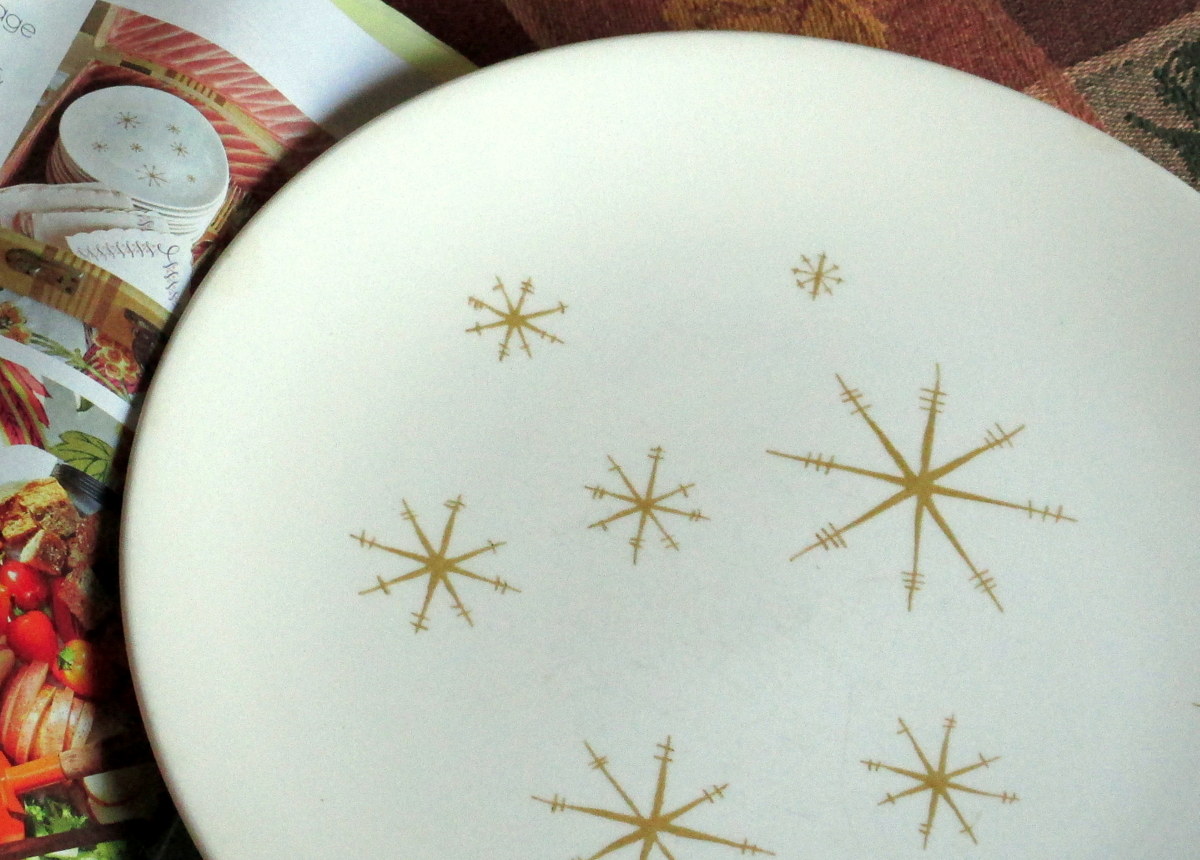 I bought an older issue of Better Homes and Gardens (March 2016) that featured color as its theme. I was pleasantly surprised when I saw another familiar vintage dish in an article about Audrey Hepburn style.
"Raid grandma's dish cupboard," it said, and use her vintage plates for your picnic basket. Granny's dishes in this piece are Star Glow by Royal. They do look fine with some gold flatware to set off the stars.
This pattern is a little more difficult to find in the secondary market. The larger pieces are marked, smaller ones are not. Again, watch for crazing if you shop for this pattern.
Star Glow is a complementary pattern for any Mid-Century, "atomic" theme you might be working on in your dinnerware collection.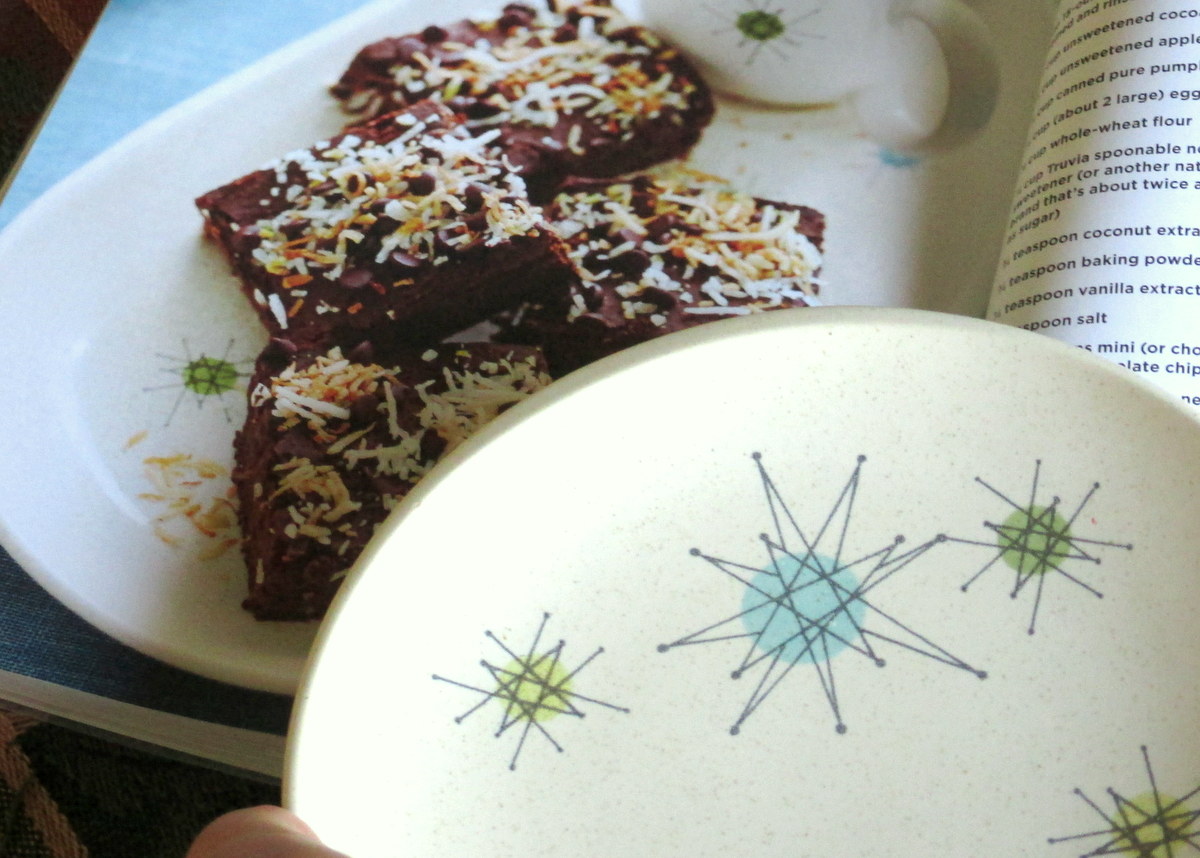 Then, I checked a book out of the library, looking for recipes. It was a copy of Clean & Hungry by Lisa Lillien (Hungry Girl). There on the page with a good-looking brownie recipe, was a snack set in the Star Burst pattern by Franciscan.
If you can find this piece type, look it over carefully to make sure you're satisfied with the condition. I saw a listing for 6 of these sets offered online for a 4-figure number!
Star Burst is one of the most popular vintage patterns you can collect if you're into Mid-Century design. It took me awhile to find a few pieces in good condition, for a price I thought was reasonable. (Read more about that here.)
I can see why Star Burst is so sought-after. It's mod through and through. Plates are not necessarily round, and the stars are exuberant!
Due to it's popularity, I would not be surprised if I saw reproductions out there. I have no problem with remakes, as long as they are advertised and sold as such. The price for new dishes should reflect that the pieces are new, not vintage originals.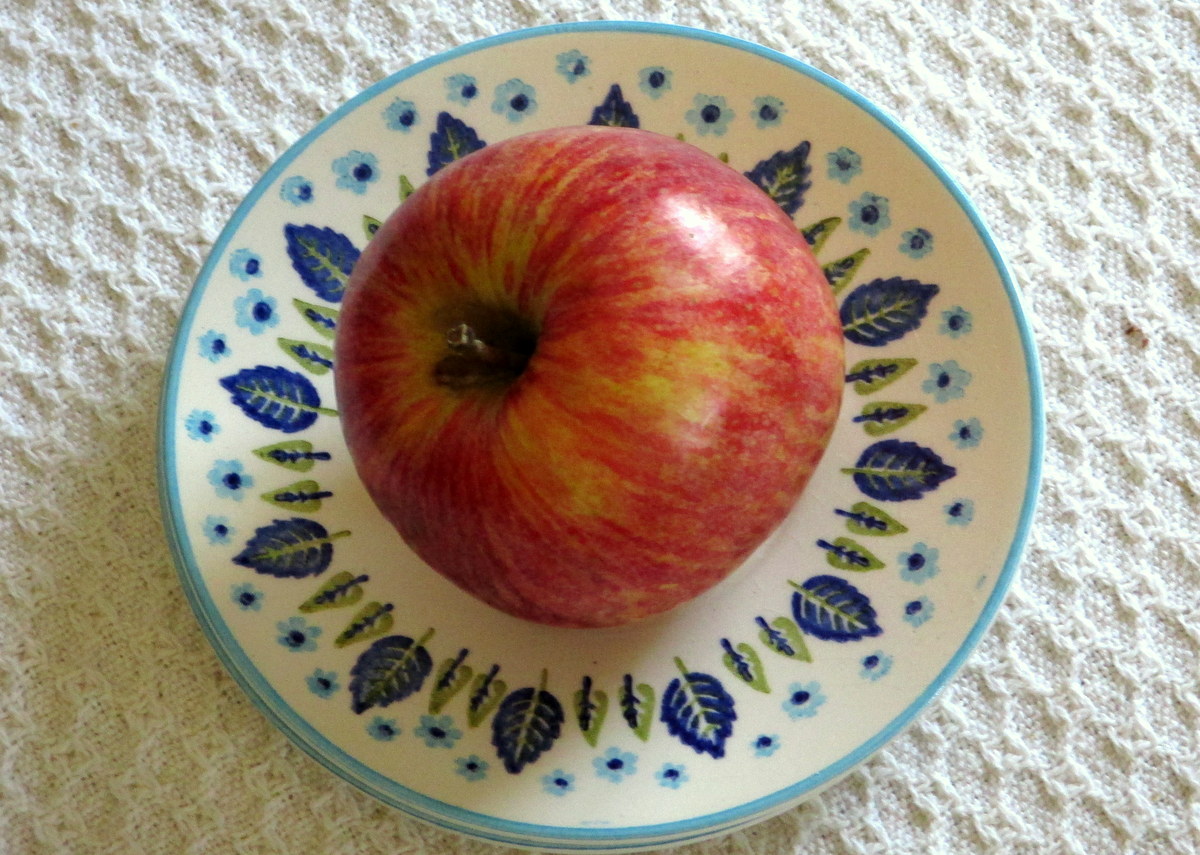 I'm sure I'll find more vintage dinnerware examples as I look through new magazines and books. The love of good design is timeless, whether expressed through art, furniture or dishes!




by