It's time to plan for holiday dinnerware, especially if you're using vintage patterns. The special pieces you want to use for your menu, and to enhance your table setting, can take time to find.
These candle holders in the Noel pattern by Salem (made in Japan) are the kind of sweet little addition to add charm to your holiday table setting.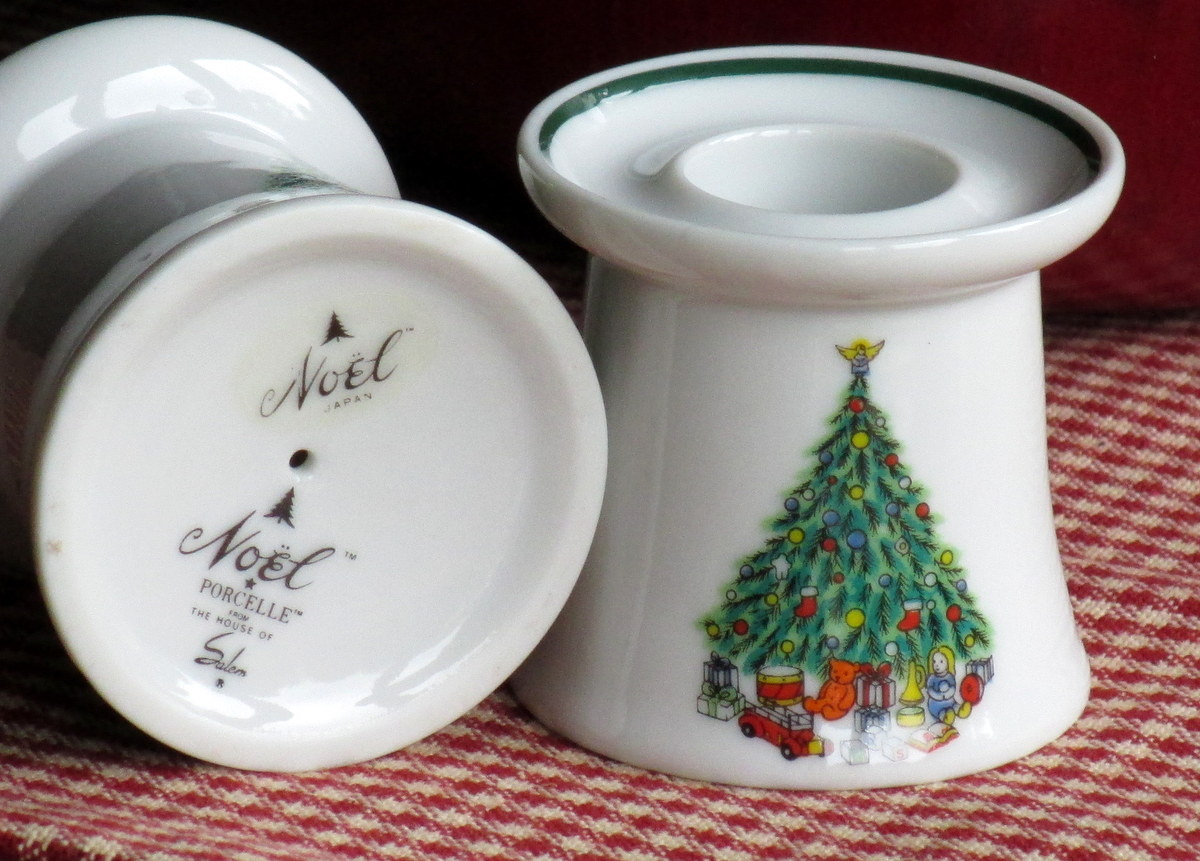 The applied pattern -  a Christmas tree with toys and packages tucked below - is used on some other vintage dinnerware patterns. This means you can mix and match them with other, similar holiday patterns, or any pattern using colors from your holiday palette.
Piece types like plates and tumblers are available in these patterns. If your dinnerware set doesn't include the pieces you need for your menu, one of the other complementary china sets might.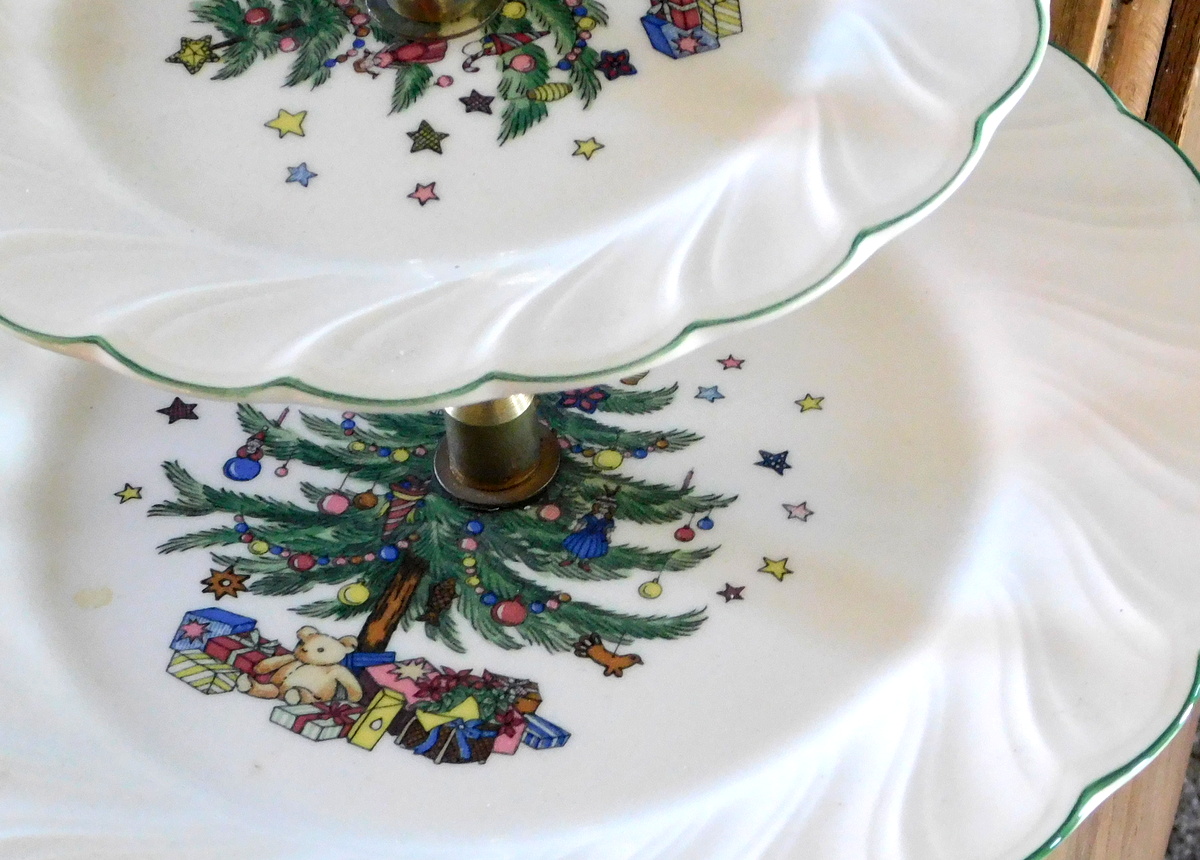 Some of Santa's Toy and Tree China Patterns
Happy Holidays by Nikko (above)
Christmastime by Nikko
Christmas Tree by Spode (trim in green, or red trim)
Christmas Tree Garland by Spode
Holiday Hostess by Tienshan
Christmas Heritage by Pfaltzgraff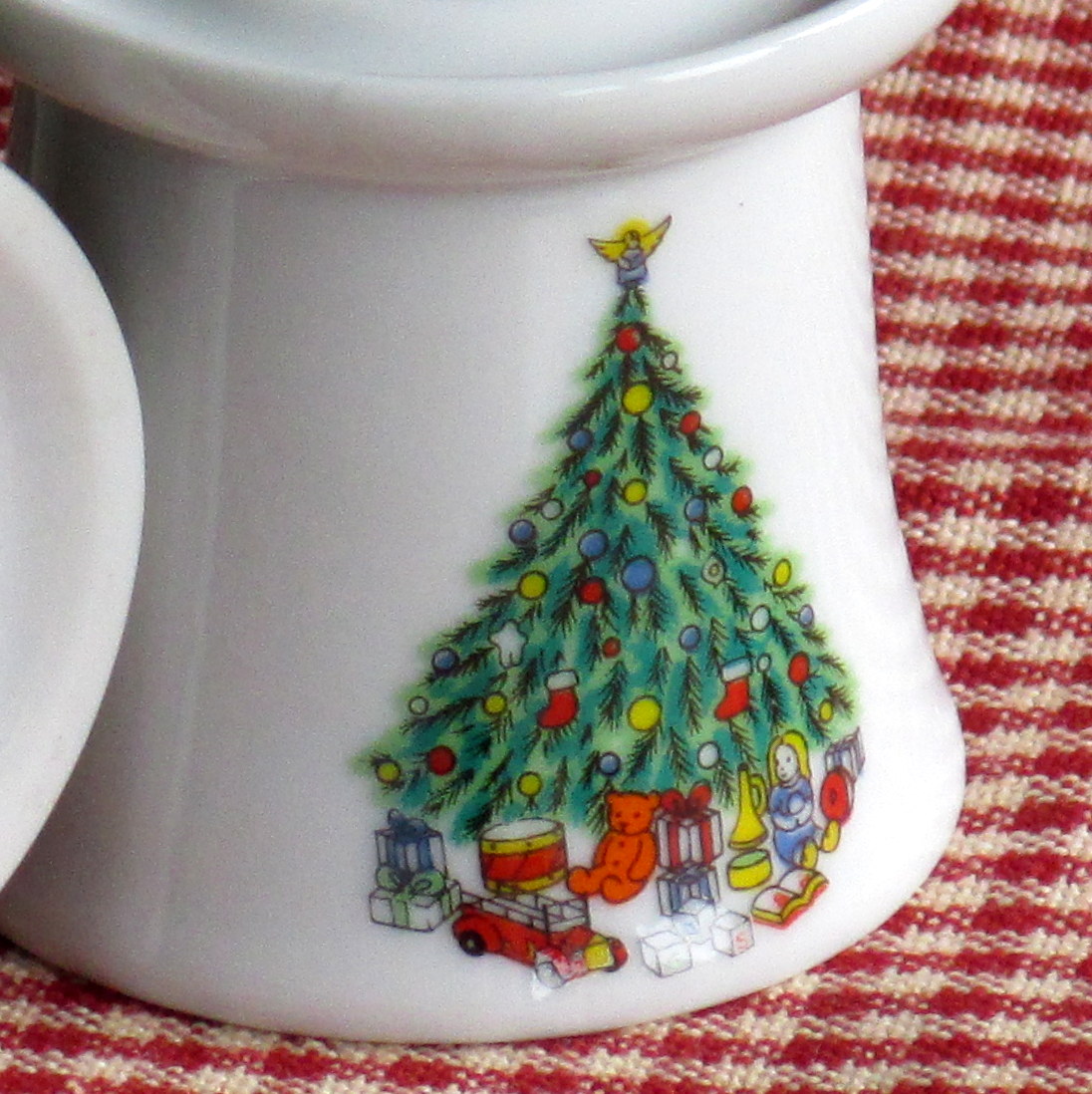 My pair of Salem candle holders will look cute with either red or green candles. They will fit in with a predominately white table setting, or add light to a more richly-colored theme. They are well-made porcelain, in mint condition.
Secondhand stores often keep their Christmas section going for months at a time, even all year round. Any time is a good time for Christmas in July, especially when you're on the hunt for classic vintage dinnerware.




by