All dressed up and someplace to go...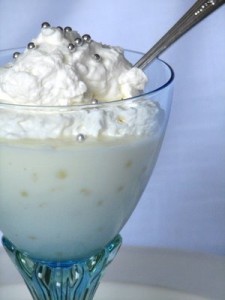 ...your dining table for your guests' enjoyment!
Plain vanilla tapioca pudding doesn't have to go Plain Jane to serve your guests.
With a bit of real whipped cream, some silver cookie decorations and a silver plated spoon, it can be dressed up and ready to be elegant and tasty.
The goblet by Bormioli in the Bahia pattern. The silver plated teaspoon is by International in the Triumph pattern (circa 1941 version). And the dinner plate is in the Federalist White pattern by Sears.
Silver cookie dragees are as close as your nearest grocery bakery section or specialty store.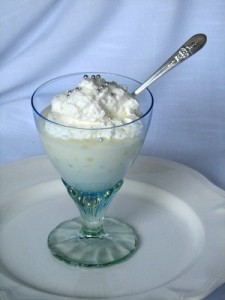 Another example of how mixing and matching your dinnerware, glassware and flatware can help you express your most creative table setting ideas, and make special events even more memorable.




by