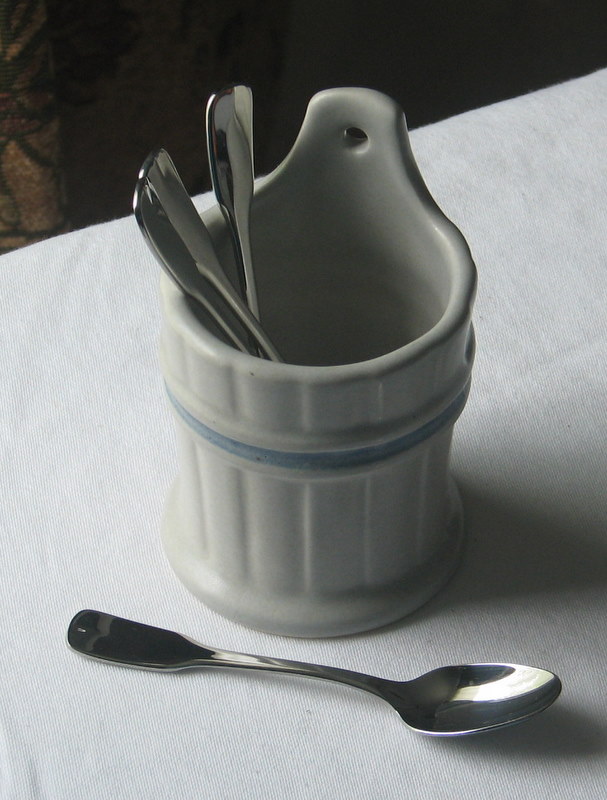 Pfaltzgraff is one my favorite dinnerware brands. And, finding unusual dinnerware and tableware pieces is part of the fun of scouting for dishes.
It took me a while to identify this unmarked piece. I could tell by the glaze that it was probably a piece of Yorktowne by Pfaltzgraff. But what?
Solving the mystery is also part of the challenge.
Then I stumbled upon the shape while looking through a listing in Pfaltzgraff's Gourmet Brown pattern. And that led to another question: What is a piggin?
One good search leads to another. A piggin is a small bucket, with one . . . → Read More: Vintage Pfaltzgraff Piggin Shape | Wall Pocket