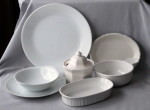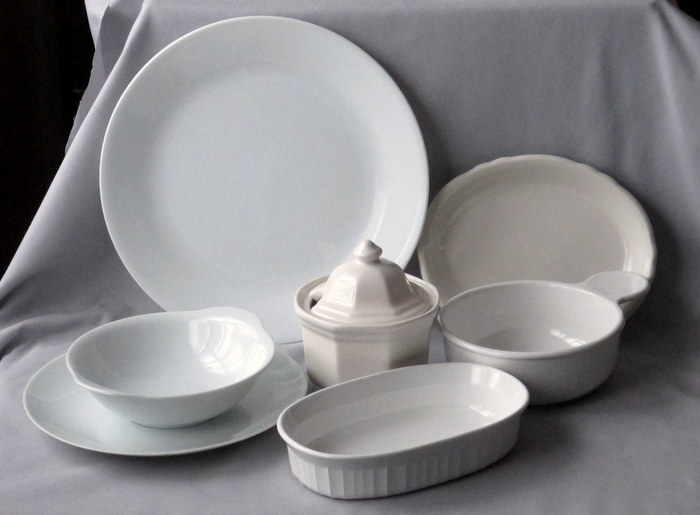 The simple beauty of white dinnerware is classic. You cannot go wrong with a table setting based on this elegant color.
Some tones are creamy, some are bright, but no matter the specific white shade, the impression is understated and refined. The differences in the white tones give texture to your table setting, when you mix different wares together.
I also like the way that food looks on white and light-colored dinnerware, because I enjoy how tasty it looks, as a prelude to eating!
Monochromatic color schemes are calming, too, whether on your dinner table or elsewhere in your home.
. . . → Read More: Timeless White Dinnerware