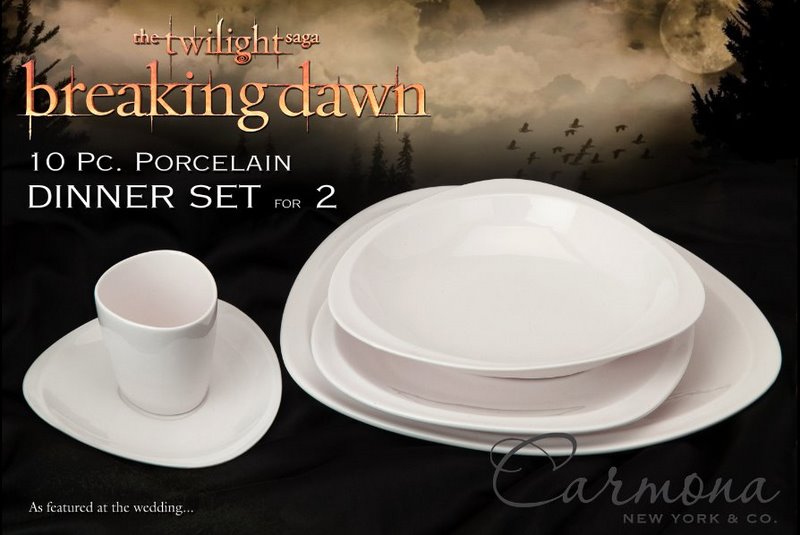 Dinnerware featured in a movie? Be still my heart!
Twilight by Carmona is your key phrase, to see the wonderful bone china dinnerware that is featured in the latest film in the Twilight saga.
As fans know, Bella Swan (human) and Edward Cullen (vampire) get married in the film version of Breaking Dawn, which opens tomorrow, November 18.
There's a nighttime wedding and reception scene, and as you might expect, there has to be a beautiful and classy table setting for this very special event.
The marriage of Bella and Edward has been anticipated for at least two prior installments . . . → Read More: Twilight by Carmona | Dinnerware Lights Up Breaking Dawn