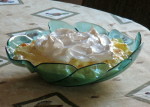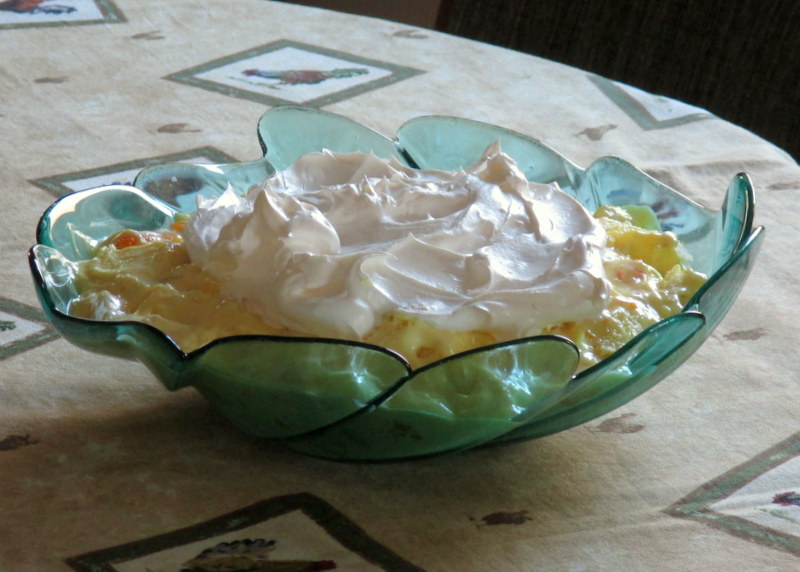 I have a trifle dish, but where? So I decided to make this fruity dessert in a vintage salad bowl.
I think the bowl shows off the cool dessert, and is something of a conversation piece for those like me who are interested in vintage glassware.
This bowl has a swirl edge and panels, and overall is square shaped. It's not marked, and so far has eluded identification of a pattern and maker.
Based on the color, I'll place it in the 1970s. The shape could put it into a later decade. In any case, old enough to be . . . → Read More: A Trifle Tweaked in a Vintage Glass Bowl