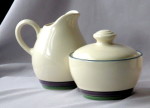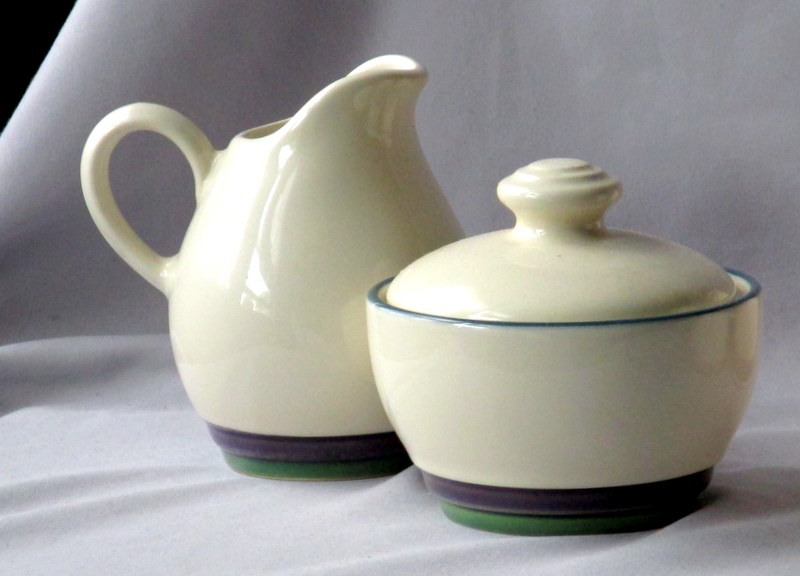 A reader asked me about one of the Pfaltzgraff china patterns that I showed in a prior post.
Thanks, Annie! I hope you found the color match you were looking for.
Here's the prior post: Complete Your Pfaltzgraff Dinnerware Collection.
If a sleek, round and simple dinnerware fits your style, you might enjoy some of these Pfaltzgraff patterns. Many of them are more than 20 years old, and at least two of them, Ocean Breeze and Juniper, are still being made.
Mostly in the mid-90s to early 2000s, Pfaltzgraff produced several patterns using the same shapes. Some patterns early . . . → Read More: Pfaltzgraff Dinnerware Color Band Patterns