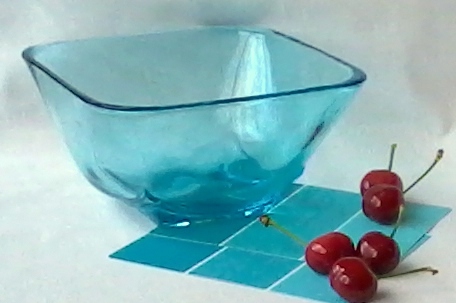 Cherry Thieves is a vintage Johnson Brothers china pattern from the late 1960s. It features birds and cherries, on stylized tree branches.
A reader, Priya, wrote to me about this pattern, and I've been looking into it ever since. I've never found this pattern, though I have had a similar one from the Johnson Brothers' Old Granite line.
Here's the question: what can one do to pull together a charming table setting, without more dinnerware in the same pattern?
Start With The Goal In Mind
Take your color and shape cues from the Cherry Thieves pattern, and decide how eclectic . . . → Read More: Complementing Vintage Dinnerware – Cherry Thieves