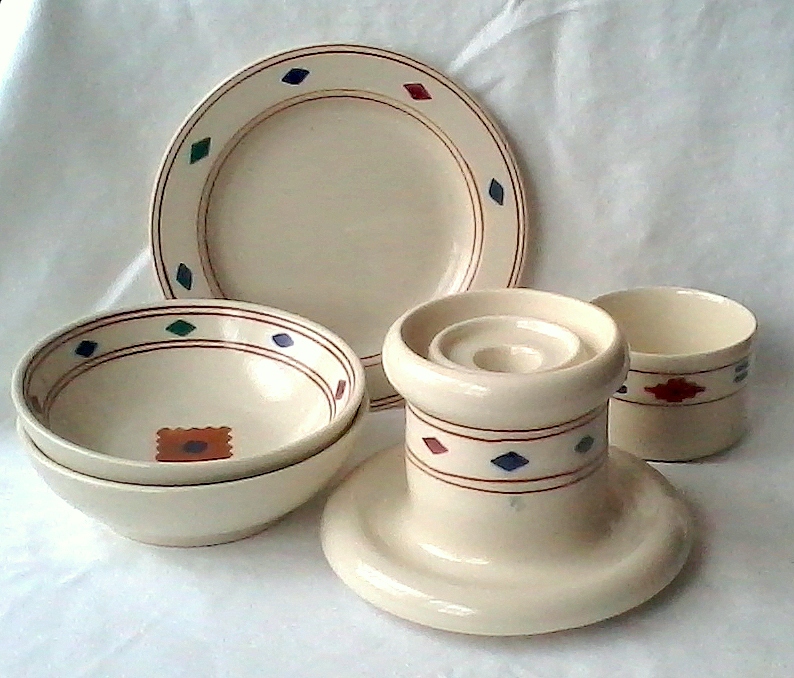 I added a candle holder in the Cheyenne pattern by Hartstone to my collection this week. I was almost jumping when I saw it on the thrift store shelf.
Hartstone Pottery is heavy, durable stoneware, made in the USA. You never know what you will find on a day of thrift store shopping.
I was glad to be able to rescue this piece before they came through with the recycle barrel.
Hartstone markings are not always obvious to those who are not familiar with this dinnerware. I've bought their stoneware for many years now, and I've taken the factory tour. . . . → Read More: Found: Hartstone Pottery Dinnerware Accessory