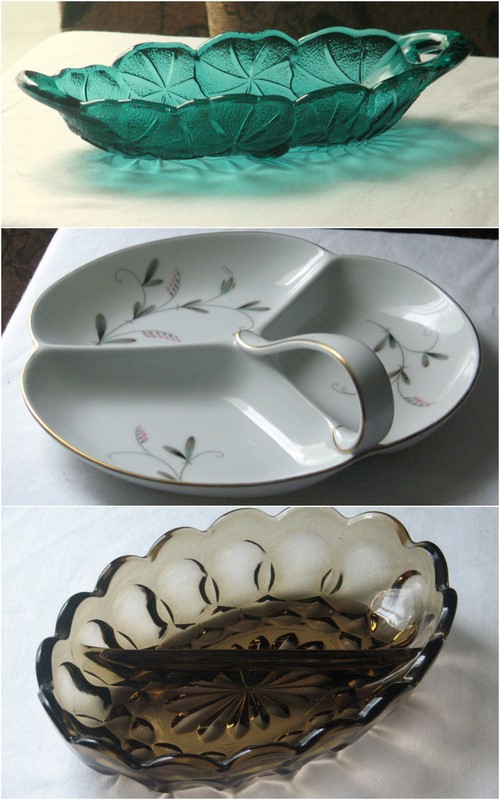 Glass relish dishes, and china ones, too, have been a mainstay of holiday dinner tables for many years. Because, you need them to serve the pickles!
At home, we always had a relish tray for any holiday or special occasion. Pickles and deviled eggs were favorites on the menu.
A relish tray can include lots of different finger foods. The choices include pickles (sweet or dill, homemade or commercial) in all shapes and flavors. Then there's pickled watermelon rind, cocktail onions, radishes, carrot and celery sticks, olives, dilly beans, pickled beets – you get the idea.
And that doesn't include . . . → Read More: Glass Relish Dishes and China for Serving Pickles