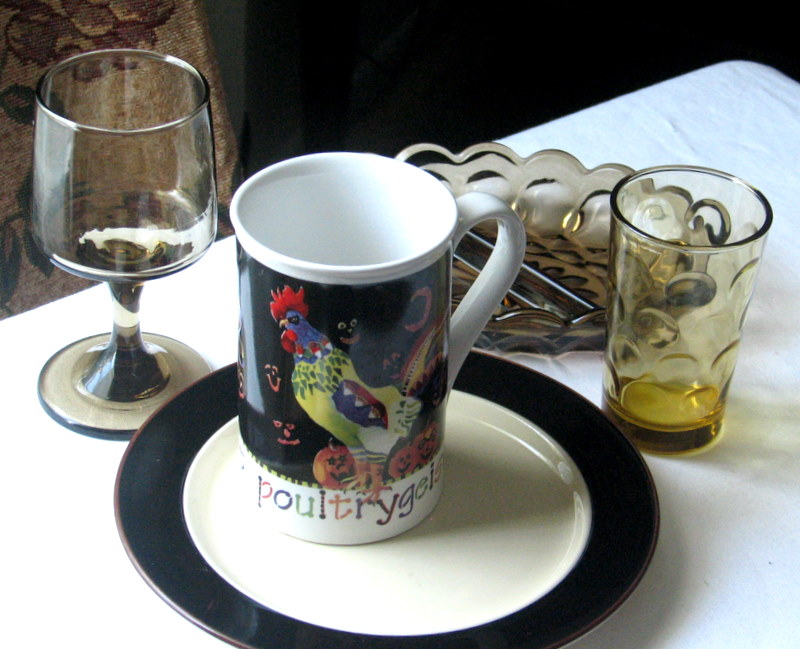 When it comes to Halloween dinnerware colors, the selection is broader than you may think.
The plan usually starts with traditional orange and black, of course. Pumpkins and bats — it wouldn't be Halloween without them.
In more recent years, purple and lime green have been added to the palette.
Fall dinnerware colors in the brown, gold, rust and cream range can be used as a neutral background, to set off a quirky and spooky Halloween table setting theme.
I've written about my favorite Poultrygeist Halloween mug before. I just smile every time I see the funky mystery rooster, ready . . . → Read More: Halloween Dinnerware Colors | Poultrygeist Returns