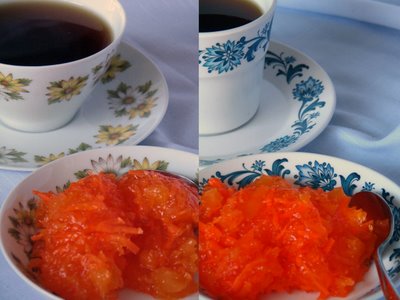 When my sister visited recently from the UK, I made several of our old family favorite foods, including orange gelatin dessert. Some products that we take for granted here, like fruit flavored gelatin, are difficult to obtain in other countries.
And it's the food that sometimes makes a place feel like home.
Of course, we had to get into the pretty dishes as well, and two vintage Noritake patterns came to mind as cute fruit bowls to serve this food.
Stephanie is a blue and white pattern in Noritake's Progression line. To my mind, it is based on the . . . → Read More: Vintage Noritake Meets Jell-O, Makes Retro Style