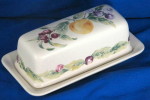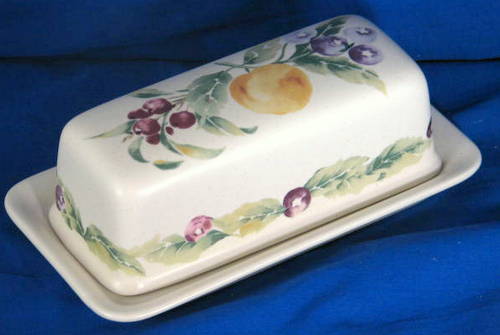 Pfaltzgraff has a discontinued pattern called Jamberry. It makes my list of dinnerware patterns that are sweet for this time of year, when my craving for fresh fruit pops up as quickly as daffodils on a warm spring day…
The Jamberry pattern of stoneware china includes dessert bowls (the small ones for applesauce or fruit), and a larger salad or cereal bowl in the table setting.
Rhubarb shortcake is at the top of my dessert list for April. At home, Mom made Rosy Cobbler. The recipe probably came from the Bisquick box.
Rosy Cobbler is . . . → Read More: Yummy dish for a yummy dish