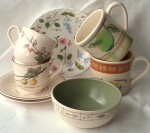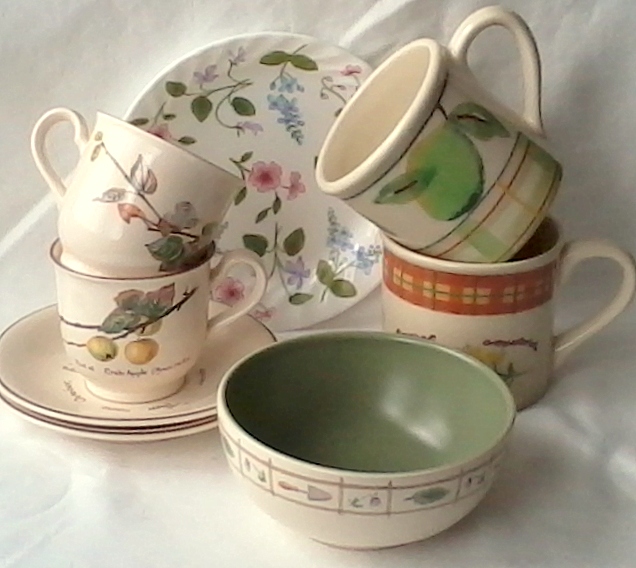 Itchy for green outdoors? Start indoors, with a table setting of garden theme dishes!
Earth Day is on Monday this year.
That makes this weekend an ideal time to bring out the summer-y garden and floral dishes, to satisfy your need to enjoy growing things.
Start with any green dishes or glassware you might already have.
Add on the quantity, or piece types, you need based on how you'll use your dishes, and your menu.
Do you need serving pieces, or just place settings?
All Greens Are Not Created Equal
Most greens can be mixed and matched to create a . . . → Read More: Garden Dinnerware | Green for Earth Day