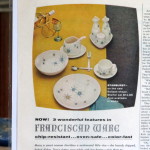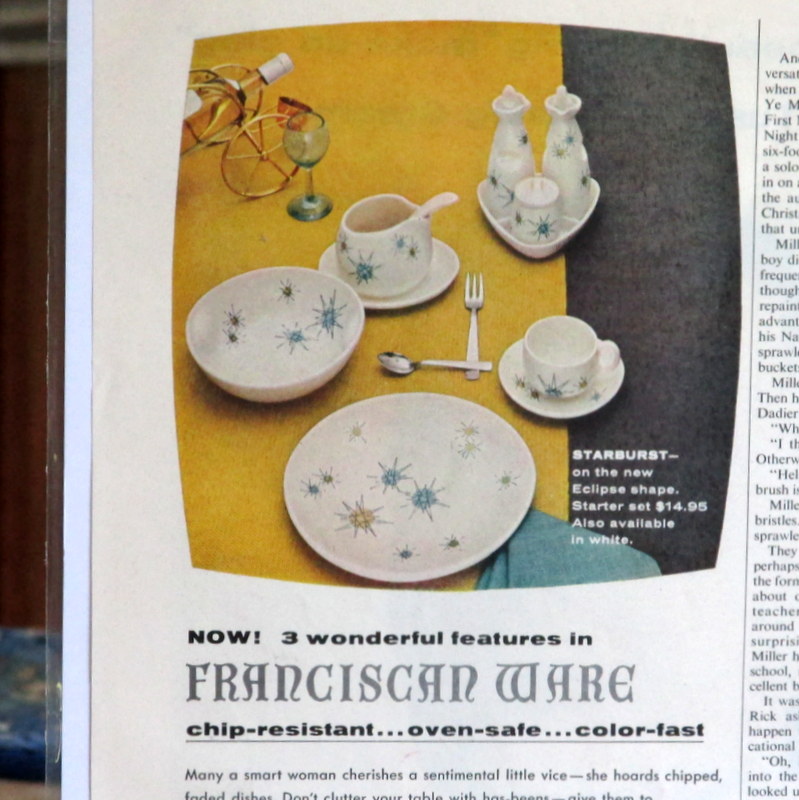 I'm looking for a few pieces of the Starburst pattern to add to my collection. This is vintage dinnerware from the 1950s and 1960s, with an "atomic" star motif.
Think Space Age, Mid-Century Modern, and Mad Men.
The shapes are a bit of a twist: not quite round plates and triangular for the tray that holds the salt and pepper shakers.
So far, I've purchased a vintage magazine ad from a ladies publication of the time. It shows off the china in a contemporary table setting.
This ware was made for about 12 years, between the mid-50s and mid-60s. Yet . . . → Read More: Starburst Search Vintage Franciscan China