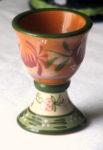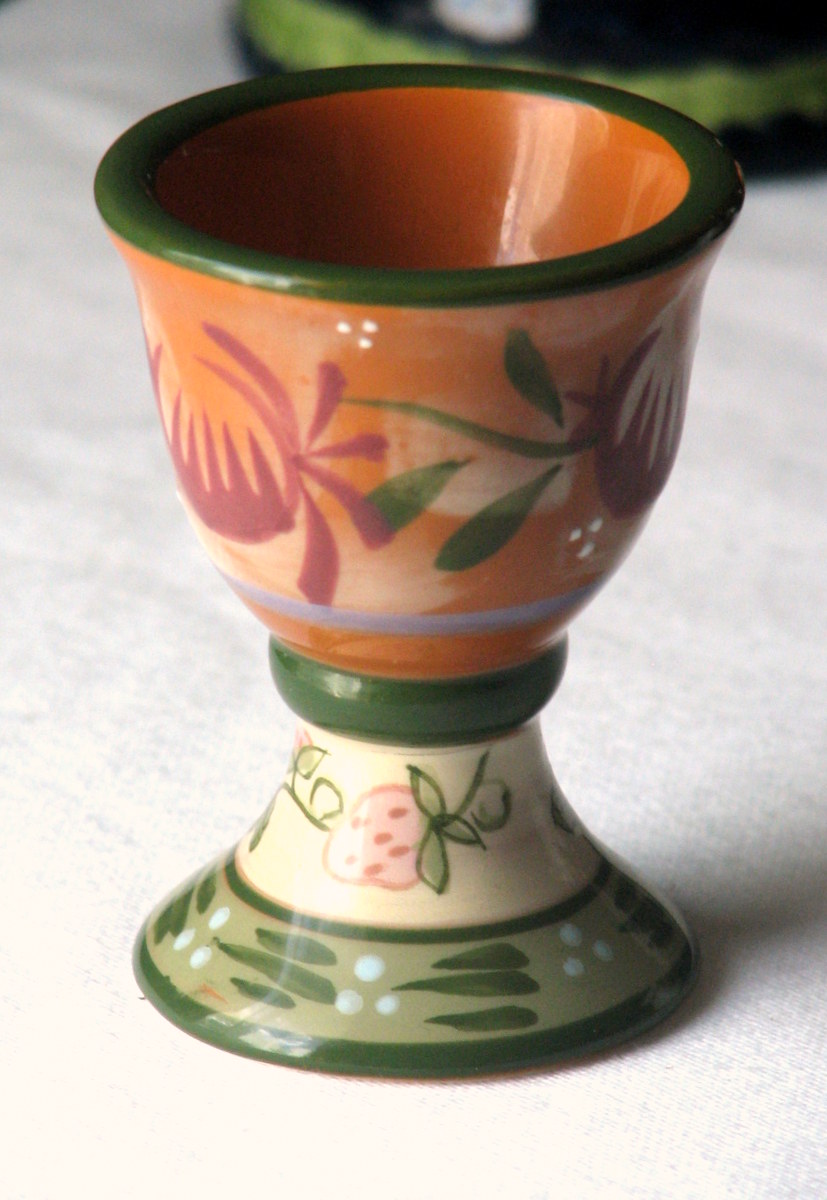 Choose your fall dinnerware colors from a palette of traditional favorites, and you'll easily create a harmonious table setting
For example, just this little egg cup (Chanticleer pattern by Zrike) can provide lots of color inspiration.
Three main colors to draw from as a focal point: a rich, warm terracotta in the brown to orange range, forest green and cozy cream. Then some lovely accent colors: a soft leaf green, dusty maroon, and palest blue.
Dinnerware in earthenware or stoneware, in the same colors, can mix and match to your hearts content. A pretty set of colors with a . . . → Read More: Fall Dinnerware Colors | From Piece to Palette