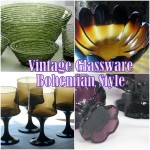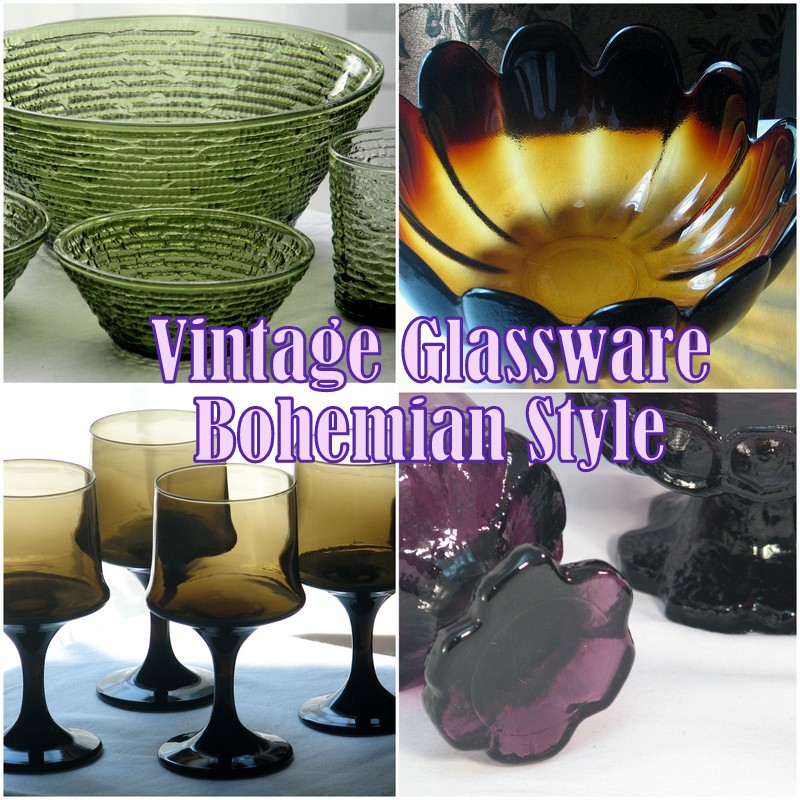 If you're looking for vintage glassware with an eye to creating an awesome bohemian style collection, there are some really cool and funky vintage glassware patterns out there.
I've seen several of them in my travels, and enjoy rescuing them from the abyss to come home with me. (Glass that doesn't sell eventually gets smashed in a barrel for recycling, in the thrift store world.)
Patterns like these are too cool not to bring home to use and enjoy!
Four Glassware Patterns for Vintage Bohemian Decor
Madeira by Franciscan, this time in glass, vs china. Like the . . . → Read More: Vintage Glassware Bohemian Style