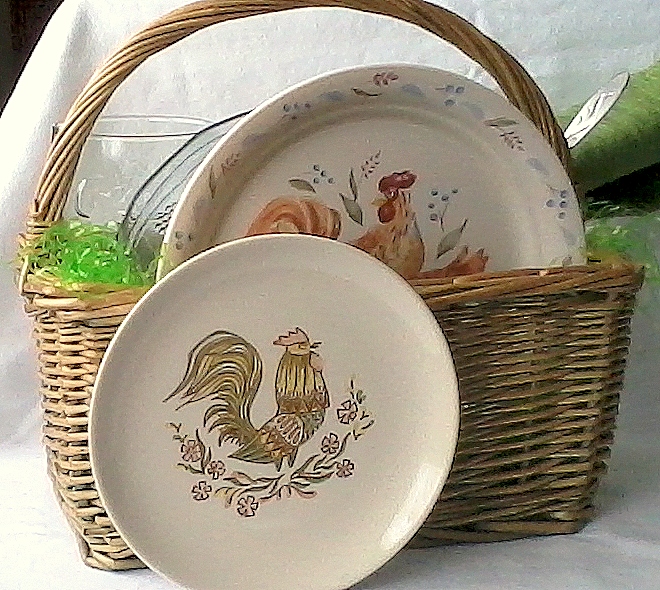 How much fun it is to create a one-of-a-kind Easter basket for someone who loves vintage dinnerware!
If you frequent thrift stores, you know the feeling. How can you leave that one cute plate or glass behind? Now you can assemble them into something lovely for special occasions, as gifts or décor.
Once you collect the dishes, glasses, flatware, napkins or place mats in favorite colors, or in patterns that feature Easter motifs, you can arrange them together into a memorable basket.
All the stores have their Easter goods in stock, and you can get plenty of ideas by browsing . . . → Read More: Easter Basket For A Dish Lover