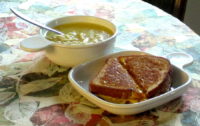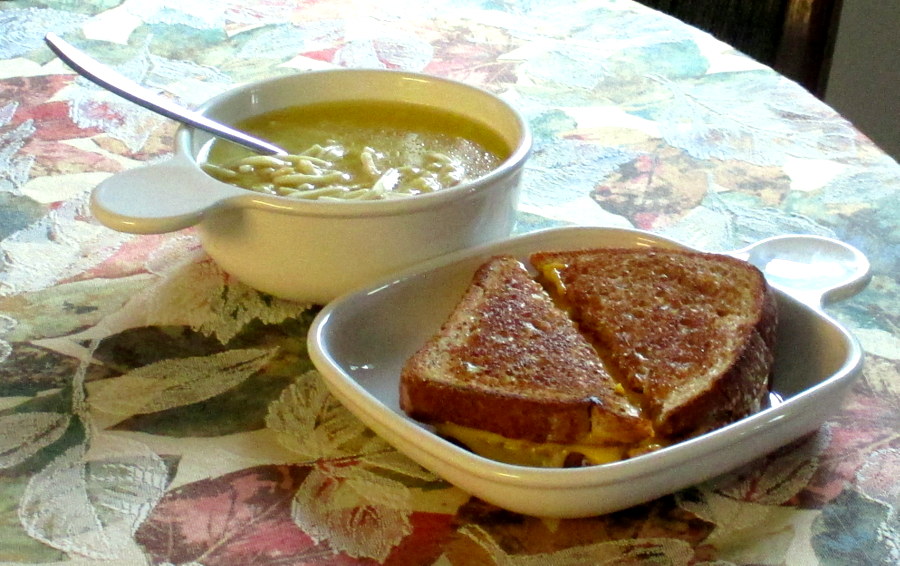 Having an old-fashioned grilled cheese sandwich, or that favorite chicken noodle soup?
Summer or winter, these foods are simple and easy, snacks you may remember from childhood.
And if you are in a certain age bracket, you might remember the Grab It bowl or Snack It plate shown here.
Velveeta cheese or Campbell's soup: Do they taste better when you serve them on vintage dishes?
Corningware dishes like these remain popular after many years, though they are discontinued. If you're a garage sale or thrift store shopper, you will find these pieces in the secondary marketplaces.
This bowl and . . . → Read More: Grab a Snack in Vintage Style