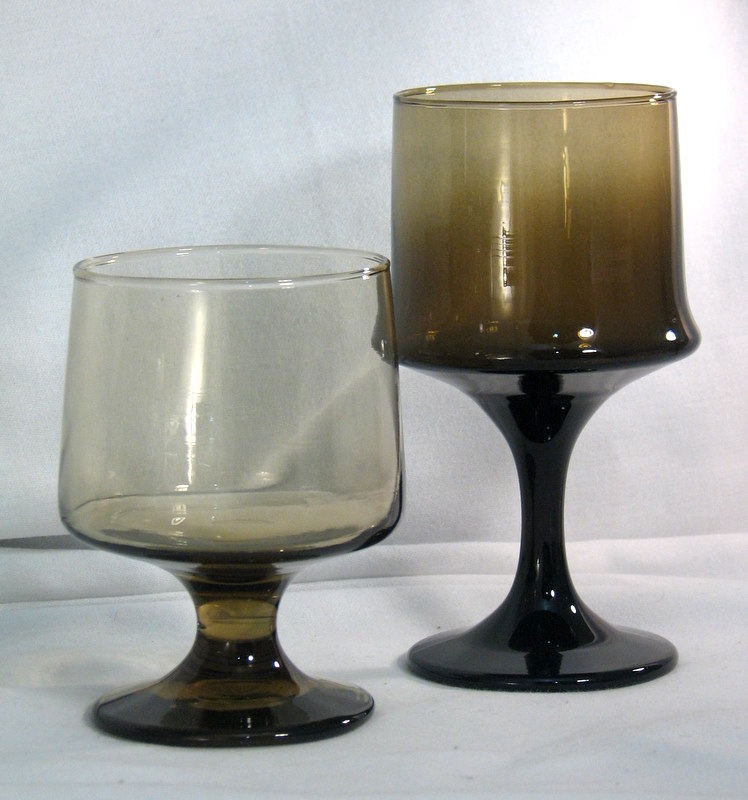 Out scouting today, I found some brown vintage glassware, the kind I especially look for. I love the sleek shapes of this glass, as do people who are looking to set a retro-style dinner table.
Brown is a great color for fall, and it trends in and out of fashion in general. Now it is on the "in" swing.
This color was also prominent in the 1970s, and the retro glassware in the photo is from that era.
A soft nut brown color, dark or light, is sometimes called "tawny."
Note the similarity and differences in the shapes, as well . . . → Read More: Brown Vintage Glassware | Retro Style