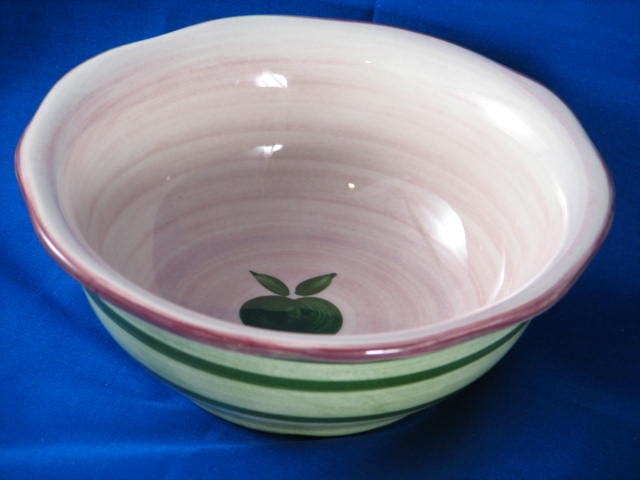 Vintage and new dinnerware sets show the long-term appeal of apple china patterns!
Some patterns go with red, as you'd expect. Others focus on green apples. And there are versions that have both red and green pieces to mix and match in your table setting.
One example, the Apple Pie pattern by Franciscan (see thumbnail photo below).
Apples on dishes make a perfect motif to use as the centerpiece of a fall harvest party or Sunday dinner.
Dishes with this design mix together with other fruit-pattern dinnerware sets for a pretty and colorful table setting any time of year.
Compare . . . → Read More: Table Setting Charm in Apple China Patterns