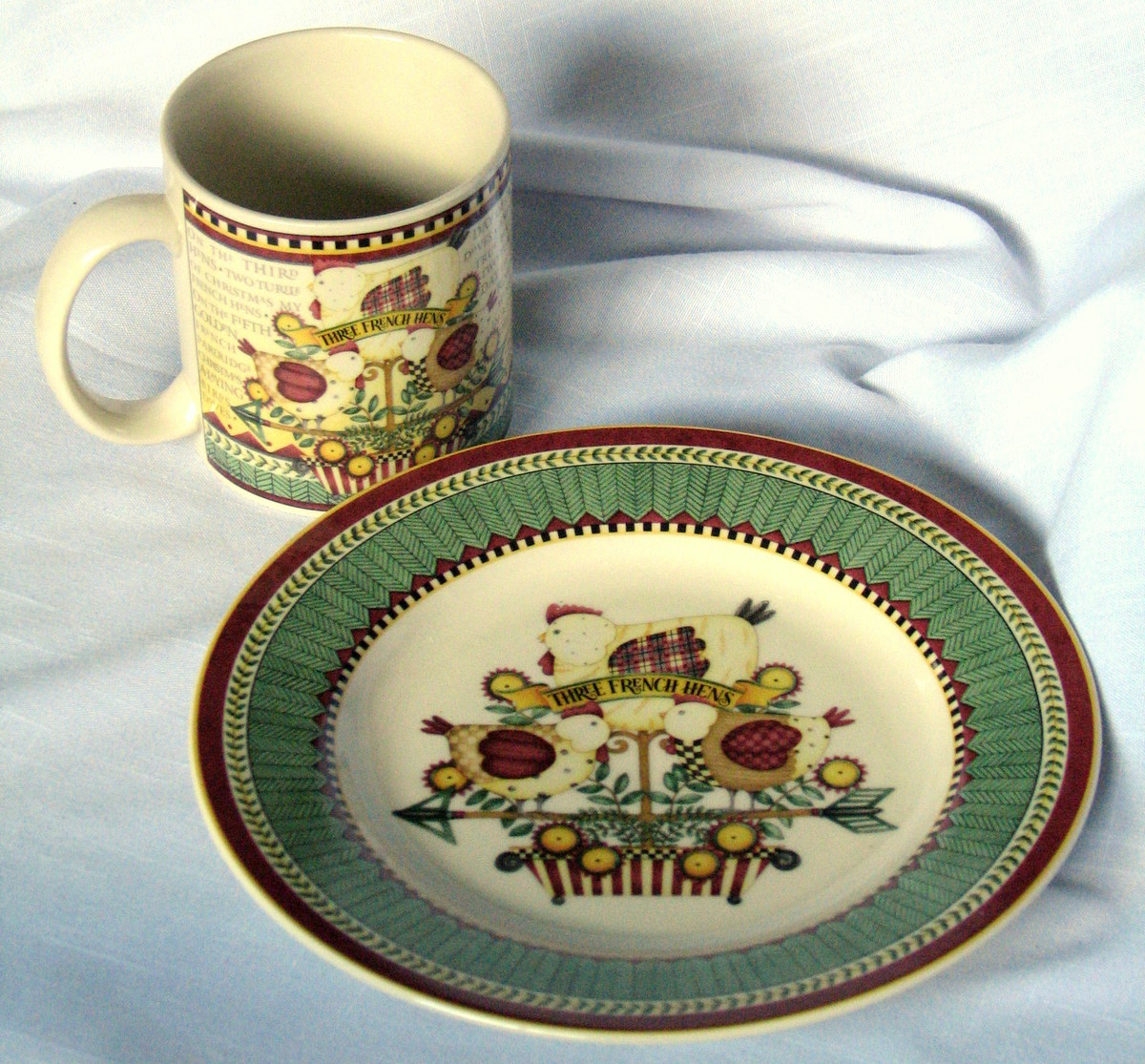 My Christmas shopping goes all year round. When the summer garage sale "hunting season" comes around, it's time to check my list for the things I'll need for the fall and winter holidays.
One of those items on the shopping list is the 12 Days of Christmas dinnerware set, designed by Debbie Mumm for Sakura. This is casual stoneware china, and some of the pieces are designed to represent the verses of the song. Each place setting includes a dinner plate, salad plate, soup bowl and mug. There are also creamers, sugars and serving platters for this dinnerware set.
It adds up to a lot of pieces, because there are 12 different mugs and matching salad plates.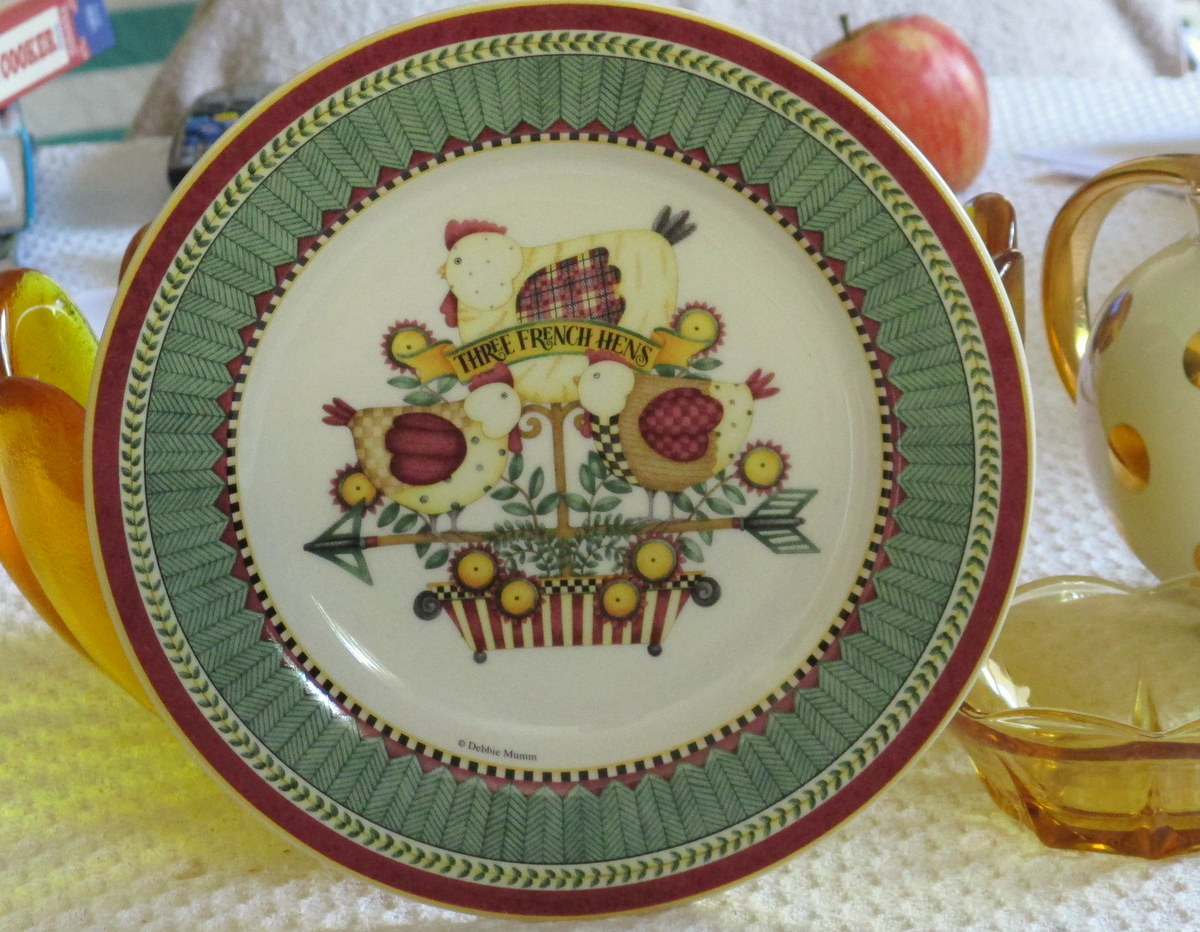 This is a fanciful collection, showing the charm that makes Debbie Mumm designs perennially popular. The pieces coordinate in color and are tied together by the wreath motif, but don't exactly match.
You could set your table with a place for each motif, or make a collection of pieces that illustrate your favorite verse. Hence my Three French Hens, part of my chicken dinnerware collection.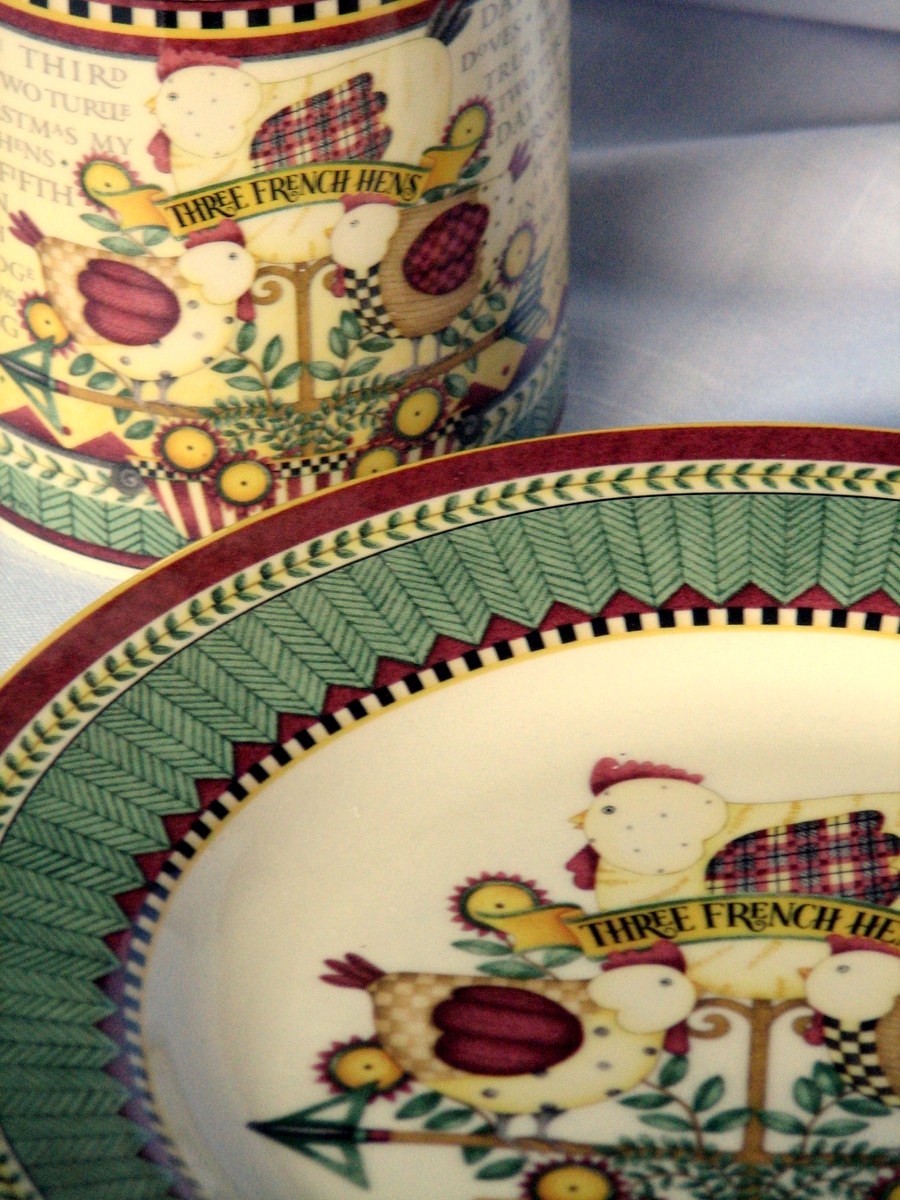 This dinnerware is very cute for a causal holiday table. Or, comfort dinnerware for any time of year. For example, use it to serve your chicken soup and crackers when a cold or flu hits, or your Saturday night cocoa and toast.




by