One thing leads to another...saw an item from the Food Network about table setting this week...
....well, that link is gone but if you go to Food Network's site and search under "table setting" you'll see the current versions of table settings....
I think this vintage and new concept still has a lot to offer. The fall table setting ideas got my juices flowing, when I saw they were mixing vintage and new pieces! Alton Brown's is snazzy. And Good Eats was one of the shows that got me watching the Food Network, back when. Then Nigella Lawson's is sooo elegant, like she is. In a Domestic Goddess kind of way.
Dishies, after my own heart...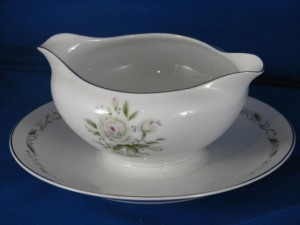 by