Are you making last minute preparations for upcoming Thanksgiving feast? Are you serving a big meal and found you need an extra, or different, serving piece?
To solve this problem, you can often repurpose the china serving pieces that might be in the back of the cabinet, using what you have, to mix and match with other pieces.
These extra pieces can come in handy when there's a last-minute change or addition to your menu as well.
Little-used dinnerware serving pieces will help you get the meal served, and create an eclectic setting for your table or buffet.
Choose Serving Pieces to Fit Your Menu
Round platters - also called chop platters. Use for sliced meat, antipasto and appetizers. They also do a great job for cupcakes and muffins.
Make your own chip and dip set with a soup or cereal bowl in a complementary color or pattern. Put a big cheese ball in the center, and pile on the crackers around it.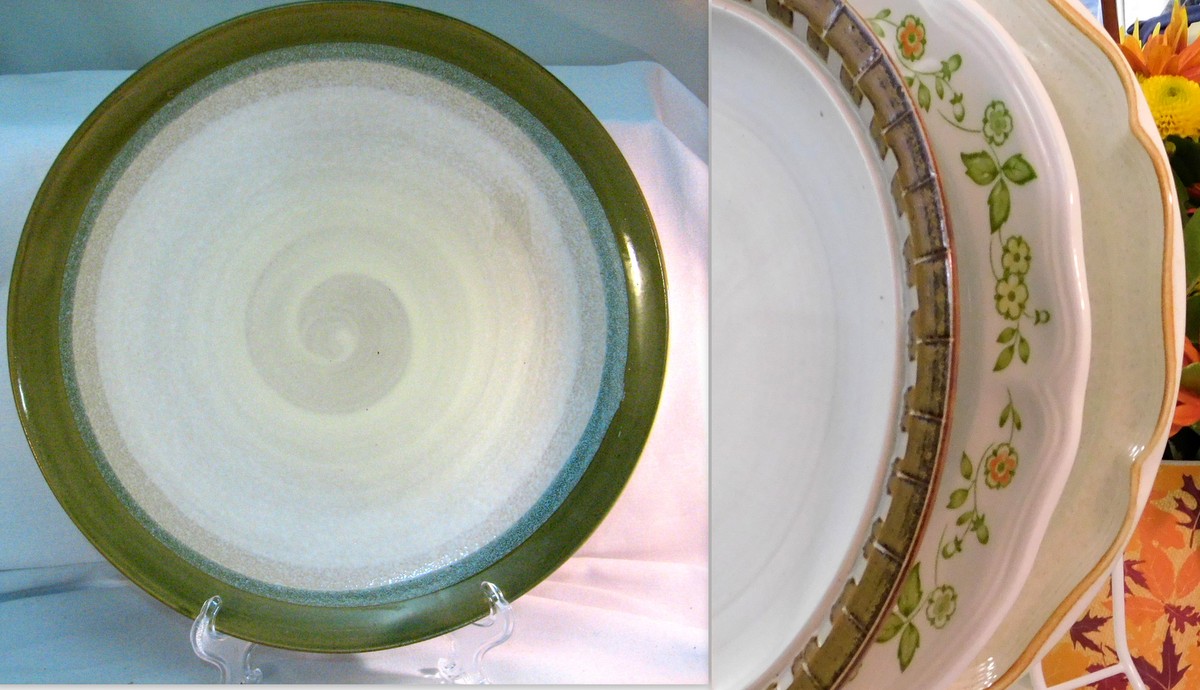 The round platter in the photo is Catalina by Style House. Others shown are: Kasuga by Showa, Petite Flora by Sears (Federalist line), and Garden Club by Mikasa.
Gravy or sauce boats. Use for sauces, salad dressings - any pourable addition, savory or sweet. Gravy or sauce boats are generally large enough to serve a crowd, and if you have a lot of people, you'll need more than one.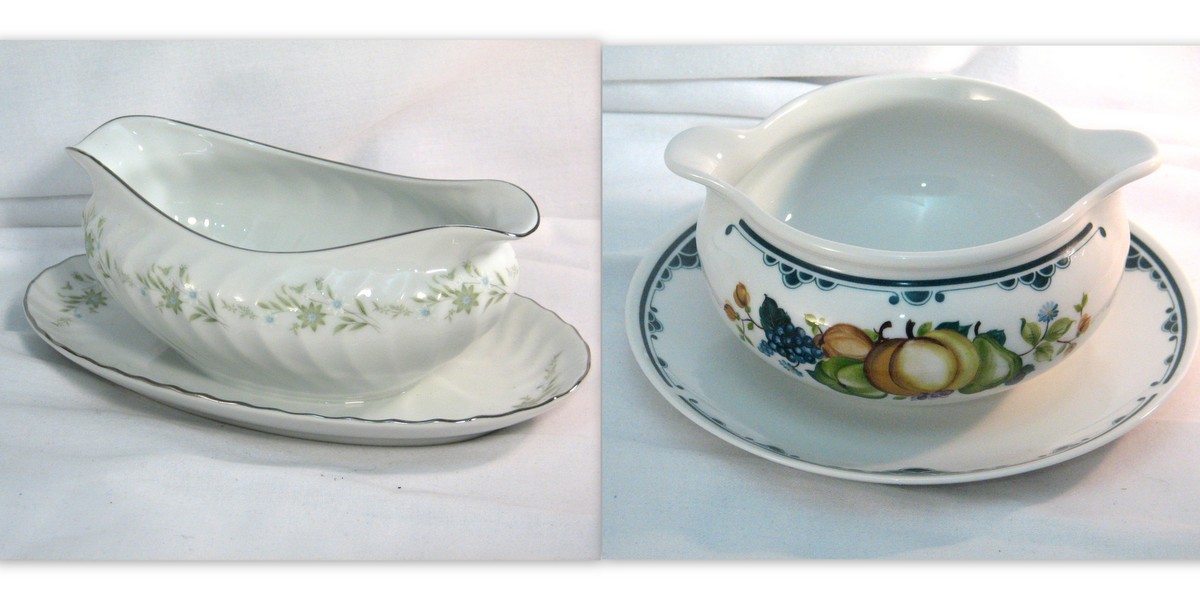 Traditional style vintage dishes in the photo above: Felicia by Coventry and Patricia by Seltmann. The underplates are attached on these.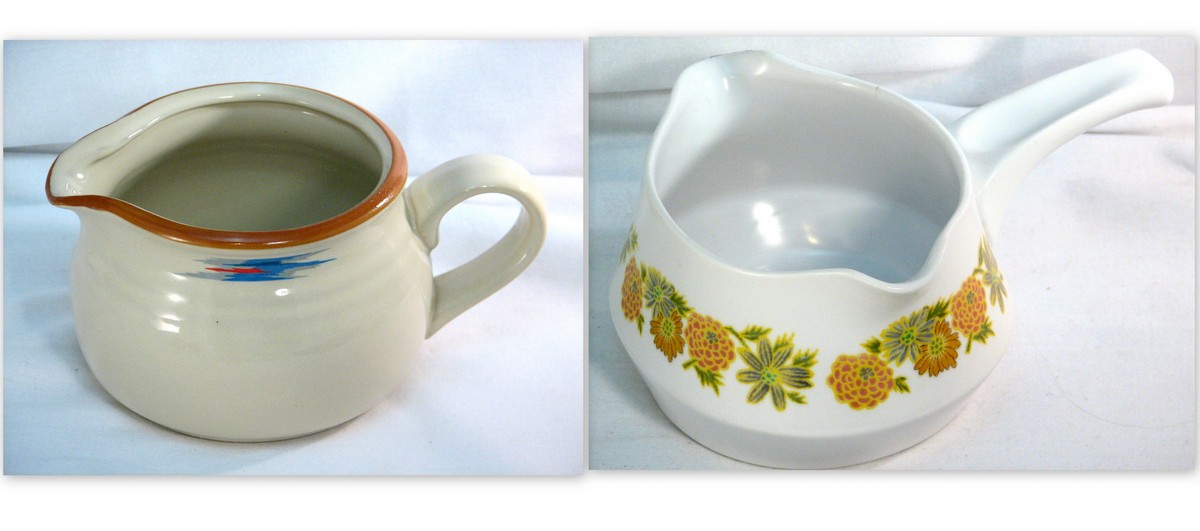 Casual style vintage sauce boats shown: Raindance by Noritake (stoneware) and Sunny Side by Noritake (Progression line).
Serving bowls - round or oval. Use for vegetables or salads. Both mashed and sweet potatoes can fit on the table, if needed.
Need a bread basket? Line a serving bowl with a napkin or bread cloth and use to serve rolls, muffins or bread sticks.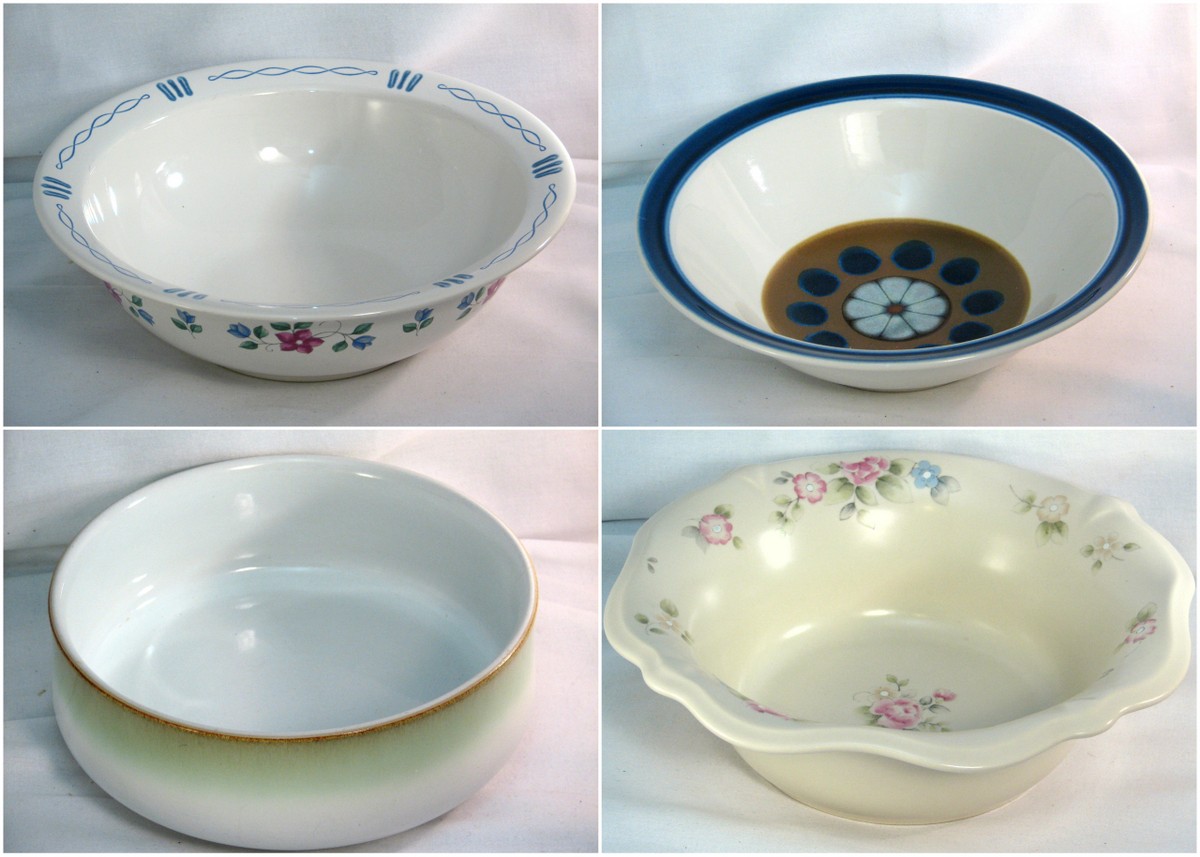 The round bowls shown in the photo: Bonnie Brae by Pfaltzgraff, Polaris by Electra, Deauville by Denby and Tea Rose by Pfaltzgraff.
Extra Serving Pieces Make Sense
With your main dinnerware set in mind, you might also choose to shop for complementary, one-off vintage pieces like these all during the year.
I've found it comes in handy to have an extra vintage dish or two around, when it's time to get a big meal or buffet ready for a lot of family and friends.
Serving Thanksgiving dinner can be eco-friendly by mixing and matching your new dinnerware, your vintage china and family heirloom dishes in your table setting.




by