Pie lovers are very loyal to their favorite flavors. Pie serving plates are made specifically to enjoy a large slice, especially served with ice cream. Some of them are flat like regular plates, generally in the 8 to 9 inch diameter size.
I've written about a favorite pie plate made by Syracuse a while back.
By pie serving plates, I mean the kind that have sides, similar to the kind of dish that a pie is baked in, but made specifically for serving.
These are made for serving up a generous piece of pie, perhaps warming it in the microwave, then serving it with a good-sized scoop of ice cream.
I've seen many of these kinds of plates in my travels, with lots of different designs. Their shapes and sizes are pretty uniform, even though there are different makers.
For baking, those pieces are generally referred to as a pie dish or pie pan (even the ceramic and glass ones, not just the metal ones). They are sold as ovenware, to be used for baking your pie, and the item will be appropriately marked as oven safe.
When it comes to pie serving plates, if you are a pie fan, you could collect just the plates that have recipes on them and have a variety that would entertain you, look good on your kitchen wall, and even provide some new concoctions to test.
The Eagle Brand plate in the photo is ceramic, and has a pumpkin pie recipe. The Corning plate in the Cornflower Blue pattern is Corning Ware.
I've had a goal for a long time to become very good at pie. Can it be that much harder than pizza? Maybe not. But it's been a challenge to find a really easy and consistent crust recipe. I think the fillings won't be much of a problem, once I get the crust down.
Eventually I'll try that recipe I've heard of, that uses vodka. It's supposed to keep the crust from becoming tough, and they say the alcohol burns off in the baking.
When it comes to baking, I find cakes easier but when it comes to eating, I'll generally choose pie.
My collection of pie serving plates could use a work out.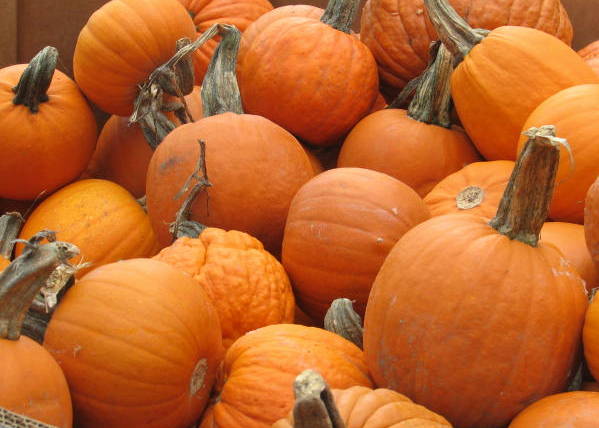 by