Dinnerware that shouts Retro: china in the Mediterrania product line by Mikasa qualifies. Perhaps it even sets the standard.
This salad plate in the Desert Flower pattern is a cheerful yellow, and bold. If you're a fan of 1970s style, or mixing it up with a bohemian flair, this dinnerware is worth seeking out in vintage marketplaces and secondhand stores.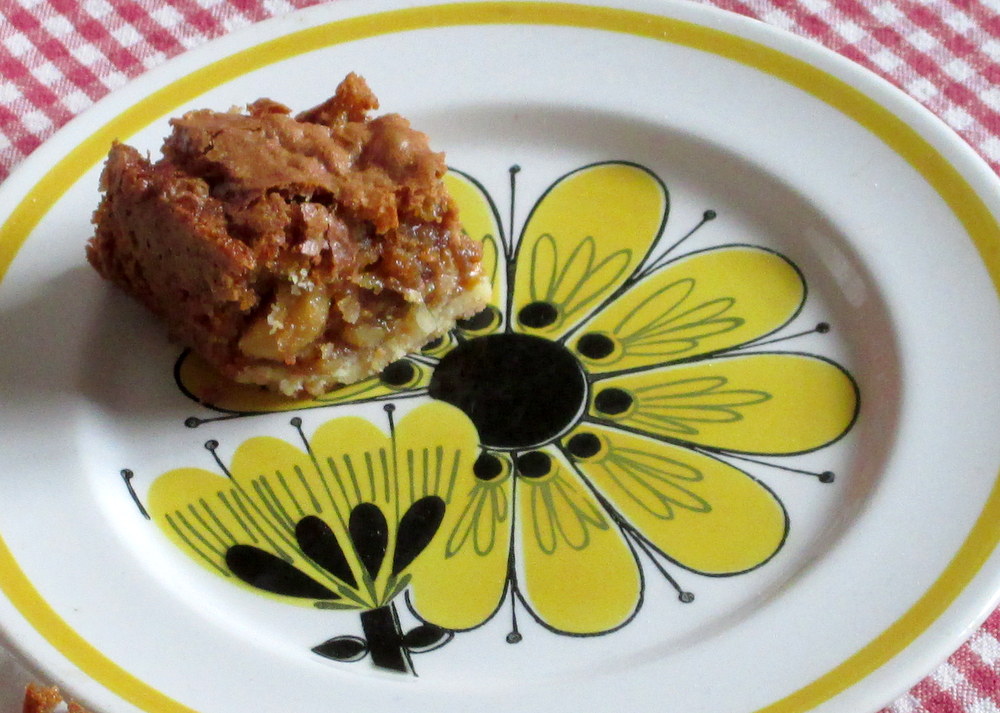 The product line includes patterns in white and a color, including black, avocado green, espresso brown, blue, gold, pink and burnt orange. There are also patterns such as Blue Bird, Petals, Capri, Dominique, Rick Rack, Tiny Bubbles and Genie.
With so many choices, pieces are pretty easy to find, and the larger pieces are marked.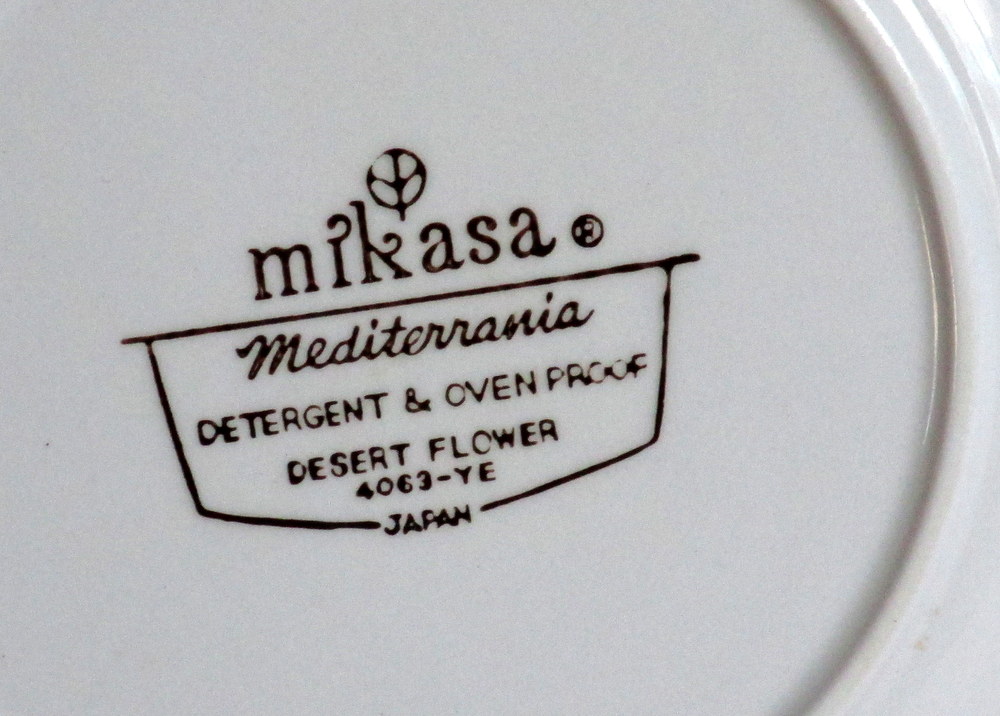 The solid colors mix and match with the patterns, so there is lots of room to customize your own collection. You can also mix them with Mikasa's Cerastone dinnerware products. The colors and styles are complementary.
(Check out a Mikasa mix and match story in a previous post here.)
However, if you want to use this vintage dinnerware to serve food, take a close look at the condition. The most common flaws I see with Mediterrania pieces are nicks on the edges. This ware is more resilient than many older wares. But it is not as tough when it comes to everyday use as some other product lines.
That said, how can you resist these classy retro designs, when you love vintage dinnerware!
The Mikasa Desert Flower plate is shown here with some tasty Dream Bars, another vintage favorite.




by