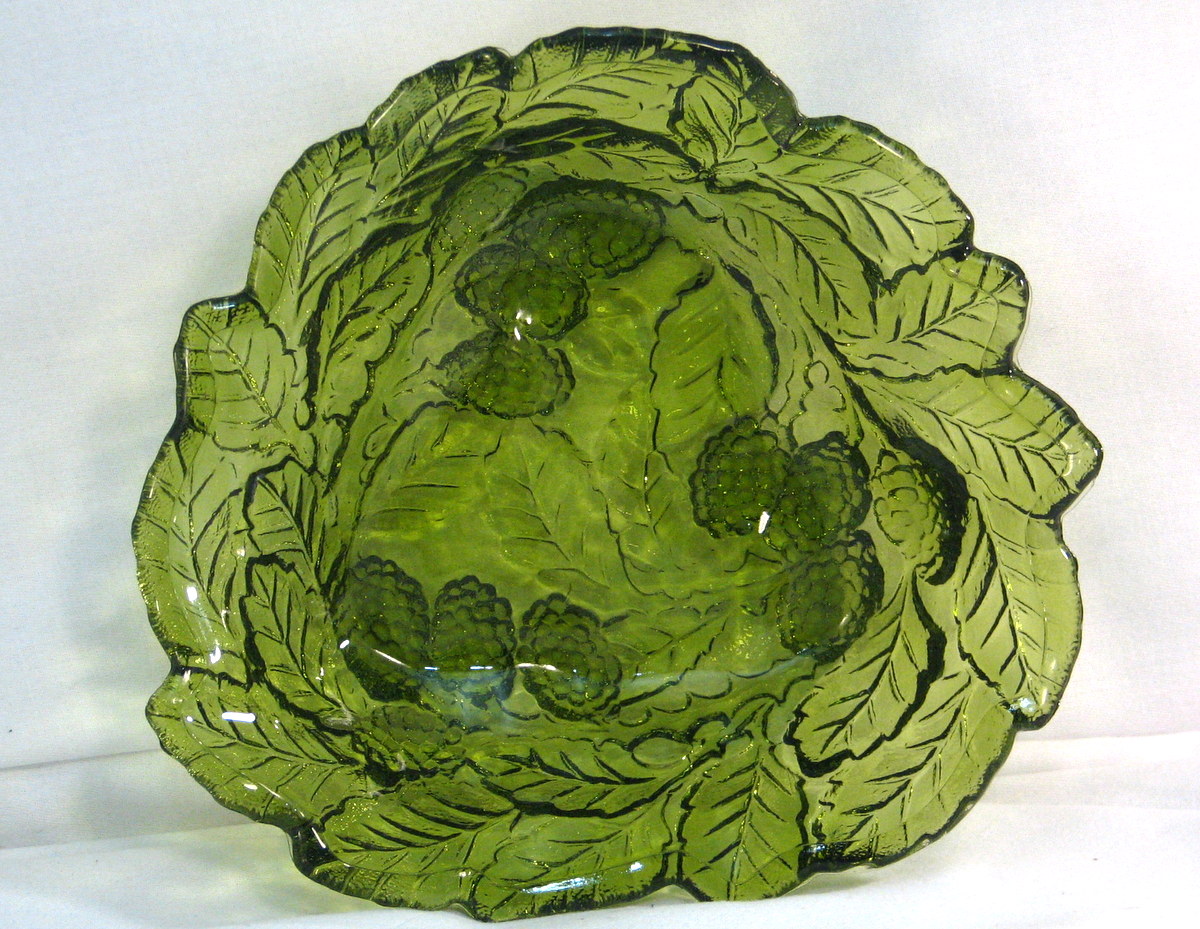 Indiana Glass made a number of patterns that I'm especially fond of in glassware. These pieces are based on nature, with motifs that include leaves, fruit, berries and flowers.
When I look for vintage glassware from the 1970s, color is one of my guidelines. Colors like golden amber and olive green are a telltale sign.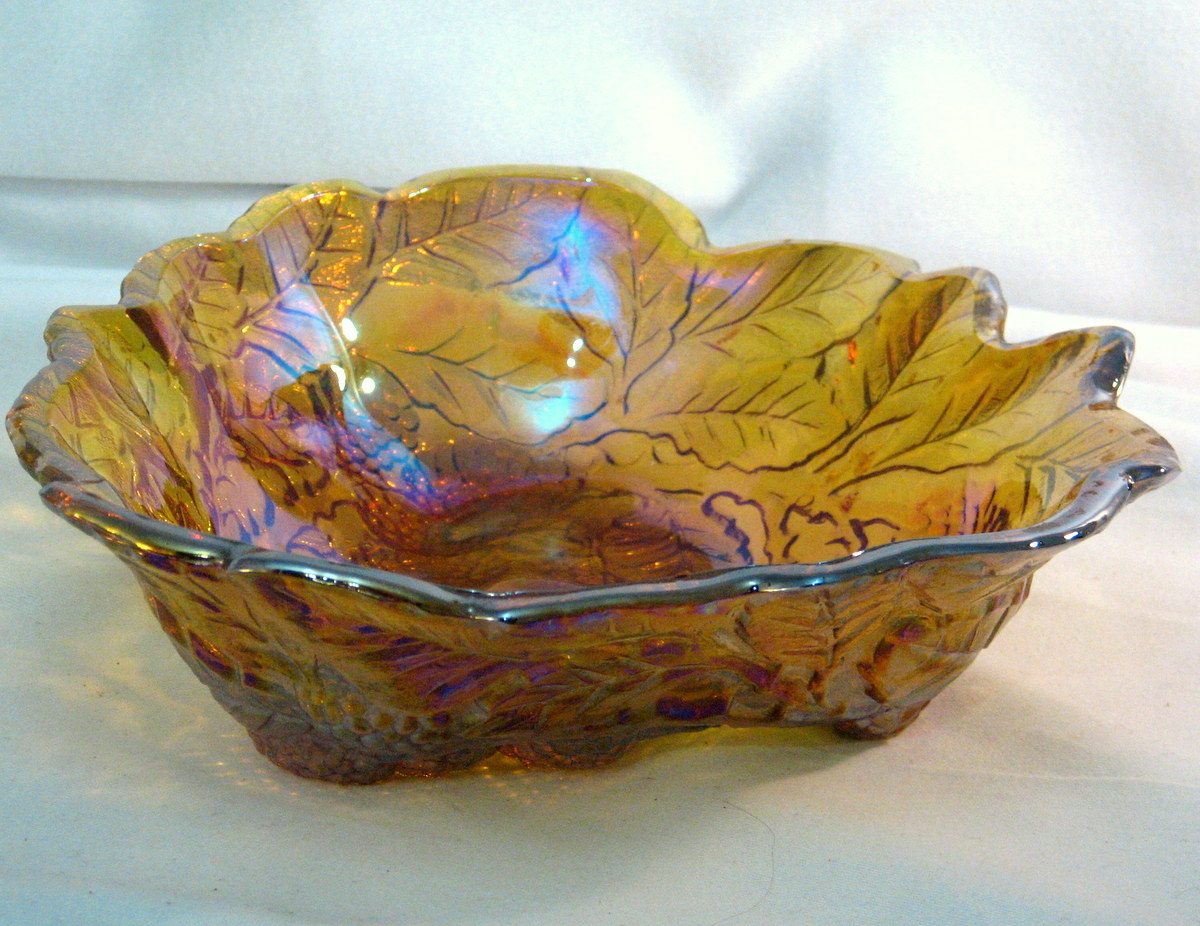 Remember the metal cookware and kitchen appliances like stoves and refrigerators, which came in Harvest Gold and Avocado Green?
The Loganberry pattern is on my list. It fits into the colors and motifs I look for.
The leaves and berry motif is molded onto the back of the pieces. The insides are smooth. The berries look like really big blackberries to me. (Loganberries are a hybrid of blackberry and raspberry plants, mainly grown in Oregon, Washington, England and Tasmania.)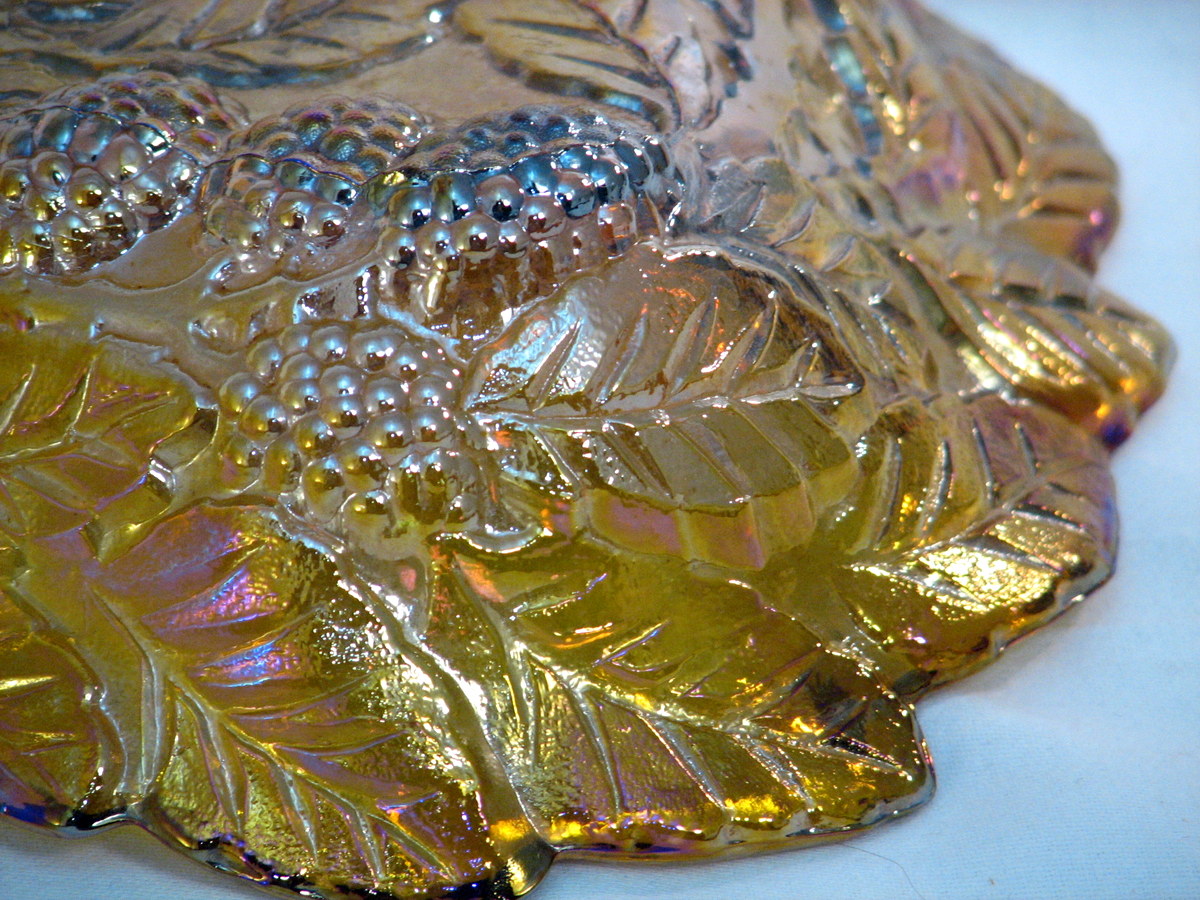 The berry and leaf motif is detailed and bold. This is pressed glass, formed in a mold.  You will see mold lines where the forms came together on such pieces. These are not objectionable unless they were not polished smooth enough. Watch the back sides for small nicks that can easily happen to such a textured surface.
Sometimes this kind of glass will be offered as "Depression" but this is not strictly true.  Depression glass refers to glass produced in the 1930s. The usage gets stretched because some of the same patterns and makers continued later, or the old molds were purchased and reproduced by other makers.
Reproductions or revivals of Depression-era glass patterns occurred into the 1970s and 1980s in some cases. And sometimes in the same colors, sometimes in different ones.
If this kind of glassware appeals to you, or works with your table setting plans, it's available in the secondary marketplace. The bright amber and green colors can make a splash when included in many retro and vintage theme tablescapes!




by