Have you got mismatched vintage china that you want to continue to use?
Perhaps you have special dishes from early in your marriage, your grandmother's china, or cute pieces that you've bought here and there, because you liked them.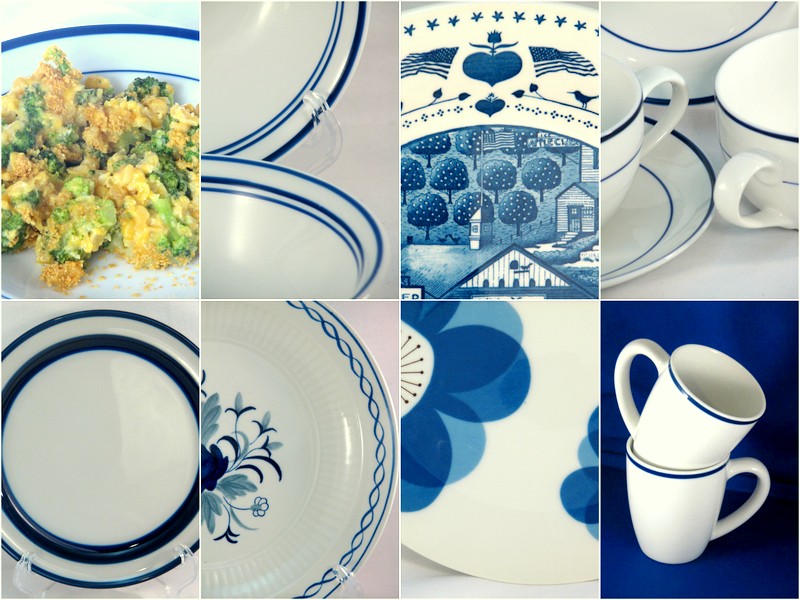 Want to use them together?
Dishes don't have to match to make a beautiful table.
The secret to combining different pieces is to keep one color and one type of dinnerware (such as fine china, ironstone, stoneware or earthenware) predominate.
Let the odd pieces shine as accents.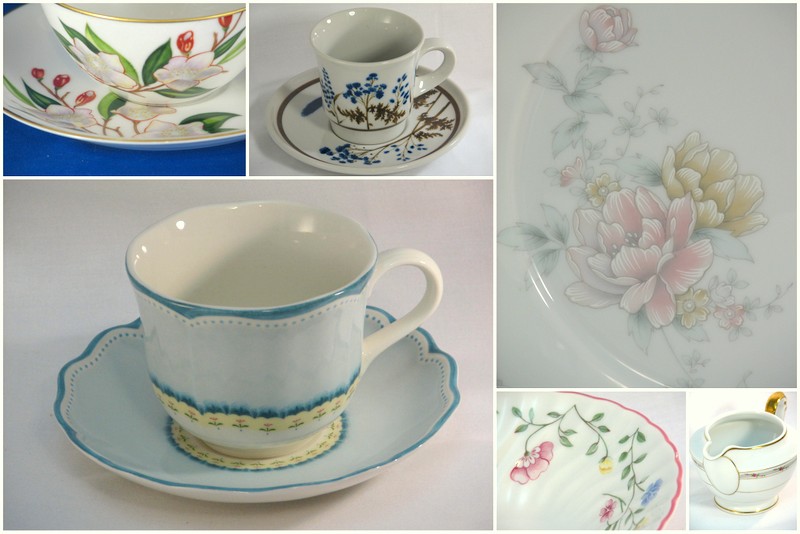 In the game of mix and match, it will make your table more interesting for you, and for the guests who come to dinner.
And the meaning or story behind the dishes can make for great conversation.
If you have dinner plates alone, use smaller pieces (bread or salad plates, also cups & saucers) in colors that repeat a color from the dinner plate.
Perhaps you have the dinner plates with bread plates to match.
Pull a color or motif out of the dinner plate pattern (such as leaf or flower) when choosing the other pieces for the place setting.
Maybe you have all the pieces except the soup bowls. Choose a dinnerware that harmonizes in color (whether pastel or bold). They'll look great!
Try complementary colors in glassware to go with your china or pottery dinnerware. For example, yellow or red glass cups and plates bring out the charm in your blue and white china.
And of course, white goes with everything!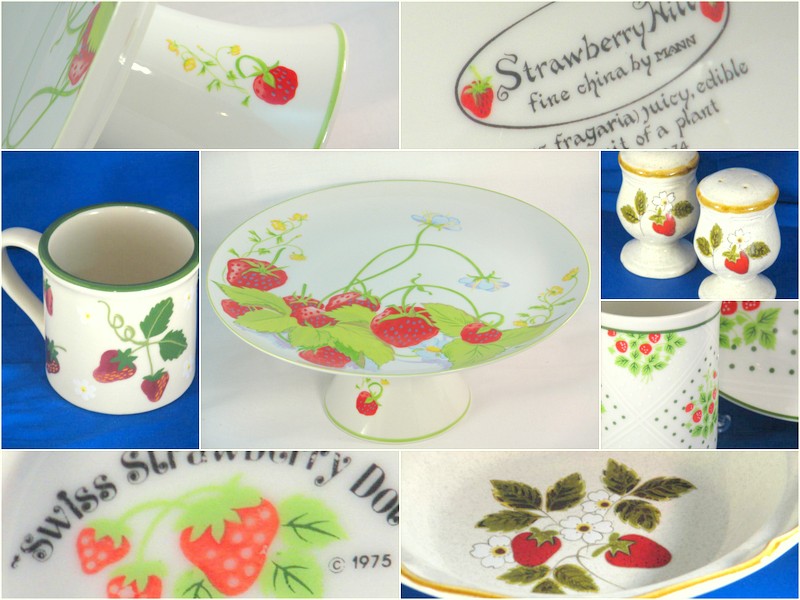 Most of all, have fun! Playing with dishes as adults is just as much fun as those tea parties you had as a child....